Aside from being BFFs with Hootie, blowfish are also responsible for an extremely deadly neurotoxin that causes numbness of the lips, lightheadedness, and intoxication. So, of course, Ame in the St. Regis decided, "Hey, why not make a drink with this?".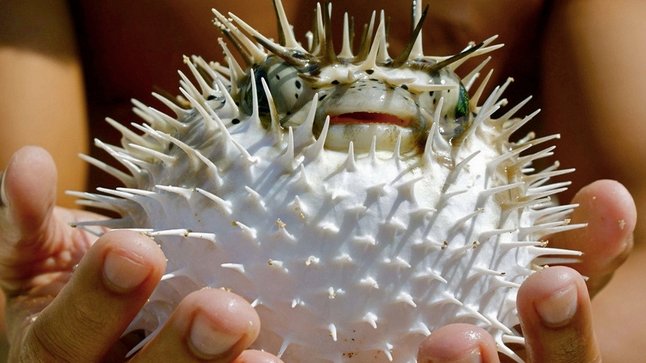 Photo by A Hopkins
It's prepared using grilled fugu (blowfish) fin specially prepared so as not to kill you (fingers crossed!!).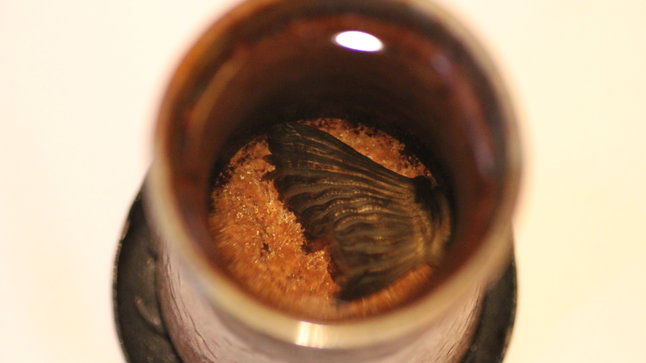 Then steeped in super hot sake and set on fire tableside for no reason whatsoever.
Assuming you don't die, they suggest you pair it with these panko-breaded fried balls of cod. If you do die though, sorry. That sucks.
Also deadly... good (and fugu fin-complementing according to the owner-persons): this Cthulhu-resembling Lissa's Staff Meal, which comes with cuttlefish noodles, sea urchin, and a quail egg in a wasabi nest.