From the dudes behind SOMA whiskey haven 83 Proof, Dogpatch Saloon is a 100yr-old watering hole that now stands as probably the best bar on the right side of San Francisco, completely renovated (like, new... pretty much everything) and restocked. Also: ceiling fans!!!
While the entire place has been updated, they did keep a couple of historical things, like the original bar front and this doggy stained-glass (not doggy-stained glass, because that's something completely different).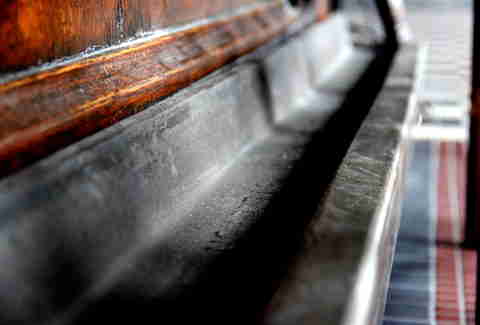 Also, they pay homage to the neighborhood with a local artist's pictures of the Mission Bay's construction and this steel footrest around the bar that's made from a (now closed) Bethlehem Steel Muni rail... hopefully not the third one.
They removed the old not-really-a-full kitchen to make room for this nice lounge-y area complete with an actually working gas fireplace for any cold San Francisco nights (so, all of them).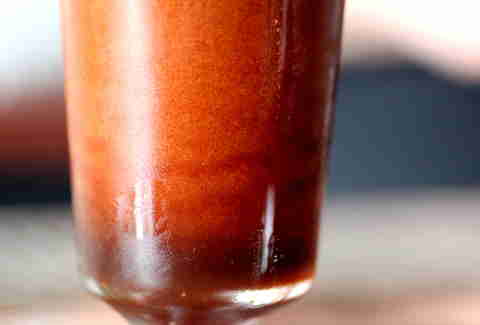 The cocktail menu goes 12 deep and includes this Blackheart: a beertail made from Anchor Porter, fresh strawberry, and Buffalo Trace Bourbon.
And once you've fittingly downed this, The Last Frontier, you can sip on 10 beers on tap, plus an ever-expanding shelf of rare and hard-to-find hooches the 83 Proof guys... were able to find.