Order this off-menu drink, and an Uber will take you to a secret club
This is literally straight out of some James Bond movie (except minus the part where a short Asian dude throws a hat at you)...
Right this very second, there's a secret drink available at Burritt Room + Tavern that when ordered, will get you access to a private social club, which an Uber (that's waiting out front) will take you to, totally for free.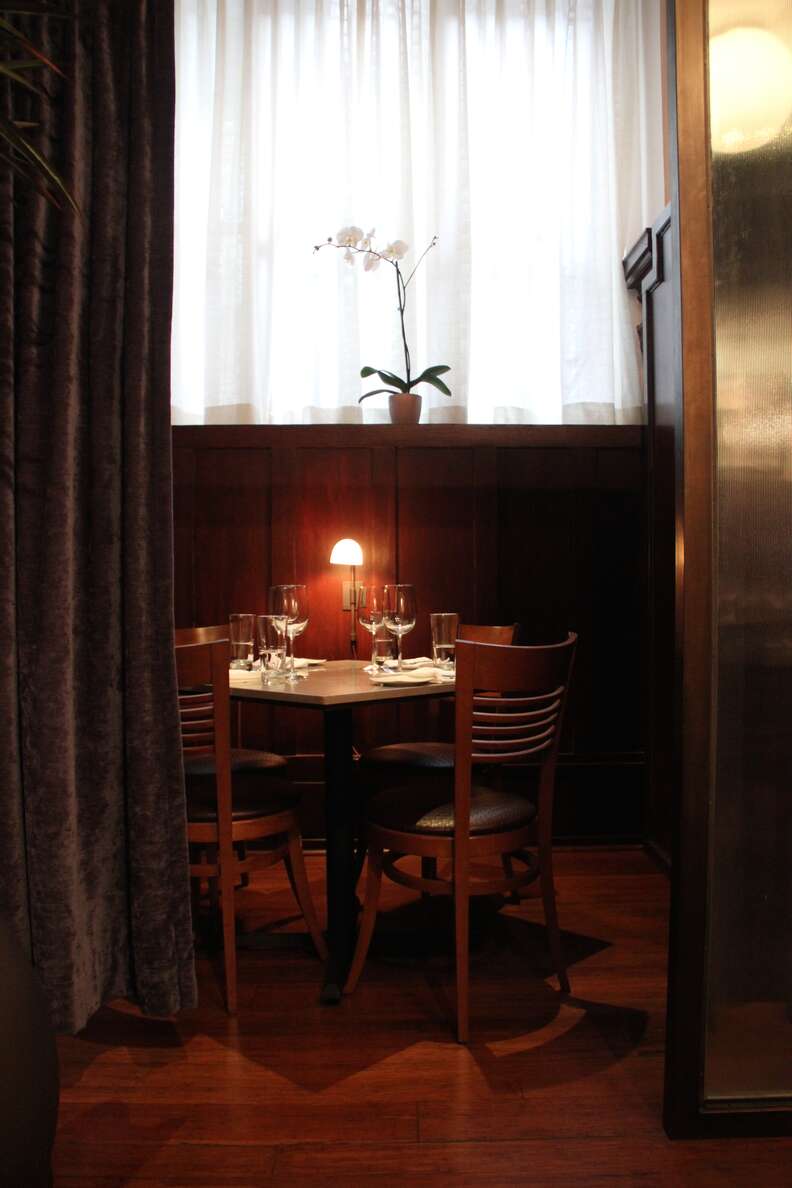 The drink is only available in the main dining room, so first things first: snag one of these super-sexy booths. Second things second: ask for the Wingtip Vieux Carré Me Away. Winking probably isn't necessary, but you can do it if you want (... to be creepy).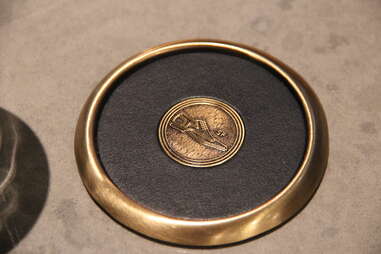 They'll return with two things. First, this custom-made coaster with an embossed Wingtip shoe, so you'll know you've made it.
And second: the drink itself. Subject to availability and at a not-pocket-decimating $16 (considering what comes after it), the drink -- created by Wingtip's Bar Director Brian MacGregor -- doesn't skimp on the ingredients: Glenfiddich 15, Remy Martin VSOP, Benedictine, and two types of bitters.
While you're enjoying your meal, the restaurant will call the concierge at Wingtip (that private social club we've told you so much about) to let them know a very VIP guest is coming (you, it's you) in a group of up to four (who all have to order the cocktail).
Walk outside the Mystic Hotel after dinner, and an Uber black car will be waiting to take you over to the club in comfort.
You'll arrive at the regular, old storefront, walk in, and take an immediate right over to the elevator banks.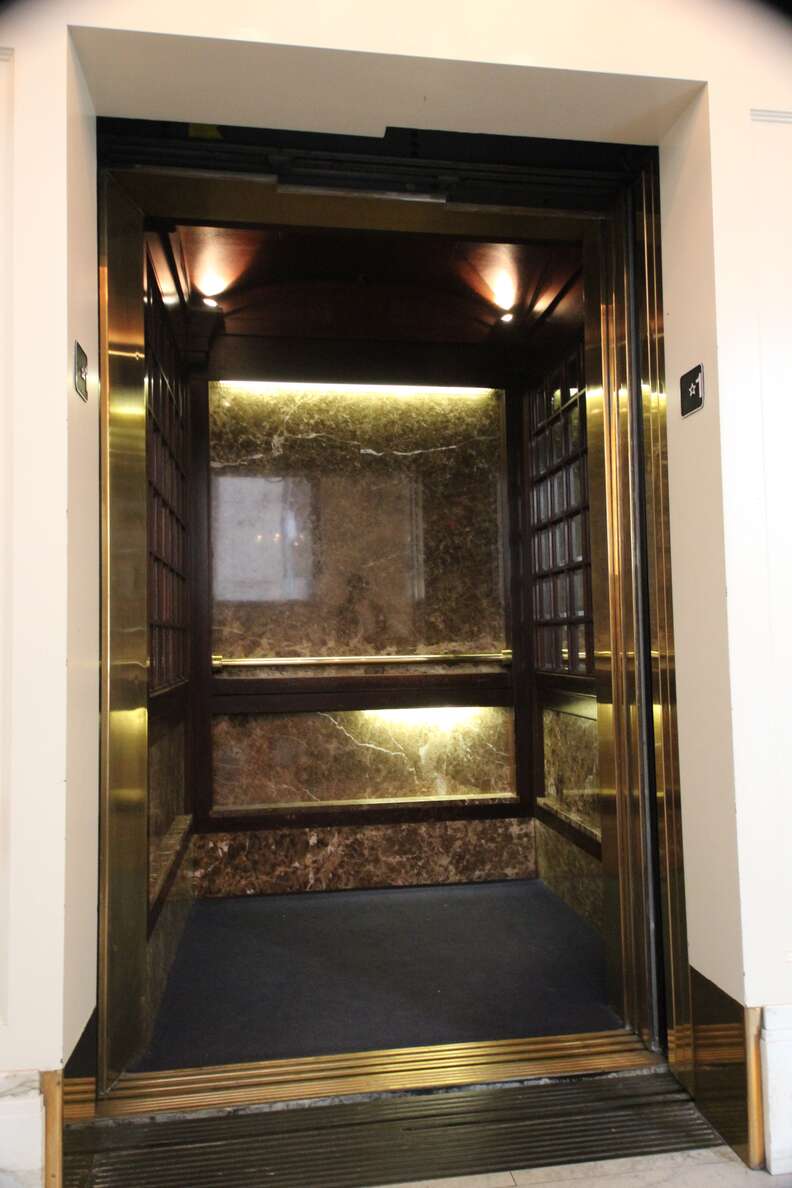 Go up to level 10, and...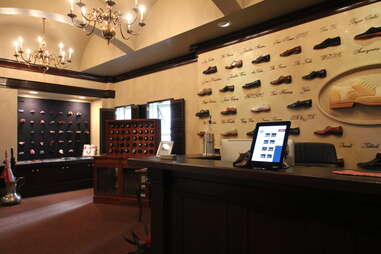 ... enter the main lobby, where the concierge will have your name from Burritt Room + Tavern and'll help you figure out what you want to do with your night's access to the club. Do you want to: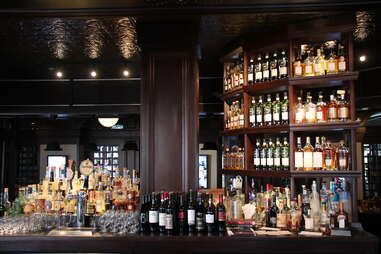 ... check out their almost-the-largest-in-the-city, exclusive whiskey collection?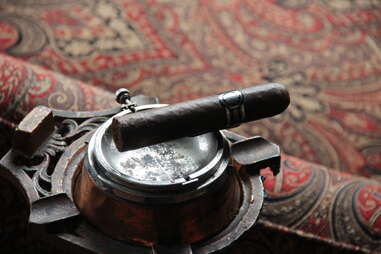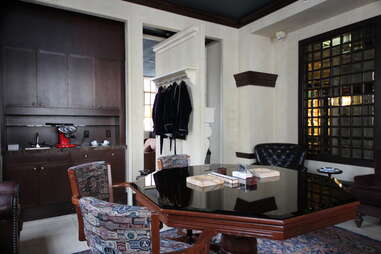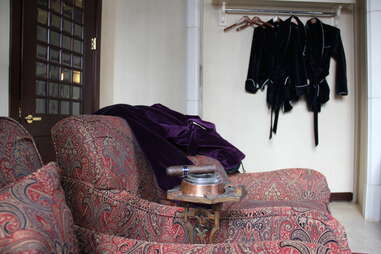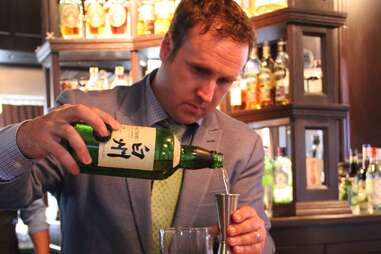 Or maybe grab a drink at the bar made with rare Japanese whiskey?
With ice from a machine that presses a block...
... into this perfect, non-dilluting sphere (/possible crystal ball)?
Or maybe just practice your swing on a state-of-the-art golf simulator that uses light and sound sensors to calculate the distance?
Joe Starkey is Thrillist's San Francisco Editor and totally wasn't pretending he was James Bond going to a secret, high-stakes poker game when enjoying this whole experience. Follow him on Twitter.