A Hayes Valley cruise ship of booze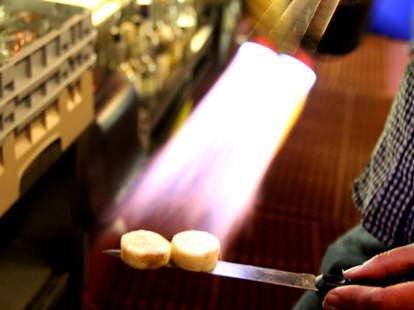 Like a cruise ship, but without the, um, ship, The Love Boat is a booze 'n bites popup from the dude behind Tango & Stache and the two bartenders from Big, now docking in the same port (Muka) every Monday, so it's easy to find.
The guys transform the Muka interior, with seafaring bar adds, plus stuff like sailor caps and leis for the staff.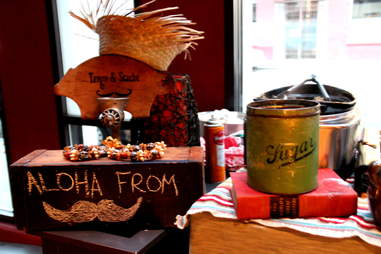 Though the name was originally started kind of as a joke, they've embraced its nature and are actually steering this cruise ship around the proverbial drinking globe (Hawaii, Manila, etc.), so you'll never have to taste the same theme twice.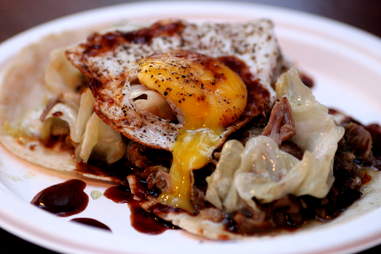 T&S eats'll be on-theme, too, with stuff like this traditional Hawaiian kalua pork taco that's been mesquite-roasted in a banana leaf and served with a fried egg over bacon fat masa cakes... ohmygod.
And since they're from the Big guys, the drinks'll turn you into Tom Hanks!!! always be a delicious version of something you already like to drink, such as this not-actually-super-sweet tropical combo of Appleton Rum 12yr, Czech Fernet, and Swedish punsch.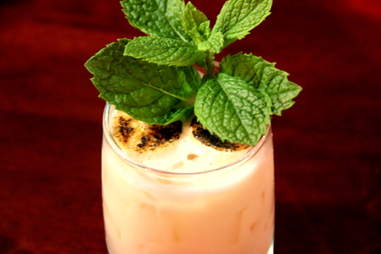 This pineapple, banana, and rum concoction is like what a daiquiri wishes it could be: topped with bananas toasted with a blowtorch.
And because tiki drinks just aren't fun without fire, they'll do this mango, kiwi, rum, and Meletti (an Italian aniseed liquor) topped with a flaming kiwi filled with overproof rum. All the more reason to love this boat ride.