From the people behind nearby Blur, quite literally named Bitters, Bock & Rye is a Lower Nob drinkery set in an entirely unrecognizable old Indian restaurant, now outfitted with old wine barrels that double as high-tops, two nooks built for clandestine, leather-chaired drinking, six TVs, and not a whole lot of light bulbs.
Along with 16 bottled and four draft beers, whiskys (and whiskies!) are the focus of their cocktail list and're used in the likes of the "Kretzer", which features housemade sweet tea, Wild Turkey 101, muddled basil, and peach bitters.
Plus they're doing fancy things like making this margarita with a tequila that they've been steeping in smoked jalapenos (it ensures they're less chili).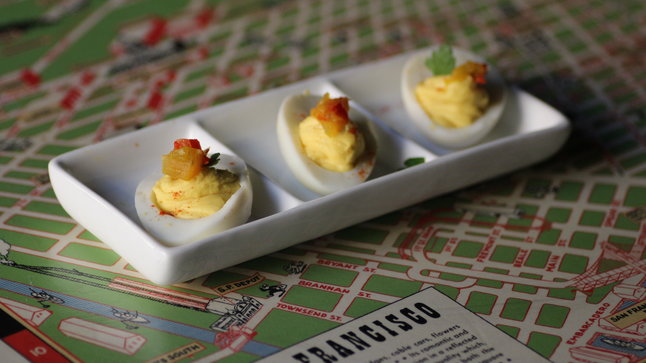 Two of their high-tops are decorated with maps of San Francisco, but only one of them will have deviled egg sliders on it that you can photograph.
The delicious pan-Southern BBQ-style menu's overseen by a Thomas Keller disciple who whips up a high-end spin on down-home goodness like this shrimp & grits with thick bacon cubes...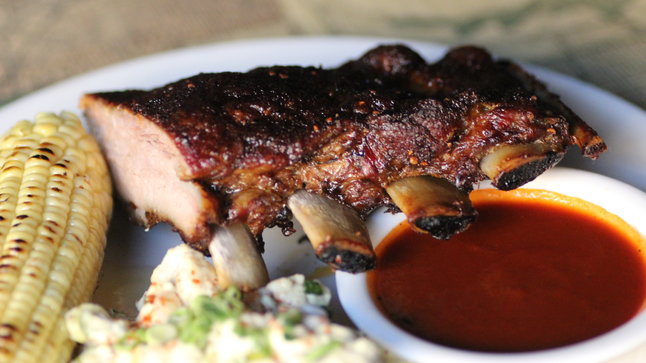 ... or these house-smoked ribs, which're served with potato salad, grilled corn on the cob, and what Pablo Sandoval spends his offseason in (pool of BBQ sauce).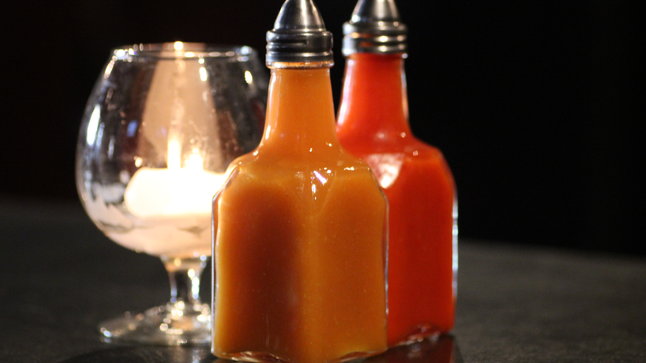 The menu is still expanding with add-ons like Bleu-cheese-stuffed fried frog legs that come with buffalo sauce you can augment using these housemade hots, ensuring you'll never get burned out on it.