The next time you need to let off some steam after fighting the Russians in the Crimean War (see: always), head to Legionnaire Saloon, a bi-level drinkery from the couple formerly behind The Layover, with eight beers on tap and enough random memorabilia to be 50yrs older than it actually is

There's plenty of seating at the bar, in the three booths, and in the lounge area's benches/ chairs with Victorian women on them

They've got a crazy number of events happening here, including a ton of great DJ shows, plus local band live perforamances that'll take place on this very stage

Check out the three pinball machines in the back, including Elvira's Scared Stiff, wherein she's wearing an outfit that'll ensure one of those two adjectives applies to you, too

Prefer your games more old school? Play some dice or a (for now) complete chess set

On weekdays, there's a 4hr Happy Hour (w/ $2 PBR tall boys) plus they've got a sweet vintage 45 jukebox that -- unlike the 1853 peace between the Russians, the French Empire, the British Empire, the Ottoman Empire, and the Kingdom of Sardinia -- they've managed to restore.
Recommended Video
Adulting Is Hard. This Twinkie Bourbon Cocktail Is Not.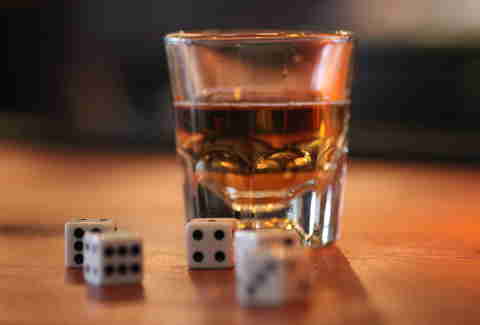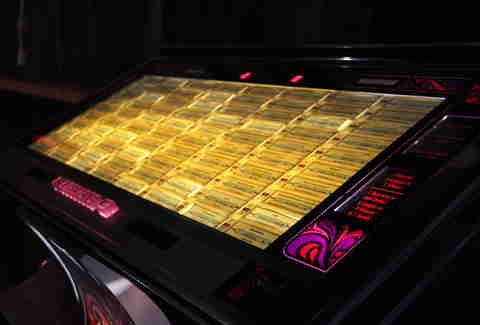 Previous Venue
Next Venue
Venue Description
1. The Legionnaire Saloon
2272 Telegraph Ave, Oakland, CA 94612
This divey two-story pub in Uptown Oakland is a one-stop shop for dancing, drinking, sports-watching, and general debauchery. There's rarely a cover and you'll find live performances or dance parties here most days of the week -- from hip-hop parties to comedy shows to Motown nights. This family-run spot gets bonus points for its old-school jukebox and pinball machines.