Here's an offer that's easy to digest: head on over to Project Juice, masters of cold pressed raw juicing, flash them the key to your Acura and they'll set you up with an absolutely complimentary one-day juice cleanse kit. That's six bottles of locally sourced, organic juice that's been ground to a pulp and then pressed to squeeze out every last drop of sweetness -- a technique that keeps most of the nutrients, while allowing you to expel your many not-nutrients. This deal's only good for those wise enough to own an Acura, so head on over to Project Juice, and pretty soon your body will be as fine as your ride. Experience is limited to the first 50 customers to display their Acura key. This offer is final sale and nonrefundable. Redemption of this offer is subject to normal availability. Limit 1 Experience per person. Experience is not shareable or transferable. Experience may not be combined with any other promotional offer. Experience is valid until September 5th, 2013 only. Food & drink items are subject to change without notice depending on availability.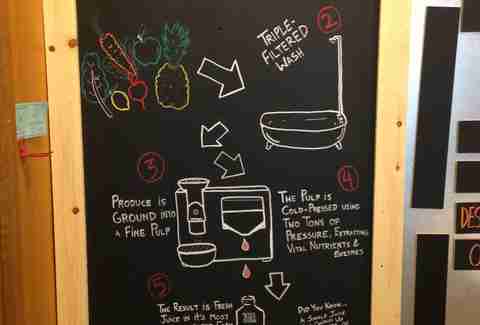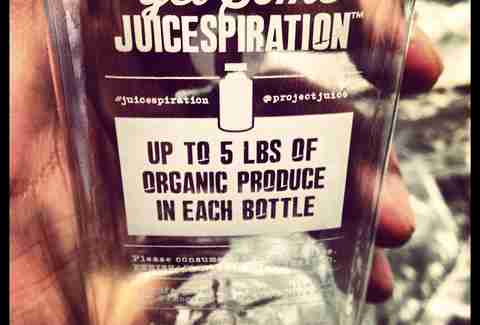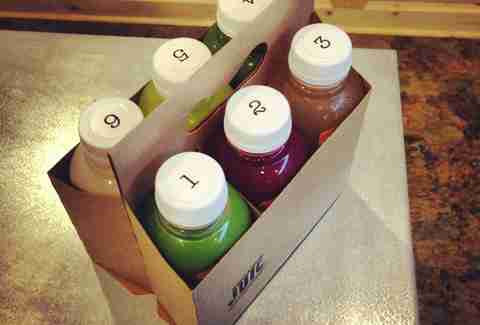 Previous Venue
Next Venue
Venue Description
1. Project Juice
50 Post St, San Francisco, CA 94104
Project juice is the brainchild of two Bay Area entrepreneurs with a passion for cold pressed juices. They start by grinding their 95% organic, locally sourced produce to a pulp and then utilize thousands of pounds of hydraulic pressure to squeeze out every last drop of juice. They offer three cleanse options: Can You Kick It?, Stuck In The Middle, and Forever Young, each consisting of six yummy juices, plus one cold-brew detox tea per day.