According to alcohol science, drinks taste better when you don't pay full price. And since you're clearly in the market for stuff that's not full price, we found you 14 straight hours' worth of them. Here's how to weekday happy hour in San Francisco, without stopping, from 12pm-2am.
 
Tenderloin
If you're gonna do a 14-hour, cross-city happy hour, you're going to need to first fortify your stomach, which you can do for a mere $6 when you order one of the discounted pizzas at Fly Bar's weekday happy hour, noon to 6pm (except Monday when they open at 5:30pm). Also, score $1 off draught beers and wine and $2 off Flybar cocktails.
North Beach
Once you've carbo-loaded, head to one of the oldest bars in SF for $4 well drinks and draught beers (offered weekdays from 1-7pm). Play a couple rounds of free pool and eat some free popcorn while you're at it. You've got a couple hours to kill.
Financial District
If you're looking for the perfect time to beat the suits crowding into this FiDi spot, 3pm is it. Plus, there's a happy hour from 2-6pm, Monday through Thursday and on Friday until close. Throw back $5 beer, wine, and drink specials. And enjoy select appetizers for $5.95.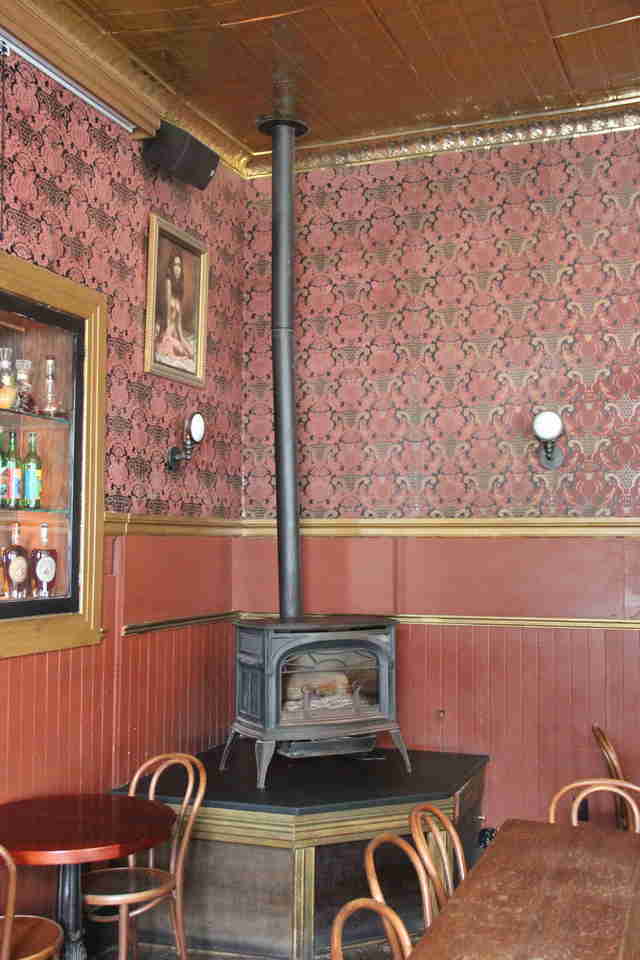 The Mission
Trade tech talk for Prohibition décor and old-timey craft cocktails at ANOTHER one of the oldest bars in San Francisco. Homestead offers rotating specials from 2-6pm and $1 peanuts and pickles in a cozy, historic setting.
 
Upper Market
Don't get too lost in your tipsy time travel haze, because you'll definitely want to put in some quality time at Blackbird, which offers a daily happy hour from 5-8pm. And sure, they'll have $1-2 off draught beers and $2 Bud Lights and PBRs, but the reasons this bar is truly special (and one of our favorites no matter what time) are Bartender-You-Need-To-Know Matt Grippo's inventive cocktails. Score a margarita, Old Fashioned, or Early Bird cocktail for a mere $6 and a boozy New Orleans coffee (the bar's signature drink) for seven bucks.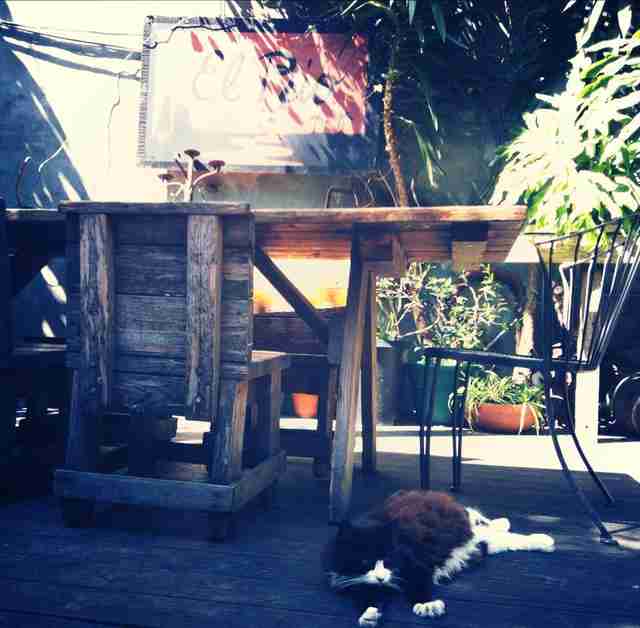 The Mission
With a staggering 7hr-long happy hour from 1-8pm, $1 oysters on Fridays, and a spacious back patio, you could ignore everything you've read so far and just camp out here all day. And you should definitely do that if you're happy houring on a Monday, when you can score a Tecate for a buck. Every other day you can have draught beers and well drinks for $4.
 
North Beach
So yes, you'll have to haul it clear across town to fill the awkward time when very few establishments offer any deals, but you're no quitter! $3 draught beers and well drinks from 3-10pm make the Uber ride worth it.
10-11pm: Dosa
The Mission
It's been a while since you ate all of the peanuts at Homestead, which means it's time to take advantage of Dosa's incredible food and late-night happy hour Sunday through Thursday at the Valencia location from 9pm to close. Pair your exceptional Indian food with a $4 Kingfish Lager or $6 Allagash Tripel, featured wine special ($6), or specialty cocktail ($7).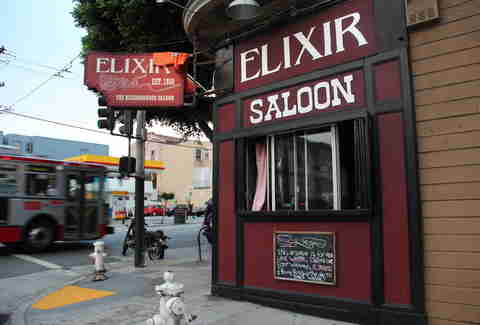 The Mission
This bar's commitment to being your final drink of the night is perhaps why it has managed to be in business since 1858. Sunday through Tuesday, Elixir offers a late-night happy hour featuring $1-off draught beers and well drinks from 11pm to close, but you can get a $3 can of Hamm's. All. The. Time.
Sign up here for our daily San Francisco email and be the first to get all the food/drink/fun SF has to offer.
Amy Copperman is a regular Thrillist SF contributor. Happy hour is her favorite hour(s!!!) of day.