First: we can only talk about this if you double-pinky-triple-stampy swear you won't talk about it. Second: Beretta bar manager Dominic Alling is The Man, specifically The Man behind Beretta's SUPER-cool, SUPER-secret cocktail menu called the "Field Guide to the Birds," wherein he spent hours researching and carefully selecting birds/creating cocktails inspired by their individual characteristics.
So, how do you get a look at this SUPER-cool, SUPER-secret menu? Well, you won't find it laying around on the bar, but if you ask nicely and then "cacaw" three times (NOT TWO), a Beretta bartender will super-secretly hand you one, and -- at least as of today -- you'll find each of these clandestine cocktails inside of it...
Recommended Video
You Can Now Get Artisanal Twinkies Delivered to Your Door in NYC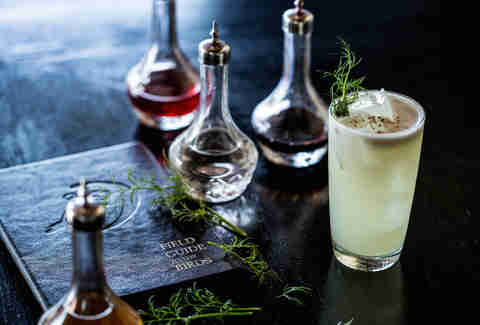 Kiskadee
Tequila, lemon, vanilla almond milk, cinnamon, toasted fennel
"The Kiskadee is small but mighty and makes sure to leave a lasting impression wherever he lands."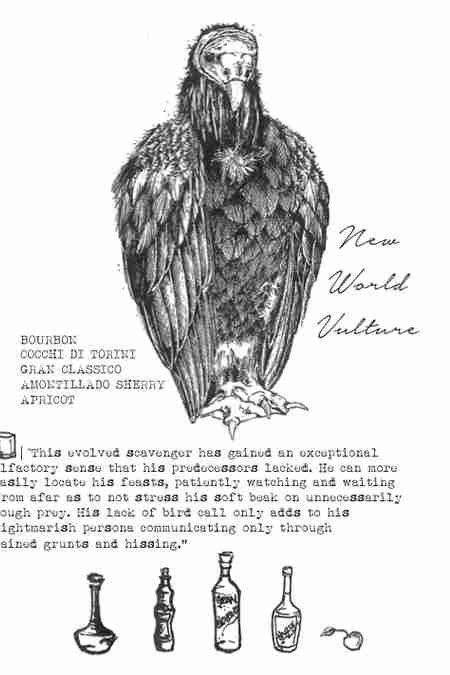 New World Vulture
Bourbon, Cocchi di Torini, Gran Classico, Amontillado Sherry, apricot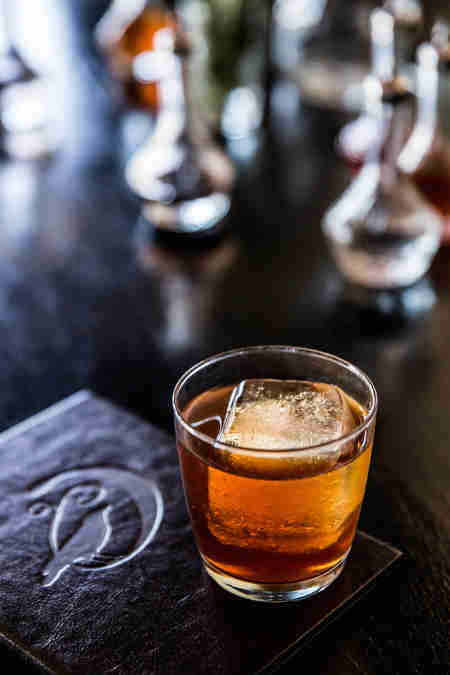 "His lack of bird call only adds to his nightmarish persona communicating only through pained grunts and hissing."
California Thrasher
Rum, Bacanora, Oloroso Sherry, chocolate barley, bitters
"He is quite adept at mimicking the calls of others but his own tune is low, warbling and harsh and he is found to be extremely aggressive and territorial."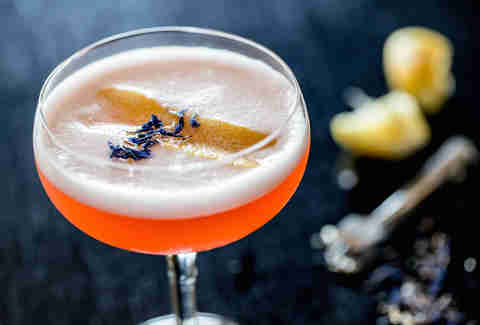 Bohemian Waxwing
Gin, lemon, Campari, aloe, egg white, rose
"Named after the rather "bohemian" lifestyle of these nomadic winter travelers this lovely bird claims no territory of its own and is consistently on the move."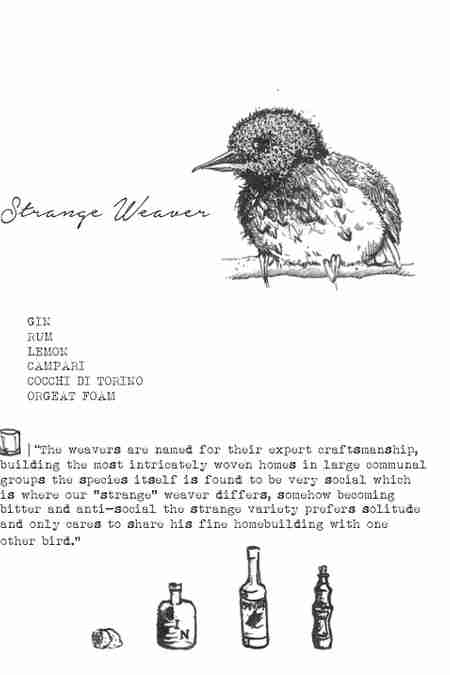 Strange Weaver
Gin, rum, lemon, Campari, Cocchi di Torino, orgeat foam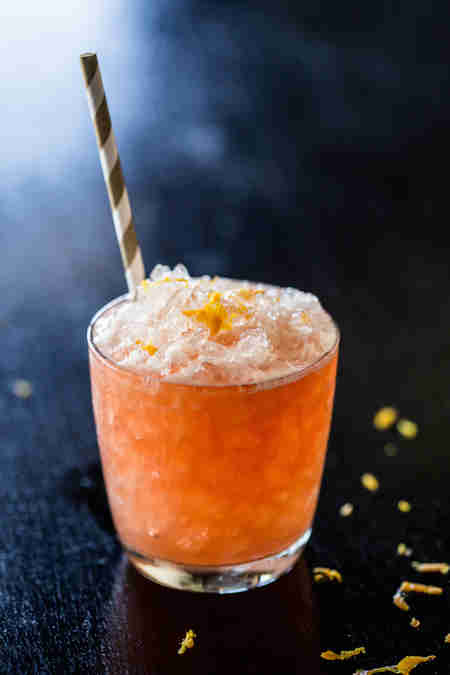 "Bitter and anti-social the strange variety prefers solitude and only cares to share his fine homebuilding with one other bird."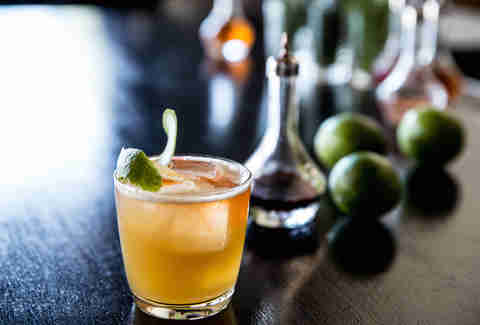 Siamese Fireback
Rum, lime, ginger, banana, Prosecco
"Known for its love of performance the fireback can often be found wing whirring to show off his impressive coat of color or teasing his female counterparts with coo's and treats."
Magnificent Hummingbird
Pisco, popcorn, lemon, candied sour apple
"He can be found feasting on sweet floral nectars and attracting mates with sharp chirps and chatter and his striking appearance."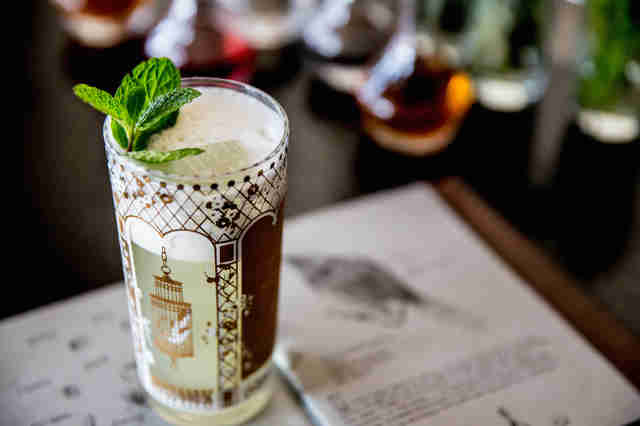 Sage Sparrow
Mint flashed mezcal, lemon, creme de menthe, Velvet Falernum, egg white
"His sound is strongly defined and beautifully complex."
Sign up here for our daily San Francisco email and be the first to get all the food/drink/fun SF has to offer.
Daisy Barringer is Thrillist's SF Editor and her spirit cocktail bird is the Strange Weaver, as she, too, can be a little anti-social, preferring solitude in her intricately woven home. Follow her on Twitter @daisy.
Previous Venue
Next Venue
Venue Description
1. Beretta
1199 Valencia St, San Francisco, CA 94110
Since its opening in 2008, Beretta has been a fixture of the Mission Italian food scene, churning out awesome pizzas (we see you prosciutto di parma, tomato, arugula, and mozzarella), creative antipasti (don't miss the walnut bread with burrata and mushroom-truffle honey), osso buco risotto, and more. Come here with a group so you can order an array of dishes to share, and wash it all down with a digestif. Oh, and if the pie-cravings hit you in the AM, you can get that pizza topped with a fried egg and sip on Aperol Spritzes at an outdoor table.