"The best way to spread Christmas cheer is singing loud and drinking lots of beer." Yeah, that's what Buddy the Elf was supposed to say, but then kids ruined the whole thing, just like they'll ruin your Christmas when you realize they got all the good loot and you got socks. Again. Still, thanks to these 31 SF bars, all of which are doing you the kind favor of being open on a day when pretty much everything is closed, now you can escape your family to enjoy the only Christmas gift you really need: booze. "I'm drinking! I'm in a bar and I'm driiiiiiiinking!"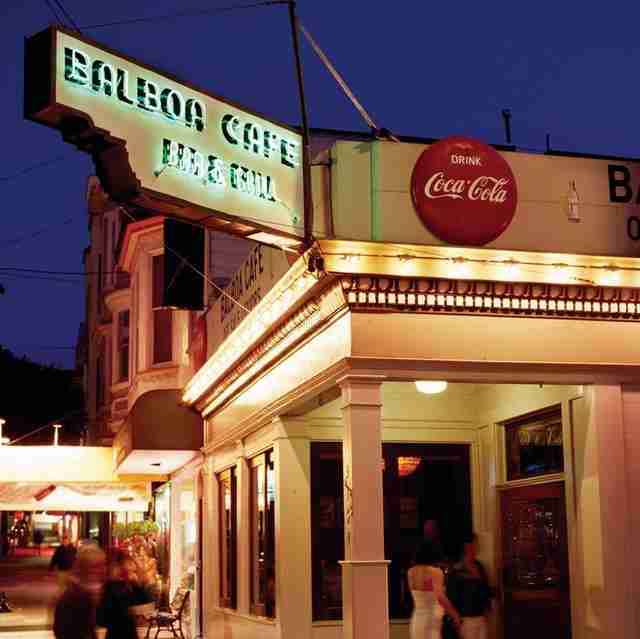 Cow Hollow
Enjoy cocktails at one of SF's oldest bars from noon until 8pm.
 
Cow Hollow
It'll be open. A little later than usual (so, not 10am), but it'll be open.
 
Cow Hollow
This bar right across the street from Balboa will start serving drinks at 1pm just in time for the Warriors game and there will be a DJ playing late night.
 
The Presidio
Bowling on Christmas is the best idea ever. Trust. And now you can do it from noon until 2am.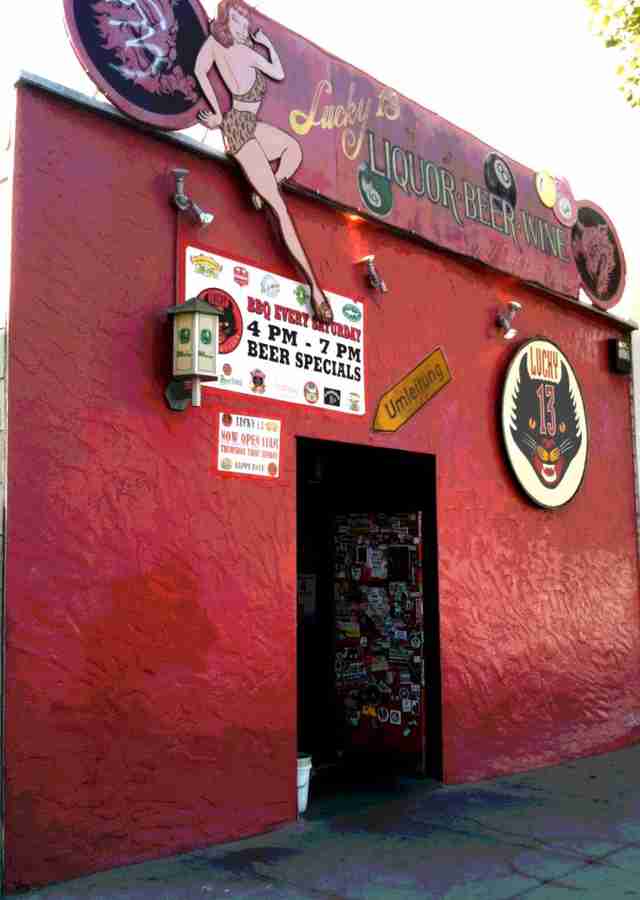 Duboce Triangle
Pinball, pool, and punk rock on the jukebox. And what's more punk rock than drinking at one of SF's best dive bars on Christmas Day? It might open around 2pm, but it's up to that day's bartender, so call ahead: 415.487.1313.
 
Pier 39
If your out-of-town family wants to go to Fisherman's Wharf, make sure you stop at Fog Harbor Fish House for a pumpkin pie martini. The bar is open from 11am to 9pm and it'll be serving seafood as well.
 
Fisherman's Wharf
Is it going to be open? According to the bartender we spoke to: "unfortunately." Still, this spot, which was one of Herb Caen's favorites, is the place to hit up if you're going to be in Fisherman's Wharf. And you can start drinking here around 10:30am.
 
Inner Sunset
It's opening at 7pm. Grab two spots at the bar -- one for you and one for the "Play All Day" Elmo doll Santa left under the tree. Or something like that.
 
Inner Sunset
If you're nice, maybe you can hang your stocking by the chimney with care from 5pm until 2am.
Lower Haight
It'll be open around noon, but will likely close a bit early. Still, that leaves you plenty of time to drink all of the tasty beer.
 
Lower Haight
Nothing will take your mind off of Christmas Day disappointments like a kick-ass jukebox & pinball. 
 
Western Addition
Cozy up with a pecan Old Fashioned (or any drink) from 2 to 8pm.
 
Lower Pac Heights
Management is still trying to find someone to work, but the plan is to open sometime in the afternoon. You might want to call ahead though: 415.923.8989.
The Mission
It'll be open from 2pm until 2am. And you can bring your dog. Because you wouldn't want to leave your dog home alone on Christmas, would you?
 
The Mission
Elixir opens at 5pm for all your drinking needs, especially if those needs include holiday cocktails like small-batch homemade eggnog, hot butt rum, and hot house cider.
 
The Mission
If you're naughty, you might get booted from the bar, but if you're nice, you can drink from 9am until 2am.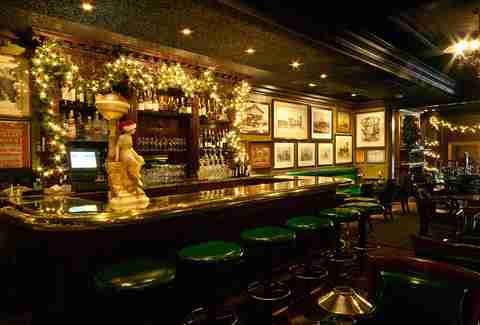 Nob Hill
This neighborhood spot will be serving tasty food and drinks from 11am until 2am.
 
Nob Hill
Go back in time to SF's golden era at this iconic bar in The Scarlet Huntington hotel. Show up at 11:30am and stay until 9:30pm. The bar menu will also be available in case you get hungry while you drink.
 
Nob Hill
Who doesn't want to spend Christmas in a cozy cabin? Opens at 7pm and stays that way 'til 2am.
 
Nob Hill
Christmas Day is the perfect day for getting a little fancy. Drink "kitchen to cocktail" classics like the Pig 'N Boots (Pig's Nose Scotch, Lillet Rose, lavender, yuzu, and cinnamon) or get Dom... by the glass. The lounge is also open, which means you can bar-hop without even going outside. Best of all? You can start at 11am and go 'til 8pm.
 
Lower Nob Hill
You can start ordering fernet at 9pm and keep drinking it until the bar closes at 2am.
 
Nob Hill
Grab a drink with a view from 10am to 7pm.
SoMa
It's offering a three-course prix-fixe dinner for $80, but you can also just grab a seat at the bar where the bartenders will be serving up classic cocktails and hot holiday drinks.
 
SoMa
This bar in the W Hotel will be open from 11:30am until 1:30am. The perfect place to meet a tourist you'll never have to see again.
 
SoMa
Christmas turkeys for everyone from 5pm to 2am.
 
North Beach
"Someone will roll in to open the bar around 6pm." Now you know.
​
North Beach
Vesuvio is open every single day of the year. Which means you can head there at 6am and stay until 2am and never know it was Christmas at all.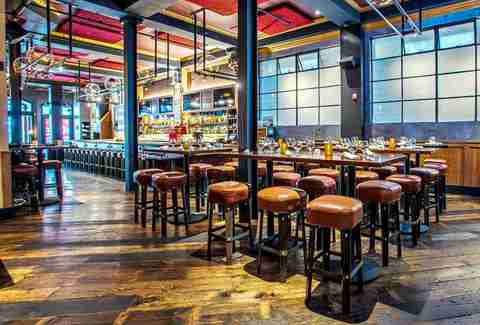 Union Square
You could tell yourself your Christmas doesn't need house-brewed beer and barrel-aged Manhattans, but you'd be lying to yourself. It'll open at 1:30pm for the Warriors game.
 
Union Square
Toast to the good ol' days with a cocktail inspired by the roaring '20s at this Michael Mina lounge that's open from 4pm to midnight.
 
Cole Valley
Doors will open around 11:30am and stay that way until closing.
 
Upper Haight
It'll start serving rum punch (and whatever else you may fancy) at 7pm.
Sign up here for our daily San Francisco email and be the first to get all the food/drink/fun SF has to offer.
 
Daisy Barringer is an SF-based freelance writer who strongly believes one should start drinking immediately upon waking on Christmas Day. Follow her on Twitter: @daisy.