Bad news: you're stuck in SF on Christmas and can't see your family. Good news: we've compiled a list of all the bars that'll be open tomorrow day/night. Even gooder news(!): bars sell alcohol!
Molotov's
582 Haight St
Yup, this dog-friendly spot's open, so make sure you grab that awesome reindeer outfit for your pooch and see if you can pick up a Mrs. Claus.
Toronado
547 Haight St
That beer spot where the bartenders hate you should be serving, and since you can always bring in food, you can have your Christmas feast/that Arinell's slice you're holding, here.
North Star
1560 Powell St
So... if the Betty Ford Clinic rated them SF's No. 1 Happy Hour, who are we to argue?
Gold Dust Lounge
165 Jefferson St
Classic SF institution in a new spot that's open on Christmas? It might finally be time to get yourself on over there, if you haven't already.
Fishbowl
1854 Divisadero St
Just don't use the bathroom.
Harry's Bar
2020 Fillmore St
Basically the Lower Pac Heights sports bar, Harry's will indeed be open, which means you'll probably have to get in early to try and grab a seat, per the usual.
Hyde-Out
1068 Hyde St
Aptly named for what you're going to be doing all night in this bar.
McTeague's Saloon
1237 Polk St
Sure, it may have facial-scanning technology, but it's also where you'd most likely be able to find some bros to pound beers with when it opens at 6p.
Hi-Tide
600 Geary St
You can't get much more TL than this spot, so come here, play some awkwardly angled pool because there isn't enough space, and be nice to the girls behind the bar.
Eastside West
3154 Fillmore St
Hey, we never said your Christmas drinking had to be classy...
Marina Grill
2400 Lombard St
Though opening later than their usual hours, open they will be. Duck in here to avoid all the Marina girls returning their presents on Christmas Day.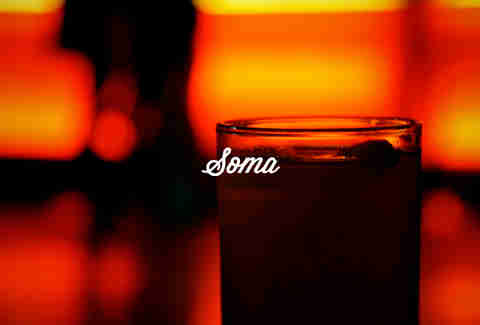 The Cavalier
360 Jesse St
Probably the classiest of the spots open today, put on your Christmas finest and be prepared for this delicious British pub. 
Lucky Strike
200 King St
Please don't actually go here.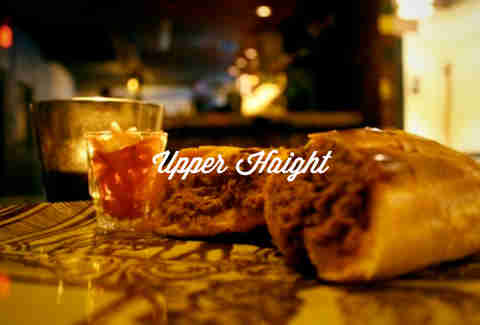 Hobson's Choice
1601 Haight St
If you happen to want your Christmas a little Victorian-style, head here for some house-punch, or their specialty December drink -- the Wiki Waki Woo, which has enough in it to make you say exactly that.
Aub Zam Zam
1633 Haight St
Come at 6p for the $2.50 PBRs, stay for the jukebox playing something that, thank God, isn't Christmas carols.