The best thing about a pub quiz? Even if you're useless at geography, history, and science, every trivia team still needs the person who will recognize Kylie Kardashian as a baby. And if you're gonna show off your very specific skill set, you might as well do it at one of these: the eight best trivia/pub quiz nights in SF.
Inner Sunset
When: Mondays at 9pm
Quizmaster Peter Malone asks six rounds of questions (they get harder as he goes) ranging from entertainment to sports and history to geography. He also includes a picture round and a few "Name That Tune" questions, where he plays short snippets of songs over the bar's PA system. Get there early to grab a table because the bar fills up. The daily drink special is chosen by the bartender.
Prizes: Cash and drinks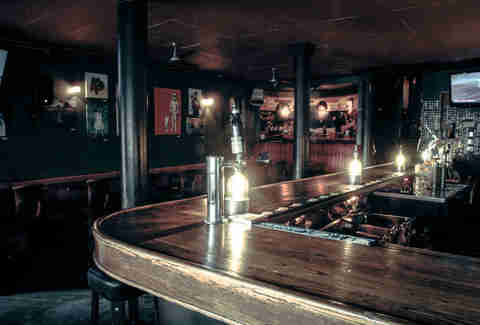 Russian Hill
When: Wednesdays at 8pm (also on Tuesdays at their sister bar, Soda Popinski)
There are four rounds total, with 10 questions each: current events, a theme round (classic movie quotes, ingredients in famous cocktails, etc.), a music round (10-12 brief clips are played and participants have to guess the song or artist name), and general trivia. Get there early to get a table.
Prizes: Teams can win different prizes throughout the night: a round of shots for the most creative team name, gift certificates for the overall winners, etc.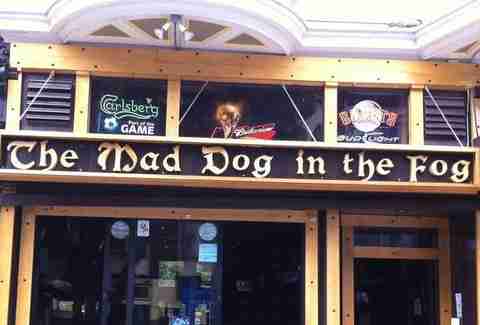 Lower Haight
When: Tuesdays and Thursdays at 9pm
Mad Dog's trivia night is so good, they have it twice a week. Get there early if you wanna sit and enjoy a couple of beers from their extensive selection, since trivia likely won't start on time.
Prizes: Gift certificates to the bar ($30 for 1st place)
Dogpatch
When: Tuesdays at 7:30pm
This (roughly) 30-question pub quiz will make you ponder questions ranging from history to science and politics to pop culture (and will also make you laugh). Teams may consist of no more than six players. Get in before 7pm to grab a table and take advantage of happy hour prices.
Prizes: Discounts off the bar tab for 1st, 2nd, and 3rd place teams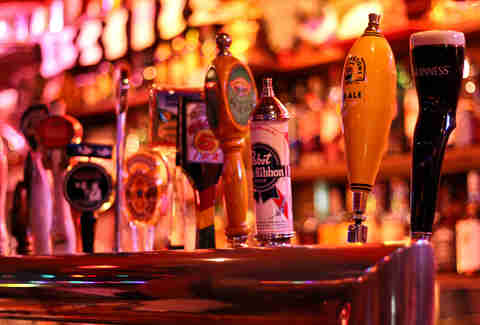 Tenderloin
When: Tuesdays at 8:30pm
One of SF's longest-running quiz nights is also known for being one of its most difficult. Arrive early for the happy hour specials: $4 pints/wells and a $5 Recession Special (PBR and whiskey) every day from 5-8pm.
Prizes: Cash money and drink coupons
Noe Valley
When: Tuesdays at 8pm
The six rounds include verbal, written, and musical challenges. Give your brain a break with one of the 39 beers on tap or the daily drink special.
Prizes: Gift certificates to the bar ($30 for 1st place)
Inner Richmond
When: Tuesdays at 9pm
Four rounds of trivia ensure that you can turn your brain off completely by 11pm. Heads up: it gets packed -- you know what to do.
Prizes: Cash for the winners (1st place gets 30 bucks), free shots for the team with the best name, and T-shirt raffles, so even the losers have a chance of going home with something
The Mission
When: Tuesdays at 9pm
Get there early if you want a seat -- which you do, since this quiz is 60 questions long. Beer specials: $4 Heineken bottles and $4 Newcastle draft. The quiz usually runs until about 11:30pm, which is perfect since happy hour starts again at... 11pm!
Prizes: $30, $20, and $10 gift cards to the bar
Sign up here for our daily San Francisco email and be the first to get all the food/drink/fun SF has to offer.
Daisy Barringer is Thrillist's SF Editor and she is patiently waiting for the day that her extensive Beverly Hills, 90210 knowledge will come in useful at a pub quiz (Dylan > Brandon, for the record). Follow her on Twitter @daisy.