Treasure Island Music Festival is tomorrow, and -- like we did with Outside Lands -- we're doing you a huge favor and showing you five totally new ways to sneak booze into a place that doesn't let you BYOB.
Oh, and just to be clear, we're only showing you how to do it; we would never, EVER advise you to actually do any of these things, 'cause that would totally be against festival rules. Right.
1. Bury a bottle before the festival fences go up
Time's running out to implement this one, but we have faith that you can pull it off. Doing so is fairly simple, if "simple" is a word that means "kind of a pain in the ass".
 
You will need:
1) A trowel
2) A bottle of booze
3) A car (to get to Treasure Island)
4) A dog (optional)
STEP ONE: Drive the car to Treasure Island and find a spot inside the festival boundaries. Pretend you're just taking your dog on a scenic walk so that people don't pay attention when you pull a trowel and a bottle of booze out of your bag.
Note: you'll want to be able to find this spot again, so either bury it near a landmark or use "paces" to remember where it is.
STEP TWO: Bust out that trowel and get to diggin'.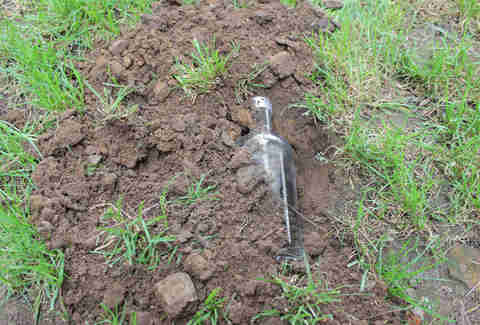 STEP THREE: Bury that booze.
STEP FOUR: Make it look like no one was ever there.
STEP FIVE: Remember where the hell it is when you get to the festival tomorrow.
2. Hide it in an electric misting fan
This one's a bit of a risk, but we took one of these fans into a 49ers game recently without incident and those security people are insane. Still -- maybe don't bring one quite as big as the one we're showing here, since it screams "I'm a crazy person who freaks out if I get even the slightest bit hot" and it might not even actually be that hot at Treasure Island.
You will need:
1) A water misting fan
2) Clear booze
3) AA batteries (in case you want to actually mist your face with booze or, you know, drink the booze and fill it with water and use the fan for reals)
STEP ONE: Fill the part where the water normally goes with vodka or gin.
STEP TWO: Screw the bottom back on and act cool, dude. Act cool.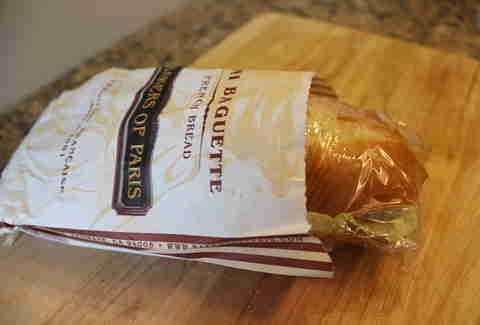 3. Slip it in a sandwich
Because messing with someone's sandwich would just be plain rude.
You will need:
1) An airplane-sized bottle of booze
2) A mini baguette
3) Some lettuce or cheese
4) Plastic wrap for extra decoy protection
STEP ONE: Make sure the baguette is slightly bigger than the bottle of booze.
STEP TWO: Slice the roll in half, leaving more bread on top.
STEP THREE: Use a knife to carefully hollow out a bottle-sized hole in the top of the roll.
STEP FOUR: Slap some lettuce around the edges and wrap it up in plastic so it looks like a delicious sandwich that you're saving for later.
4. "Infuse" it into an orange
Basically, you'll be drinking and fighting off a cold, all at the same time.
You will need:
1) Oranges
2) A syringe or marinade injector
3) Booze (tequila and vodka are both good options)
STEP ONE: Fill up the injector with booze. The one shown holds two ounces!
STEP TWO: Insert the needle of the marinade injector into the orange, stopping as close to the center as possible, and then inject. If you want to, you can pretend you're a doctor while doing this (you want to). Repeat as wanted/needed.
STEP THREE: Store in the fridge for 24 hours (not required, but recommended).
STEP FOUR: Juggle oranges while you walk through security (NOT REALLY). Peel and enjoy.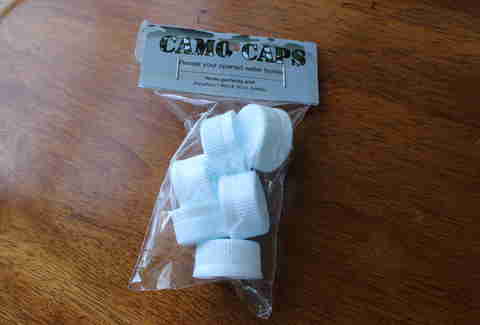 5. Hide it in plain sight
BAM!
You will need:
1) Clear alcohol
2) An empty water bottle
3) "Sneak Alcohol Caps"
 
STEP ONE: Get an empty water bottle with a white cap. Remove the entire cap (including the plastic ring).
STEP TWO: Fill that thing up all the way to the brim with vodka or gin. This is key. If it's not full, it won't look like it's never been opened.
STEP THREE: Place the magical cap on top to make it look like your water bottle is still factory sealed. Feel smug as you cruise by security and get your drink on for cheap.
Sign up here for our daily San Francisco email and be the first to get all the food/drink/fun SF has to offer.
Daisy Barringer is Thrillist's SF Editor and she would never, ever condone breaking the rules to sneak booze into a music festival, but she would definitely do it for a Niners game. Follow her on Twitter @daisy.