The city's newest brewery, and where you can get some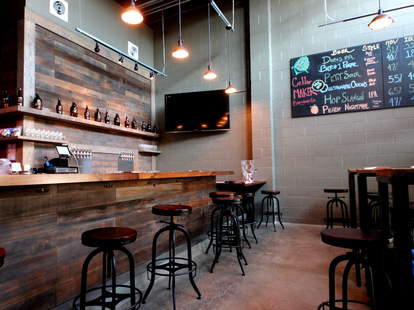 It's been more than a year since the last new brewery opened in San Francisco (come on, pick up the pace, people!), but now your wait is over. Cellarmaker Brewing Co. is open for business, so really, you could call them seller-makers! Sorry that was terrible. Their beer is not. Just ask the bourbon barrels they're using to age it.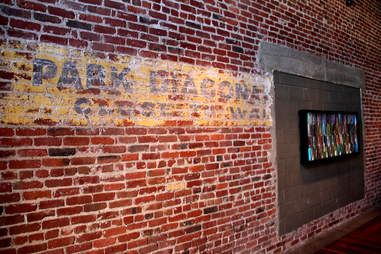 The brewery comes from two guys who met at Marin Brewing Company. They acquired this former auto shop, completely gutted it, and turned it into their brewery and tasting room, thus supplying a different sort of spare tire.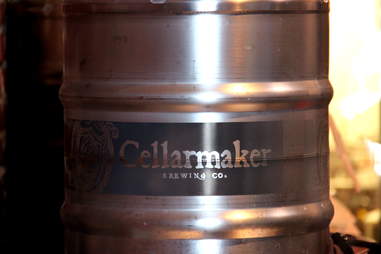 They're starting on a pretty small scale with only four fermenters, but they're experimenting with upping their variety of brews by placing batches in empty red wine, white wine, and bourbon barrels. There are no positions available for the job of emptying said bourbon barrels.
They will never make the same beer twice-in-a-row, opting instead to offer a wide variety of different beers that will constantly change, allowing both them and you to experiment. Just as an example, one brew they've concocted is the Peach Nightmare, a sour soaked on 2lbs of peaches per-gallon. It isn't served in a Bowser glass. But it should be.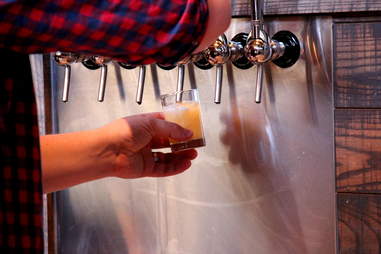 The easiest way to try all of the beers they have is to head over to the tasting room, open every day but Monday (those tend to be manic, anyway). While they don't have a kitchen, there will be a steady rotation of food trucks to keep you satiated and upright.
And, though Cellarmaker's production is limited, the restaurants that they have on their planned distribution list are not too shabby, check it:
Hog's Apothecary
AQ
Magnolia