If you like being called Ishmael, or you think you happen to live in both the best of times and the worst of times, then you definitely need to check out Novela, a SOMA cocktail spot with a menu from the former Gitane bar manager and the star behind Maven's drinks, now open in a large, open space that draws inspiration from classic, American, non-Goosebumps literature.
Recommended Video
Where to Get the Best Waffle Fries You'll Ever Eat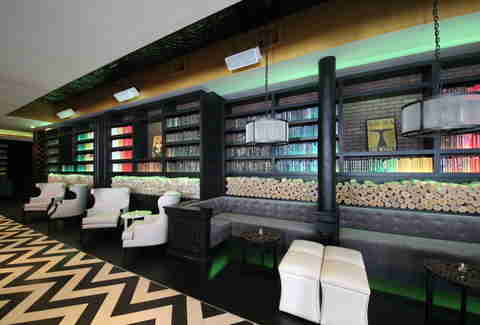 The library-like interior is flush with book-referencing decor (like a giant white whale) and walls lined with backlit, carefully arranged books that create a literal reading rainbow.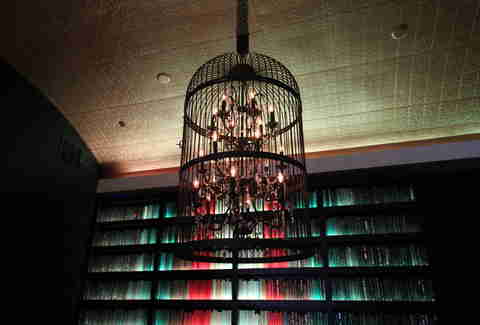 This is the private Hemingway Room that, fittingly, has its own bar and doesn't need a lot of words to convey greatness.
Oh wallpaper, you so naughty!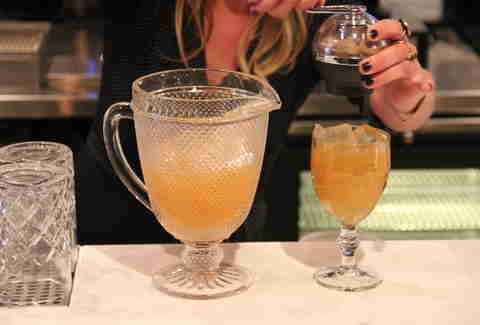 They have six different types of punch (on tap!!) which you can get by the pitcher, flight, or glass, including the Hemingway's Code Hero Punch.
Speaking of Hemingway heroes, this is the Santiago, aka the Old Man from The Old Man and the Sea, he thought.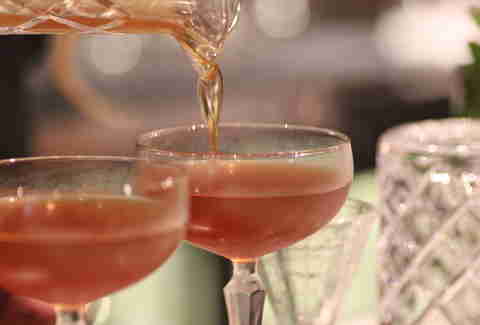 And here's the Atticus Finch, a blend of bourbon, Earl Grey honey, and balsamic bitters that you probably shouldn't feed to any mockingbirds. Or Dolphus Raymond.
Previous Venue
Next Venue
Venue Description
1. Novela
662 Mission St, San Francisco, CA 94105
This book-themed cocktail bar in SOMA is one of the most glamorous places to drink in San Francisco. Everything about Novela sticks to the theme, from the chromatically-organized library and vintage card catalog cabinet to the drinks named after literary characters (Jay Gatsby, Christopher Robin, Severus Snape). A private bar, appropriately called the Hemingway Room, is available for special events.