Want to Be the First to Drink SF's Mythical 'Negrowler'? Yeah, You Do.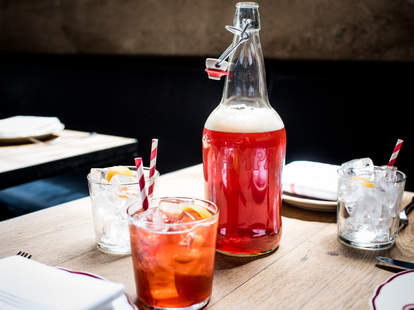 SF Negroni Week is next week (June 1-7), which is important for two reasons: 1) hello, excuse to drink mad Negronis!, and 2) Top Chef Masters heavyweight champion of the world Chris Cosentino will be doing a special Tuesday night dinner at his new SOMA spot Cockscomb (June 2, 7-10pm), which will include the debut of the "Negrowler," a 32oz Campari beer cocktail that'll come with UNLIMITED REFILLS during the dinner.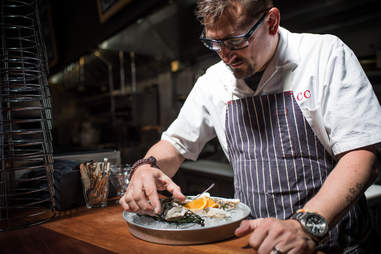 Cockscomb
The best part? The four-courser will raise funds for the Michael J. Fox Foundation for Parkinson's Research. The best-er part? We've got two FREE tickets to the $165-per-person dinner -- that includes everything (dinner, drinks, tax, gratuity, Cosentino fist bumps, etc.). Just tweet this ASAP and we'll announce a winner later today.
Not feeling lucky? Buy tickets right over here.
Grant Marek is Thrillist's Senior Cities Director and he really, really wishes he were allowed to enter this. Watch him not enter on Twitter @grant_marek.