The Corner Store Guys Opened a Totally Great New SoMa Bar
From the guys behind The Corner Store and San Francisco Athletic Club comes Lord George, a newly knighted SoMa bar that quietly opened last month a couple blocks from AT&T Park, and has been doing a sort of cross between an oyster bar and a lite version of The Corner Store.
Inside you'll find a long, narrow space with a bar hugging the left wall and high-top communal tables hugging the right, with a tufted leather banquette in back (SIT THERE) and a street-facing oyster station up front.
And despite feeling like it'll have more of a happy hour/Giants pre-game lean to it, Lord George actually brought Exec Chef Nick Adams over from The Corner Store to run the food program here, which means the eats are ALSO DELICIOUS, but especially the open-faced sandwiches, which include this "ham & cheese" (prosciutto, Gruyère, and an egg)...
... and its take on avocado toast. Mmm... lots of avocado...
The place also does build-your-own meat/cheese/other-stuff boards, where you can choose between one, three, and five items from a pretty fantastic selection, and then Nick'll make it look super classy, like so.
Alright, enough of the food, time to talk bar. There's a quintet of beers, plus oh-my-God-so-good cocktails from Dustin Sullivan (Fog City, Picco), each with the type of name every good cocktail deserves (like Cobra Kai and Lazer Beam Cocktail).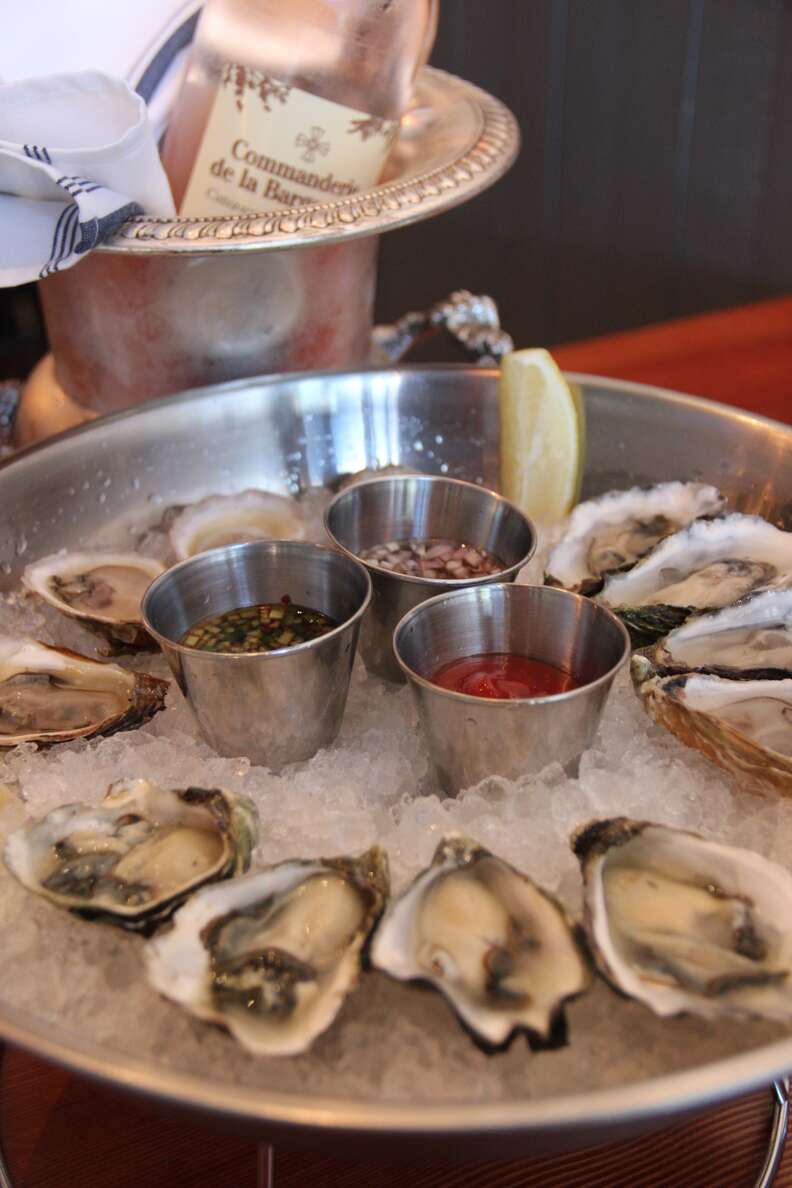 Oh, and there's wine obviously, including all the 750mL bottles of rosé you can handle (you can handle so many!!!) that you can pair up with a market-fresh selection of oysters that come with cocktail sauce, sparkling mignonette, and cucumber ponzu.
How "fresh" are we talking? Try Prince of Bel-Air fresh, which you can see for yourself in the front window, where it's got all of its oyster-age on display.
Grant Marek is Thrillist's senior cities director and he ate that ham-and-cheese thing way, way too fast (but also not fast enough). Follow him to more SoMa gems on Twitter: @grant_marek.