The Sycamore's grown-up sister in SOMA
Besides being where you can hang out with Mr. Toad and... uh... The Wind (?), The Willows is also the bar sequel to the beloved Sycamore in the Mission, now open in the former Hamburger Mary's spot in SOMA, which's been turned into a veritable gamer's paradise.
The space is divided in two, with the large main room to the right of this smaller, more intimate beer den with two side alcoves perfect for if you and your date wanna have a more intimate conversation check your phones for Snapchats.
Along with the usual beers in the main bar, the beer den has the rarest, hardest-to-find beers the owners could track down -- all on a rotating list -- plus cocktails with awesome names like the Mayan Sacrifice or the F*** You, Grampa (a modern spin on an Old Fashioned).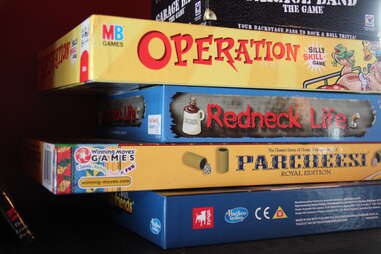 The main room is awesomely stocked with board games, meaning you and your friends can finally experience the joys of Redneck Life (the person with the most teeth at the end wins, seriously).
Or you can pick up a cue and play some pool on the blue table in the corner and listen to music...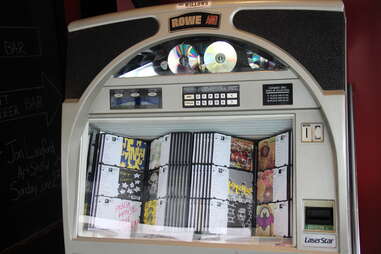 ... courtesy of this jukebox, which plays things called "CDs" (?).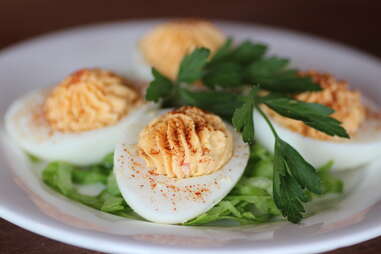 Starters include the likes of these deviled eggs doused in Sriracha.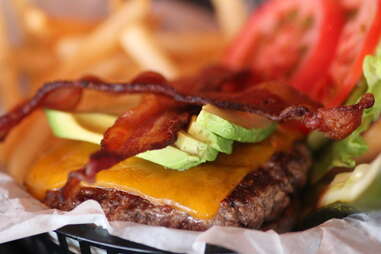 While the main menu has favorites from The Sycamore (sliders, the roast beef sando, etc.), plus "Big Ass Burgers" like The Mary -- an homage to the previous occupants who dreamt up the topping combination.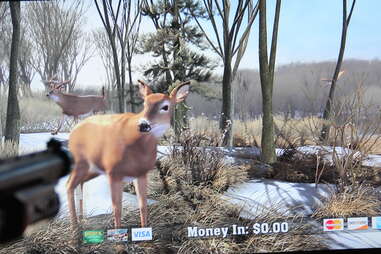 Oh yeah: they've also got three pinball machines and this Big Buck Hunter HD, which'll let you try your hand at shooting buffalo and antelope and... oh, deer!