By the time you're done reading this sentence, 78 shots of fernet will have been consumed across SF. Of course the only reason it wasn't 79 shots is because you're too overwhelmed by all of your options to actually pick a spot to procure said bitter, medicinal, myrrh-scented amaro. And that's why Executive Editor Kevin Alexander is here with his picks for the best spots in San Francisco for getting your booze on.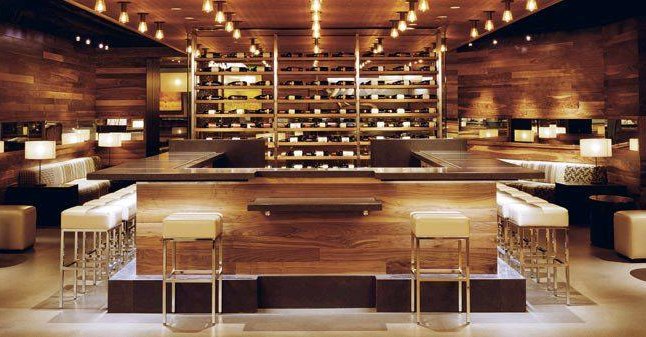 Best for Work: Though the bar at Prospect gets an honorable mention for their Reckless Abandon cocktail (seriously, it has gin and root beer and black pepper and other stuff) and Pasilla chili cheese dip, I give the nod to Press Club. The all-wood interior will make you look important and classy, and the beer menu includes rare finds like easy-to-pronounce HaandBryggeriet "Krekling" ale from Norway, and so many of the sour beers that the CEOs of major companies are reported to love.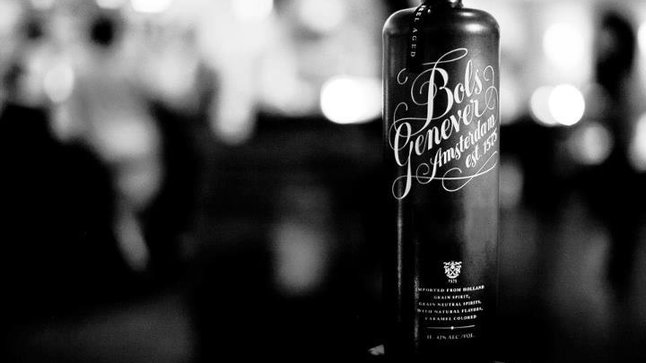 Best Drink: Anjan Mitra, the owner of DOSA, is one of those effortlessly cool guys you kind of want to hate, if you weren't so busy trying to make him your friend. He's also a devoted gin aficionado, meaning the cocktail list at his South Indian restaurants (one in Lower Pac Heights, and one in the Mission) features an extensive and well-curated mix of gin drinks (NOTE: I like me some gin drinks). My two favorite are the Peony (made with Plymouth gin, hibiscus masala nectar, coconut milk, lime, and extra bird's eye chili) and the South Indian Gin & Tonic, which features their own specially crafted Blade gin, and house-made fig/cardamom tonic water.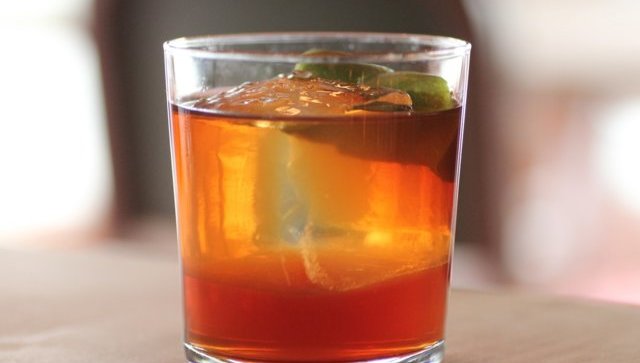 Best Cocktail Bar: Trick Dog. I actually didn't want to pick Trick Dog, the undisputed newest darling of the SF cocktail scene, launched to great fanfare and hype by the Bon Vivant guys next to Central Kitchen and Salumeria, and within cocktail-tossing distance of Flour + Water. But it just kind of is the best cocktail bar in the city right now, and to go against it strictly to be contrarian would not be cool, even if it actually would kind of be the cool thing to do. Anyway, get the Pantone cocktail or the Straw Hat, and the beer nuts soaked in Miller High Life, chillies and orange zest. Also, go early. Ideally on a weekday.
Best Beer Bar: There is a devoted and extensive population of SF craft beer junkies that would be angered by any pick other than Toronado in Lower Haight, which is the OG of the craft beer scene, and keeps an extensive and highly curated list of 47 or so usually obscure and oftentimes awesome brews. But the scene in there can get a little intense, with people trying to out-do each other for "Most Knowledgeable Beer Person", so I'd opt for Monk's Kettle in the Mission. They've got 200 rotating beers (24 on tap, around 180 in bottles) and a friendly staff who actively want to engage you, and they won't contemplate shivving you for using a credit card.
Best Wine Bar: Jamber Wine Pub. The bro-sis team behind it offer up all wines on tap in four different sizes (1/2 glass, glass, 1/2 jug, jug), don't bother with fancy stemware, keep a good beer list for the grape averse, and offer up snacks like poutine, and Parm & rosemary mashed tater tots. Name another wine place with poutine, friends. NAME ONE!
| RELATED: Where To Boozy Brunch In SF: A Hood-By-Hood Guide |
Best Local Beer: Pacific Brewing Lab's Nautilus. Several years ago, we threw a party with the dudes from Pac Brewing Lab, back when they were just making beer in a garage in SOMA, and couldn't legally sell it, so they would give it away for free twice a week. But now they can legally sell it, and you'll see a couple of their beers in choice spots all around town. My favorite is the traditional Belgian Saison, which is "made with coriander, bitter orange, and hibiscus flowers." And, yeah, it's pink. What of it?!?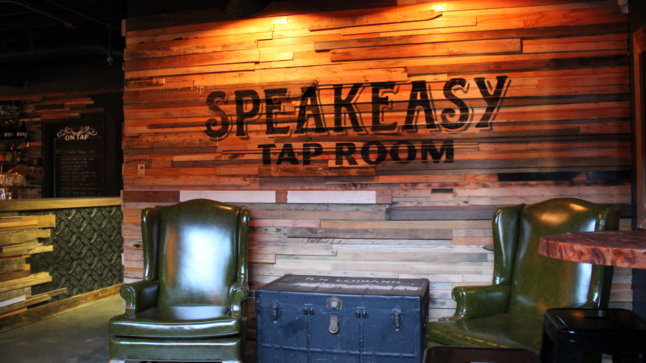 Best Brewery: With respect to 21st Amendment in SOMA, and Southern Pacific Brewing in the Mission, the recently opened Speakeasy Tap Room is kind of the best place to enjoy a post-tour Big Daddy IPA. Also, I don't want to blow anyone's mind, but the place LOOKS LIKE A SPEAKEASY!
| RELATED: These Are SF's Bad Decision Bars |
Best Club: I'm going to level with you here. I don't go to clubs anymore. So anything I recommend here is going to come across as false and potentially misleading. That said, go to Monarch! That's a club, right?
Best for Partying: Double Dutch. I may not go to clubs, but I DO go to places aimed exclusively at people born in the '80s who'll freak out when they hear old Nas, Wu-Tang, and Tribe Called Quest songs.
Most Local: The Hideout at Dalva. Dalva is a mildly divey Mission bar. But if you head to the way back, past the bathroom, it turns into ANOTHER kind of less-divey, tiny cocktail bar with great booze drinks. I like to sit at said bar, order fernet shots with a Coronita, and tell people about the time I met John Stamos in a hotel gym.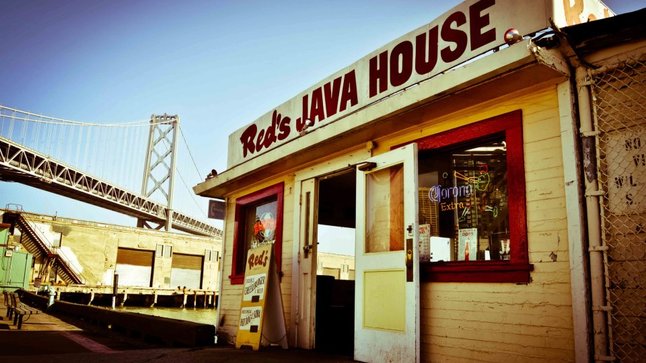 Best Place to Day Drink: Red's Java House is not a bar. It is an old-school burger place that's been sitting on an abandoned pier on the Embarcadero since 1958. But if you head to the back patio, there is, indeed, a bar, and you can linger out there in the sun drinking Bloody Marys and Red beers long after you've finished your double cheeseburger. Also, get a double cheeseburger.
| RELATED: SF's Best Damn Happy Hours |
Best Jukebox: Churchill. You should go to Churchill because it kind of looks like the inside of a ship, it has a solid cocktail list, and it has a pool table in the back. Or you should go to Churchill because their jukebox has Camp Lo's album Uptown Saturday Night on it, and you can play "Luchini (aka This Is It)" six times in a row, and text all your high school friends about it, and then be disappointed when none of them are as excited as you are.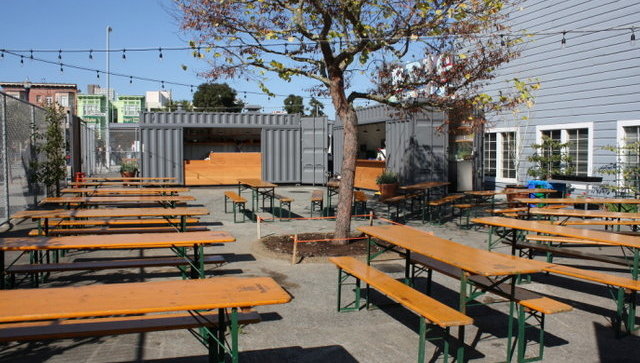 Best Outdoor Spot: Biergarten. With respect to Zeitgeist, the biker-bar-cum-outdooor-beer-garden, Biergarten is SF's favored outdoor drinking facility. It's not much to look at -- just long communal tables surrounded by a chain-link fence in Hayes Valley -- but the authentic German beers and bar food from the famed Suppenkuche people mean that whenever it's sunny, the place is packed as soon as it opens. Oh, and also, they've got blankets for when SF's fickle deal with Mother Nature sours.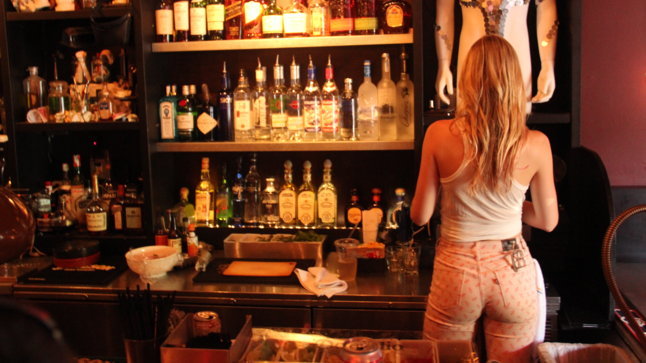 Hottest Girls: Mayhem. This is kind of a loaded question, and completely subjective, and the right move is likely to just say "pass". But yeah, Mayhem tends to attract aesthetically pleasing girls from the Marina who want to "get edgy" by going out in the Mission. And, um, yeah okay I'm stopping now.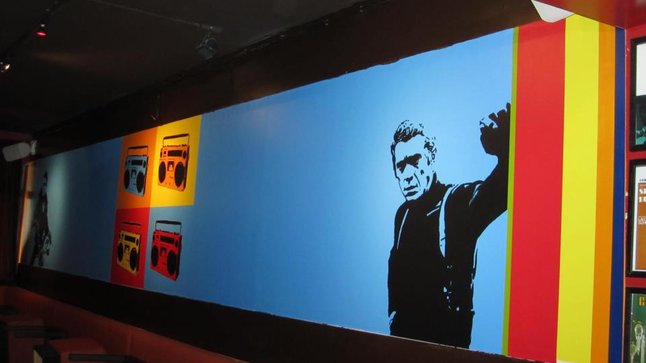 Easiest Place to Get Laid: Hi-Fi Lounge. It smells weird, especially if it's light out. It has a dance floor in the back. It sits on Lombard. But people get really sweaty and sloppy here, and girls always seem to go there for birthday and bachelorette parties, and, well, look, I told you I don't go to clubs.