You know how every time you go to Monk's Kettle you end up waiting for a table? But you never mind because they have eight bajillion delicious beers and the food is super tasty? Well, you'll be happy to hear that, as of last week, there are now five more tables to wait for. And: THEY'RE OUTSIDE! Yup, Monk's Kettle just added a brand-new, fresh-air space, complete w/ heat lamps for those evenings when the temps dip (so: every evening). Here's what to expect...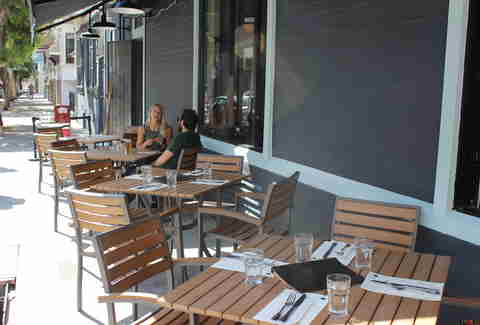 They added 50% more seating, so now there are 20 seats at the bar, 20 inside the restaurant, and 20 outside, but you should expect those to fill up fast because there's nothing San Franciscans love doing more than drinking beer outside (you'll need to order food to sit at a table, but you were totally doing that anyway. Have you had their burger? Or their gigantic half chicken??).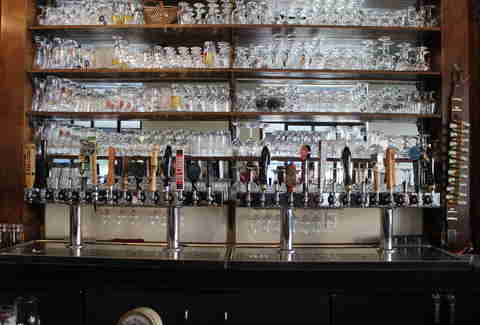 During the remodel, they added four new draft lines, which means there are now 28 brews on tap. Aw yeah.
Now, all told, they have more than 200 beers available. That's 10 for every new outdoor seat.
Outdoor seating is available until 10pm every single night (if you get there later, don't worry: the kitchen serves food indoors until 1am). Not sure which beer to pair with your bacon cheeseburger? The crew of hop-fluent barkeeps will help you out.
Sign up here for our daily San Francisco email and be the first to get all the food/drink/fun SF has to offer.
Daisy Barringer is Thrillist's SF Editor, and her research for this article involved sitting outside at MK and drinking Almanac's Porchbier for an entire afternoon. Then she took a nap. Follow her on Twitter @daisy to see what she researches next.