If you've ever wanted to eat in a funeral parlor... ew. If you've ever wanted to eat in the renovated space of what used to be a funeral parlor that also adjoins The Mission's largest concert venue with a cocktail list by a bar manager from Bourbon & Branch, though, that's a thing that exists now.
Recommended Video
Art of the Meal: Chloe Rose Makes Super Mario Bros Art With Hot Sauces
Since The Vestry used to be, well, a vestry (room attached to a place of worship, 'natch), all of the drinks have been playfully named after church-y stuff like this Altar Ego, a combination of rye, Amaro Nonino, cinnamon, and peach bitters that you definitely wouldn't say "pew pew" to.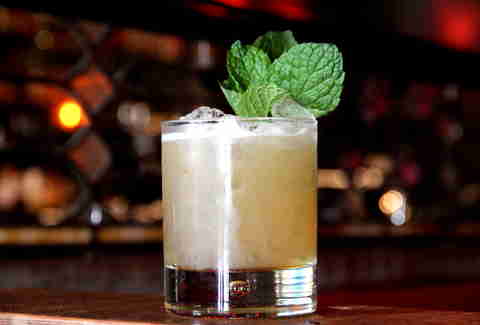 Though the building had to be completely renovated, the owner made sure to keep some of the artifacts like the orginal pews, where people probably learned about a way-less-fun version of this Cane and Abel (cachaca, lime, coffee, and allspice).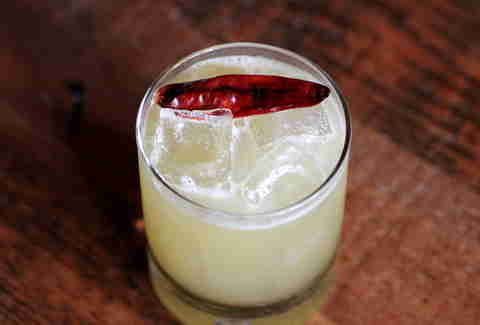 There's a patio forthcoming, too, and a drink designed specifically for it: this refreshing tequila, lime, passionfruit & grapefruit bitters-combining Lady Guadalupe, which comes with a habanero kick.
The food could best be described as eclectic and delicious comfort food, with flatbreads like fig and pancetta, starters like French fries with aioli, and mains such as this sauerkraut-topped Toulouse Sausage (a type that is seriously made from pork, wine, garlic, and smoked bacon).
Desserts? Yeah they're doing those too, including this Cheesecake in a Cup, or doughnuts made from brioche. Hallelujah indeed.