Wine snobbery is just a drag, and to quote one 21st-century philosopher, "Ain't nobody got time for that." With so much wine to taste and so little time to taste it, these SF wine bars are great places to just hang out, and maybe learn a little bit about wine in the process. You won't find Robert Parker doing his thing, or old men in smoking jackets, or a lot of wine snob attitude at these establishments. So if you're looking to avoid the whole Bay Area wine-tasting experience (which, you know, can be fun from time to time) and just want to hit up friendly, low-key settings for some great glasses, we've got you covered.

Laurel Heights
A good neighborhood wine bar that pours more than just the local varietals, with Italy and France being well-represented on the menu. You'll find a nice mix of local folks enjoying a glass and visitors from other areas who have heard about Internos' good reputation. There's also a menu full of refined bar food, including a roasted cauliflower and bacon, which... yeah.
West Portal
Opened by a local husband-and-wife team 10 years ago in the quaint West Portal neighborhood, this couple has a huge stash of wine with a very international focus (how they fit it all in the 500sqft bar we'll never know). More importantly, they also have a nice, unintimidating approach to the business.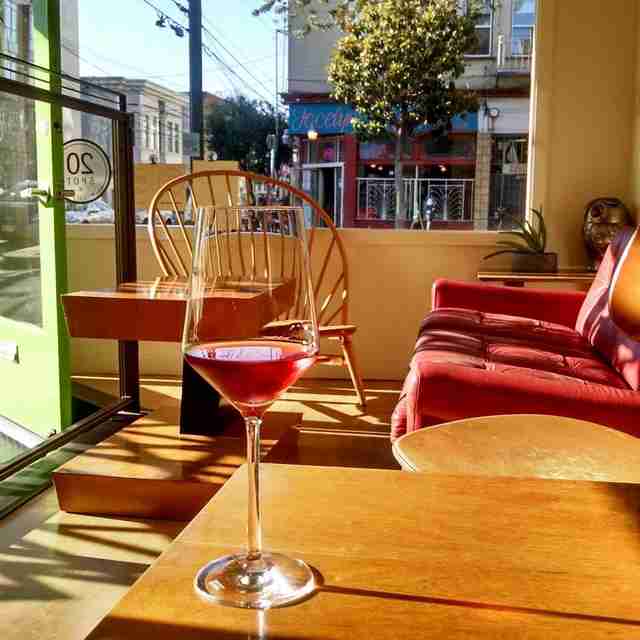 Mission
This teeny-tiny wine bar/restaurant in a former record shop has a great vibe. There's clearly some stiff competition in the Mission, but we love 20 Spot's low-key, cozy setting. And all the buzz and attention in the wine circles speaks more directly to how well-rounded, and worldly, their wine list is. You definitely need to get here.
Cole Valley
It's no surprise that the wine list at InoVino is loaded with Italian varietals, given that Tuscan-born Claudio Vallani is running the show. Don't worry if you can't navigate Italian wines (it takes time for even the best sommeliers), but you should totally ask any questions you have -- it's actually OK to do that here. Vallani's pedigree and outstanding wine selection will all but guarantee a great experience, and the simple menu doesn't disappoint either -- it's chock-full of fresh pastas and pizzas.
Noe Valley
From the surprisingly easy parking to the super-casual setting, Caskhouse is one of the more relaxed bars on this list. Probably not even a true wine bar by definition, you can grab a bite while you enjoy a glass, and even satisfy your beer drinker friends with their totally respectable beer list. And if you want a bottle to take home, you don't even have to move the car -- just hoof it one block to the fun local wine shop, Noe Valley Wine Merchants. It's a good two-fer in Noe.
Russian Hill
This tiny gem has a great location, but only about a dozen seats. Friendly and fun, Bacchus is a great spot for a pre-dinner glass. Roll the dice a bit: let the sommelier know your favorite tastes, a little bit about your palate, and see what you get.
FiDi
It's refreshing and reassuring to find an unpretentious wine bar in the Financial District. Most SF wine enthusiasts are already going to have Hidden Vine on their radars, but for those who haven't walked in yet, Hidden Vine is a nice spot to lounge for the evening after work. You can even play a little bocce ball while you're there. You have to reserve the court in advance, but we feel like the way they do this, it doesn't come off as snooty... it just makes them seem super efficient. Besides, their menu is deeply unpretentious: go for one of their BLTs, or a little set of sliders.
SoMa
Jamber is a "pub," that serves wine in "jugs." In terms of unpretentiousness, enough said, right? Purists might argue that the wine lineup is a little light, but you'll probably appreciate the fact that it's just that much more manageable (it's no 100-page French Laundry wine list, that's for sure). Jamber likes to keep it simple, and we really like that about the place.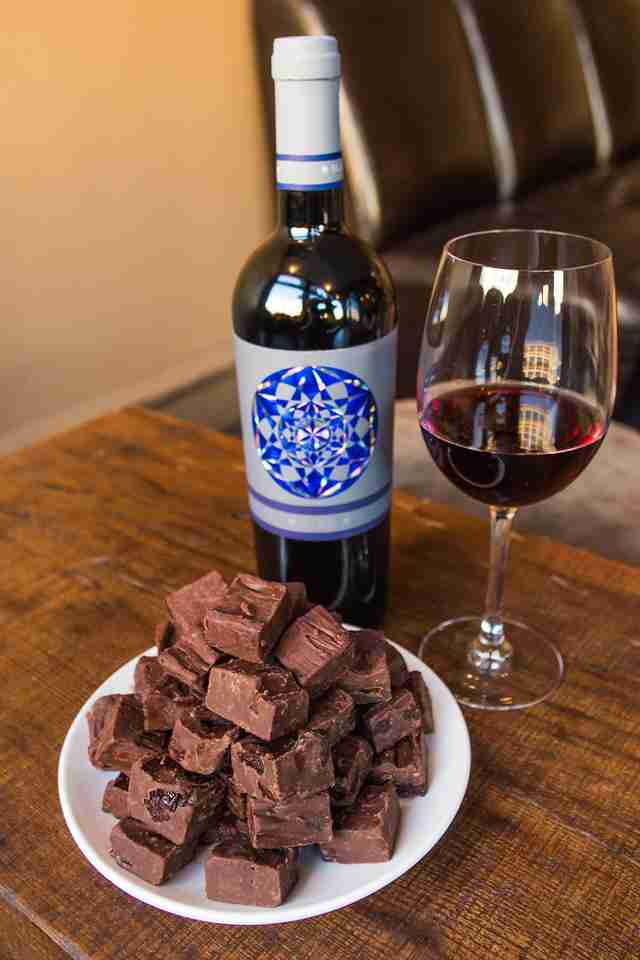 Dogpatch
Sister wine bar to Pause, Yield is a great place to stop in for local, sustainably produced wines from family-run vineyards. And then there's their Wednesday-night trivia night, which is just a super fun, relaxed time. Yield is an excellent option for wine drinkers in the Dogpatch.
Castro
The Castro is just a great place to people watch and chill out. With no bottle over 100 bucks, Blush is sophisticated, but not in your face about it. It's a nice bar space just off the sidewalk, with big, inviting windows, and a respectable dinner menu (which includes tarte Tatin, just sayin').
Sign up here for our daily San Francisco email and be the first to get all the food/drink/fun SF has to offer.
Seann Rooney is originally from the East Bay and now calls the Sacramento Delta home. He has organized festivals, hosted food events, consulted with restaurants, and written about food, beer, and wine for almost two decades. @RooneySeann