Secret beer room underneath a beer hall, this way!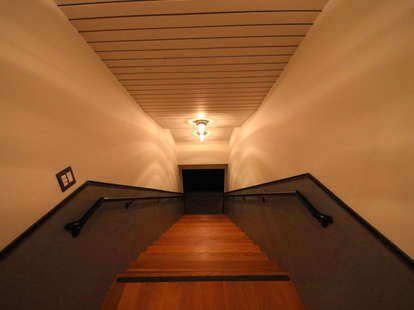 Sometimes, when something's already great, you think it couldn't possibly get any better... but then it surprises you and totally does (!), like when Star Wars got The Empire Strikes Back, or when *NSYNC became just Justin (sorry, JC), or when already-awesome Mikkeller Bar just opened a secret private beer room in the basement (use these not-at-all-scary stairs) devoted entirely to sours.
This is their Tivoli Sour Room, designed to look like the two Mikkeller Bars in Copenhagen, with original murals and paintings and a floor that, just like the car in My Cousin Vinny, apparently has a mint green-colored twin out there.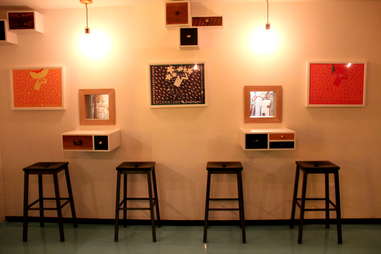 Along with the 14 stool'd communal, there are these two more private tall tables that have portholes looking into...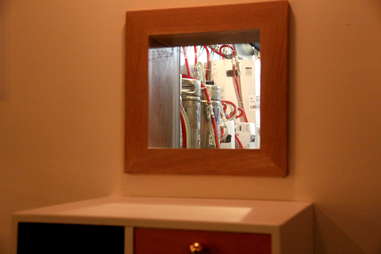 ... all of the taps that lead upstairs, which you can always grab and bring downstairs if the 70-80 bottled beers they have down there (a majority of which are sours, hence the name) aren't your bag... baby.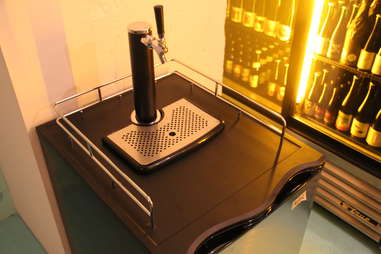 Oh, and they have their own kegerator as well, which'll come in handy for all of the private parties that you'll be throwing here, because that's the way to get access... unless you're here Thurs/Fri/Sat, when they'll have it open anyway.