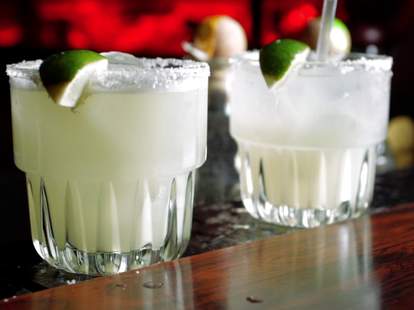 Saturday, May 4th
It's once again that magical time of the year when... comic book stores give out free comics? Yeah, plug in your zip to find the nearest one, freeloader
And so begins part one of an epic, two-day party at SOMA StrEat Food Park, where you can smash pinatas, grab margaritas, and play "Mexican Beer Pong", and the admission is free so long as you RSVP.
Wait, this is the beginning of another two-day party? Yep! Part one of Elixir's weekend-long fiesta is the Derby Day Party, where ridiculous hats and seersucker are encouraged to match the special menu of mint julep options
Make sure you hit up the official Cinco de Mayo festival in Dolores Park because, well, you were going to Dolores Park anyway.
Sunday, May 5th
Oh hey there, part two of Elixir's bash with El Jimador luge shots and Herradura margarita specials, along with the release of their rare tequila selection
Or head to Golden Gate Fields for the most appropriate place to celebrate the Kentucky Derby (outside of Kentucky), and sign up now to enter a Hat Bash Contest where you could win up to $300
If you haven't had enough tacos yet, grab tix to One Ferry Plaza's Tacos and Beer event, which is exactly what it sounds like: delicious and fun
Oh, and don't forget to check out our complete crawl-guide for where to crush not-Mexican Independence Day.