There are lots of things we'd never tell you to do in Seattle, like go to one of these bars after you're 30, or go on any of these adventurous, but totally illegal dates. However, there is one thing we will always encourage: check out a new bar. That's why we asked some of our favorite bartenders and bar owners which badass Seattle bars are totally underrated.
Phinney Ridge
Picked by: Ashley Sinko, bartender (and baker) at Russell's

Seattle's first German-style beer bar opened over a dozen years ago and is a favorite with Sinko in part 'cause it's close to her crib, but mostly 'cause the staff is super friendly, and it's "the definition of the perfect, cozy, neighborhood bar".
Why it's underrated: Prost serves authentic German beer on tap and booze without any hint of pretension, "so it's our favorite bar on a rare night off," Sinko says.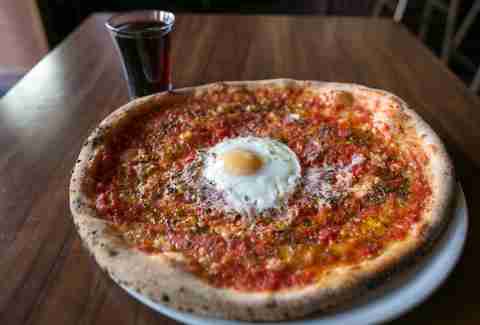 West Seattle
Picked by: Eric Cozens, owner of Mission Restaurant

This narrow 40-seater in the Admiral was West Seattle's first wood-fired pie-spot, is right around the corner from Cozens' South of the Border-inspired boozer, and boasts both a dark wood bar, and a red-tiled wood-fired pizza oven that was handmade in Naples and weighs 2500lbs.
Why it's underrated: Any place that's helmed by a dude who got his start launching Via Tribunali (and then worked as Neil Young's road manager for 10 years), and turns out food this good can't help but be underrated. Cozens says, "We get the wood fired veal meatballs and a bottle of Sangiovese to start. Then order the Napoletana pizza, and dump the arugula and pancetta Insalata Verde salad right on top of it. Folding the soft crust around the peppery cold greens makes for a crisp and warm Italian taco-like delight. Finish it off with a chilled shot (or two) of Fernet Branca and everything is right with the world".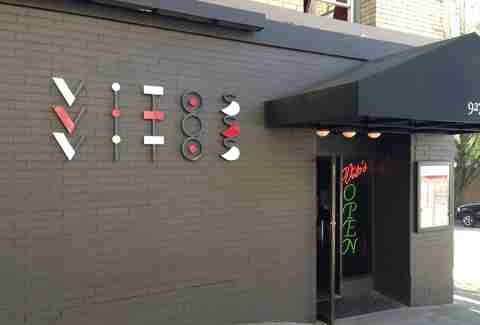 First Hill
Picked by: Max Borthwick, owner of Primo Pizza Parlor

This '60s & '70s destination/'80s & '90s afterthought was refurbished not so long ago, meaning that the Italian-inspired lounge's famous red vinyl booths were replaced by... other red vinyl booths, and the ill-conceived dance floor got the heave in favor of more places to sit and drink/eat the generously proportioned/red-sauce covered plates.
Why it's underrated: "It's an institution", according to Borthwick, who calls it a "great dimly lit bar with cocktails, music," and everything else you need, all in an admittedly awkward neighborhood with more hospitals than bars. Pro tip: it's an especially good place to hang during the "the holidays and winter months."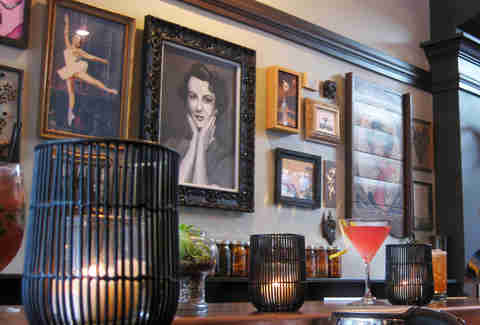 Phinney Ridge
Picked by: Trinette Terry & Kevin Carlson, owners of Shelter

These artfully decorated boozers -- the original opened a decade ago in Phinney Ridge, the second one last year -- serve a small selection of bar snacks (garlic truffle popcorn, sliders, etc.), and an assortment of creative cocktails that in a not-all-that-unexpected twist are named after characters from Dickens.
Why (they are) underrated: Both OT's may be neighborhood spots, but they've got all the sophistication of the kind of destination bars you'd find Downtown: for proof just check out the eclectic/eye-catching interior design, and drinks like the rye-based Duff & Blathers w/ Averna, orange bitters & a black pepper tincture.
Wallingford
Picked by: Alexis & Ziggy Taladay owners of Wakefield

Russell's boasts the kind industrial, wood/concrete-heavy interior you'd expect to find on Capitol Hill instead of, basically, all by itself in the middle of Stone Way. They've also got a seriously solid bar menu including things like the Lucile Ball w/ gin, Campari, St. Germain, grapefruit, and cucumber... so you've got some explainin' to do if you don't actually have a ball there.
Why it's underrated: If said vibe/drinks aren't enough then according to the Wakefield's owners there's one other thing that can't be missed: the pies baked by the above mentioned Ashley Sinko.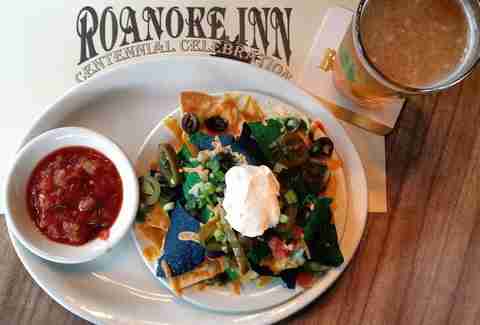 Mercer Island
Picked by: Ellen Pritchett, bartender/manager/part owner/whatever else needs doing at Bar Cantinetta

This venerable drinking spot is seriously out of place in this upper-class enclave, but its laid-back, almost divey, attitude keeps people coming back year after year. That, and a solid selection of at least a dozen Northwest/international beers.
Why it's underrated: RIT opened wayyyyy back in 1914, and it's been serving booze ever since (during prohibition it put spirits in coffee mugs). It's actually pretty popular, but it never makes anybody's best of anything list. Heck, it didn't even make our list of the oldest bars in Seattle. Though to be fair, technically it isn't IN Seattle.
Belltown
Picked by: Amanda Akin co-owner of Pintxo and The Upstairs

Always bathed in almost perfectly flickering light, this charmingly modern bar carries one of Seattle's best selections of "local, non-pretentious liquors", according to Akin. Plus they've got some great Washington wines from "Darby, Mark Ryan... they are ever rotating". And they've got Anchor Steam in a bottle, which is her husbands favorite beer, so CB would probably be one of their usual hangs even if it was right across the street from Pintxo/The Upstairs.
Why it's underrated: Time. Clever Bottle was a bit of a sensation when it opened, and is still a popular spot, but as similar places open across the city, and its stretch of 2nd Ave gets increasingly crowded with bars/eat-spots, it has lost a little of its luster.
Capitol Hill
Picked by: Ruadhri McCormick, owner of Re:public and Single Shot

According to Rory (what Ruadhri goes by), SB is the "perfect neighborhood public house (in which) to grab a casual beer, meet neighbors and friends, or even bring your dog. Ownership cares and all the staff has worked there for a long time, which speaks volumes about the establishment. That's also a free pool table... plus, amazing burritos."
Why it's underrated: Um... it's on Summit Ave?
Fremont
Picked by: Brian Troxell, bartender at Vittels

Graced with a ton of exposed brick and polished wood, The LT is the kind of place where just one drink turns into... err, some number much higher than one, thanks to some seriously solid Washington beers (Manny's, Georgetown Porter, Rainier... which SHOULD be from Washington), delicious bar eats, and the fact that you don't have to go home and walk the dog, 'cause the place is pooch friendly.
Why it's underrated: It's location between Fremont and Ballard has always been pretty awkward, but luckily that may be changing as the strip along... waitforit!... Leary grows increasingly crowded with bars and restaurants.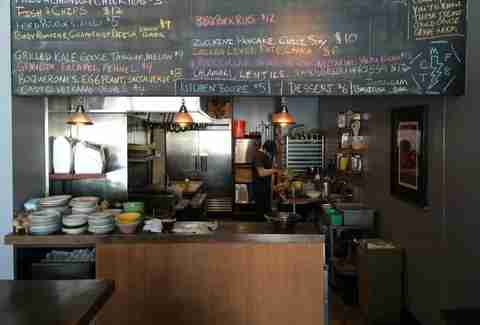 Eastlake
Picked by: Paige Witmer, bartender at Quality Athletics

This more alcoholic counterpart to the next-door Blind Pig Bistro is serving all kinds of beer, wine, and cocktails to go with tasty plates like their octopus and gnocchi w/porcini, in what is hands-down Seattle's foodiest strip mall. Plus according to Paige, it's the kind of industry-friendly place that invites you to buy drinks for the chefs... who totally return the favor..
Why it's underrated: It's in a strip mall... next to a Subway.
Capitol Hill
Picked by: Maximillian Petty, chef/owner, Eden Hill

One of the few second story bars, TTT boasts an intimate and refined space, plus "the cocktails are genuinely great and the people who work there are actually into studying drinks." Petty also says you've got to try "the steak frites with the shoestring truffle fries."
Why it's underrated: It's location, hidden away in the Oddfellows building, can make it difficult to find, and it's overshadowed by the approximately bajillion bars within a few blocks, not to mention the building's namesake bar on the ground floor that you can't miss. But screw all that, didn't you hear us say it's on the second floor?! That alone makes it totally worth checking out.
Sign up here for our daily Thrillist email, and get your fix of the best in food/drink/fun.
Bradley Foster is former Thrillist editor, which means he basically got paid to go to bars, and he still hasn't been to some of these spots.