If history's taught us anything, it's that conquering France isn't all that hard. And while few have done it with as much aplomb as the crew behind Ballard's mainstay brasserie, Bastille, it's easy to see why they'd want to take on something tougher, like... say, Germany, something they're accomplishing via a massive 420-seat beer hall fitted with two bars, five indoor bocce courts, and enough suds to make you surrender consciousness like you left it in Paris.
This cavernous former furniture warehouse also boasts two elevated mezzanine-style sitting areas, and a "bier den" tricked out like some grandiose Bavarian hunting lodge.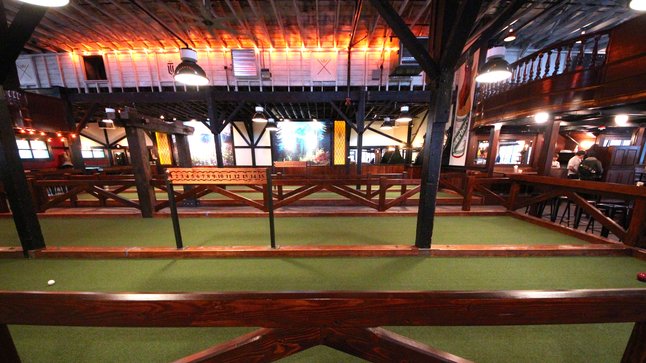 Spend enough time on the courts and bocce will become almost like a second language to you, improving the chances you're purchased from the Jawas by Uncle Owen.
(Insert gratuitous ball joke here. Or maybe next.)
Tossing balls can make one thirsty (!), so VT's got several beer-based cocktails like the rum/ apricot brandy/ pineapple gum/ Weissbier Edelweiss Punch.
They've also got a Scotch-/ pear brandy-/ lemon-/ double IPA-based shandy called the Roll Pin, which, while excellent, isn't quite as (Megan) Good as the Roll Bounce.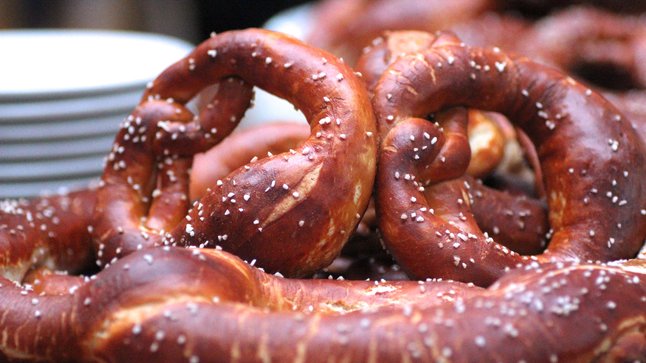 Fact: Roll Pins go well with stone oven-fired pretzels.
There are also plates of sauerkraut- and horseradish-sided sausages like Nuremberg, Frankfurters & bratwurst, all made from scratch on-site, which is definitely not the wurst way to get it.
Sandwiches include the braised red cabbage-topped Leberkäse -- a mash-up of corned beef, pork, bacon & onions.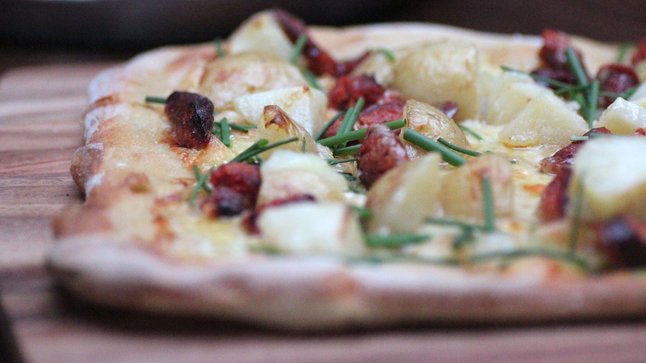 The Monk w/ Munster, potato & sausage is something Germans call Flammkuchen, which is essentially just reich pizza.