Practically every new business established in old Ballard is in some sort of former Maritime space, but there's never been one in a former Maritime Brewing space, until the pair of bicycling enthusiasts behind Peddler Brewing Company moved into their Leary Way digs and turned it into an even sweeter place to... um, peddle beer.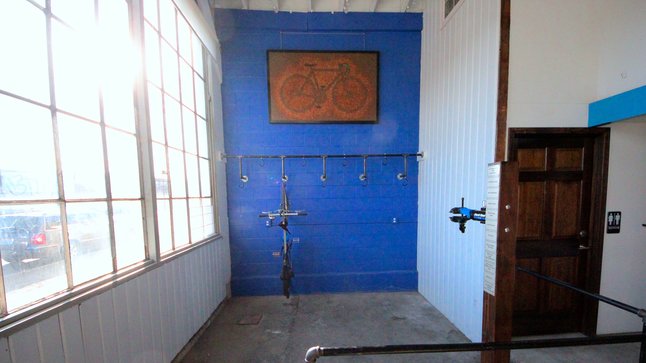 If, like most guys, you can't help but stare at racks after a few pints, you won't be disappointed by this nine-bike, wall-mounted one in the public bicycle workstation by the door.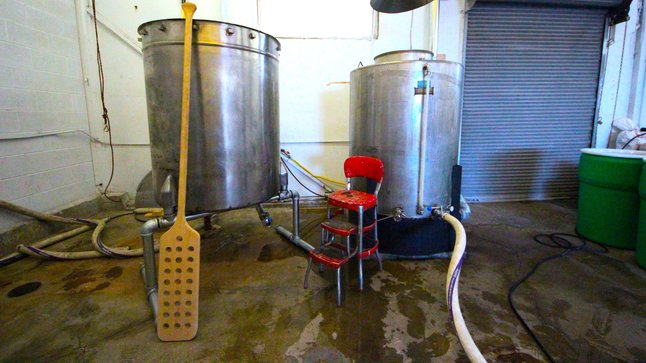 This is where the magic happens... if by magic you mean the remedial chemistry required to ferment a starch source in yeast.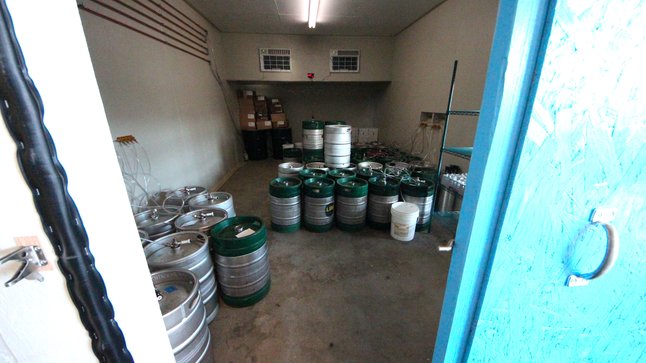 Said magic results in at least eight suds options, including a Kolsch, an IPA, their dark winter Snow Beer'd, and a Coffee Saison.
All their brews are available in growlers, or in other vessels distributed to you from behind the hand-built wood-/corrugated metal-clad bar inside a spacious new taproom where everyone's sure to have a... waitforit... maritime.