Sure, we have the best-named streetcar line ever, and two whole new light rail stations... but Seattle's public transportation still kind of sucks. This means that in addition to minor inconveniences like incredibly bad traffic congestion -- or the highest public parking fees in the country -- residents of The Town have a real problem: unless you want to shell out half your paycheck for an Uber back home, when you go out drinking you pretty much have to pick one neighborhood. And stay there. Luckily, we're here to help reduce the impact of this terrible public policy failure... by ranking the 11 best drinking neighborhoods in Seattle.
Recommended Video
'Last Week Tonight' Writer Josh Gondelman Takes Shots, Talks About Working For John Oliver
11. The University District
As long as you stay away from places that specialize in slinging cheap beers to college students (looking at you Earl's on the Ave), and stick to venerable drinking establishments like the College Inn Pub or the Blue Moon, you'll be in good hands. Speaking of Blue Moon, it's not only one of the oldest bars in Seattle, and one of the best dive bars in country, it was a favorite of Beat poets like Allen Ginsberg, Dylan Thomas, and Roethke.
10. The International District
No matter how much light we shed on say, the best places to eat in the ID, Seattle's version Chinatown can be a confusing and an intimidating place to go drinking. Well, until you're posted up at Fort St. George late night downing Youshoku-style eats (Japanese takes on western dishes like spaghetti topped with roe), along with cheap & stiff cocktails like the gin/fruit Momotaro, aka the mythical Japanese hero Peach Boy. Trust us, go here and you'll wonder why you even went drinking anywhere else.
9. Queen Anne
The top of Queen Anne is essentially an upscale island floating above the city, and inhabited by surprisingly hard drinking young professionals who, when they're not prowling the 'hoods safeway (once named the best place in Seattle to meet singles) are posted up in boozers that have seemingly been there forever. Mostly 'cause they do a pretty darn good job of it.
8. West Seattle
West Seattle's really three different neighborhoods: there's Alki, which is lined with mostly divey beach hangs that more than make up for their lack of sophistication with sprawling patios -- or roof decks. Then there's the Admiral District and the Junction on either end of California Ave, where you'll find friendly pubs of all types ranging from some of Seattle's best beer bars (Beveridge Place, Prost!), to a Mexican restaurant (Mission) that'll gladly make you one of the best margaritas in the city.
7. Phinney Ridge/Greenwood
We're kind of cheating by combining these two 'hoods, but what's a trip across 85th between friends? Especially when, together, they've got everything from award-winning breweries (Naked City), to old-school dives like Sully's Snowgoose Saloon, classic beer bars (74th Street, Über Tavern), and a ton of other interesting spots like The Yard, with its sprawling, uh, yard out front. And let's not forget the school-themed Teachers Lounge.
6. Lower Queen Anne
No, we're not calling this neighborhood "Uptown" no matter how hard city officials try and make us, and quite frankly they must have been doing a lot of drinking at Peso's -- which sells more booze than any other bar in the state -- if they ever thought we would. Seriously.
5. Fremont
Bar-wise, let's break it down: Quoin is attached to one of Seattle's best restaurants, and serves said restaurant's hard to get ramen every day during happy hour; Brouwer's is one of the city's best beer bars, and Fremont Brewing is probably The Town's top brew maker. But honestly, we prefer the 'hood's quirkier spots like Add-a-Ball amusements, which is ostensibly a basement filled with old arcade games that happens to sell beer, or Woodsky's, which is a (inexplicably) skiing-themed sports bar complete with four-person shot skis.
4. Pioneer Square
Fifteen years ago Pioneer Square would have topped this list. No doubt. And it is still a GREAT place to go drinking on game days (don't miss Quality Athletics or Fuel), or after work (Intermezzo Carmine or E. Smith Mercantile are a treat), but sadly it is not nearly the late-night destination it used to be. That doesn't mean it doesn't have some seriously good bars (the subterranean Pharmacy might be one of the most underrated spots in the city) though, or that you can't still head to the J&M and party like it's 1999 'til close.
3. Belltown
As long as you skip the more touristy First Ave in favor of the three or four block strip along Second -- where you can find everything from boisterous bars (Rabbit Hole) and refined drinking establishments (Clever Bottle), to serious cocktail slingers (Bathtub Gin, The Upstairs) and seriously popular spots (Wakefield Bar, Bell + Whete) -- you'll have yourself a great night. Especially if you end it at Seattle's best dive, The 5 Point. Breakfast happy hour anyone?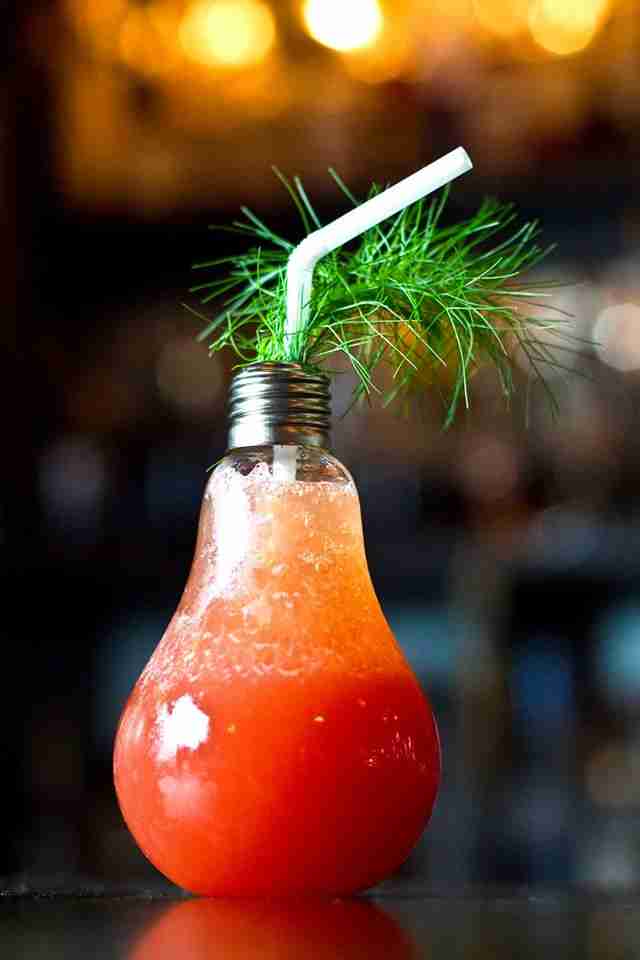 2. Capitol Hill
The problem with Capitol Hill? There are too many great bars, spread over too large an area. Seriously, it should be divided into around six neighborhoods: Melrose, where The Still and Sun Liquor aren't to be missed; Summit (Single Shot and the other Sun Liquor); Olive Way, which packs Montana, Knee High Stocking Co., and more into just a few blocks; Broadway, which we've been over already, 15th Ave (Liberty!), and yes, Pike/Pine, because it's not like you can pass on Canon, one of America's best whiskey bars in America, or Tavern Law, or... you get the idea.
1. Ballard
Just walk up the tree-lined Ballard Ave and you'll find a cocktail bar helmed by Seattle's hottest chef (Barnacle), a two-story sports bar (The Loft), the oldest Irish pub in the city (Conor Byrne), one of the city's best cocktails bars masquerading as a Scottish pub (Macleod's), a slew of refined drinking establishments (Percy's, The Sexton), destination bars (Bastille), and old-school dives (Tractor Tavern, Hattie's Hat), PLUS a bunch more spots we don't have the space to list. And that's just one street. And that, friends, is why this former fishing village is number one on our list.
Sign up here for our daily Seattle email and be the first to get all the food/drink/fun in town.