Summer's great for watching outdoor movies, for hanging out at Alki, and for totally putting up with Seth Cohen's weird Captain Oats obsession. Plus it's the perfect time to do something you probably thought was impossible: drink in a sweet bar that isn't in Seattle. Seriously, it's totally doable... provided you check out our list of Washington's 10 best bars outside The Town.
Tacoma, WA
Open from 4pm to 2am, this craft cocktail bar will whip you up something strong enough to completely erase the Aroma of Tacoma from your memory. Delicious options include the Dicey Proposal (with James & pepper rye whiskey, macadamia nut liqueur, absinthe, and all-spice bitters) and The Ways and The Means, which has bourbon, house-made cereal milk, root liqueur, Demerara gomme, egg white, and cinnamon.
Spokane, WA
Spokane's eminent late-night spot, this cozy little bar is dark, intimate, and loaded with booze -- everything a bar should be. Hang out up front for food and live music or head to the back bar for the real action. Oh, and adjoining the Baby Bar is Neato Burrito, a beloved Downtown gem that serves Thai burritos, an awesome fusion of Thai and Mexican we haven't been able to find anywhere else outside of the city.
Spokane, WA
Connected to the Garland Theater, this cinematic cocktail bar has free popcorn and classic cocktails, making it a great pit stop before or after a movie. Try out their Sazerac or Sidecar and you'll be talking like Humphrey Bogart before you know it.
Anacortes, WA
Just off the main drag in sleepy Anacortes is a bar that is the furthest thing from sleepy on any given night. The large bar, which has shuffleboard, live music, and a back patio, is a just dive-y enough, and it has amazing burgers and taps to boot.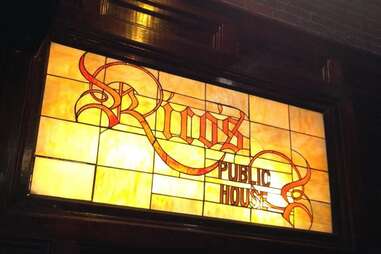 Pullman, WA
Known for hosting sweet jazz musicians -- often professors and students at WSU -- and its bookish vibe, this sweet boozer makes the list for something else it's rapidly becoming known for: their very college appropriate deep-fried Oreos.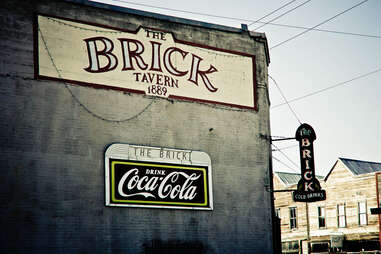 Roslyn, WA
Established in 1889, The Brick remains the "oldest continuously operating bar" in Washington according to their website. Home to countless scenes in the popular '90s show Northern Exposure, this historic watering hole also has a basement jail cell, so try to keep your tequila drinking in check, won't you?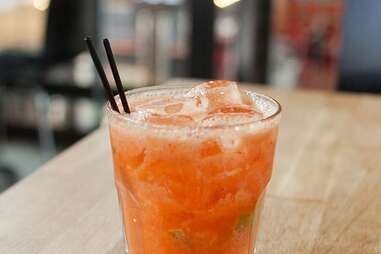 Dayton, WA
Where is Dayton, you ask? Pretty much as far away from Seattle as you can get in the state of Washington. According to the census, Dayton's population in 2010 was 2,526 -- but that doesn't mean these people don't need a place to drink things like mead fermented with Washington honey, which might be one of the sweetest (and sweetest) ways to get tipsy.
Port Townsend
True to its name, this punny craft beer and bottle shop is a great place to get something pour-ed. They carry over 200 different bottles and have 12 rotating taps. Plus, they have stunning views of the water from their outdoor beer garden, where you have your pick of bar games like bocce ball, petanque, or ping-pong.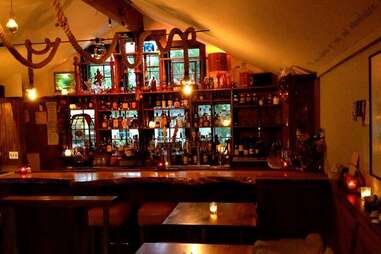 Eastsound, WA
Located in Eastsound across the island from the ferry dock, this cozy little space touts home-infused spirits galore, along with a bevy of sweet small plates of cheese, veggies, and chocolate, plus entertainment options (like a movie night every Tuesday) that are hard to find in the San Juan Islands.
Wenatchee, WA
Boasting 50 different mezcals and tequilas, plus a hefty selection of rum, pisco, and cachaça, South's booze lineup matches anything you'll find in Seattle (especially if Justin Smoak keeps hitting .208), and they've got a lengthy menu filled with Latin and Mexican classics like their Cubano burrito, four types of enchiladas, and much more.
Sign up here for our daily Seattle email and be the first to get all the food/drink/fun in town.
Chona Kasinger is a freelance writer & photographer who spends most of her time at bars INSIDE Seattle. Follow her @chona_kasinger.