The Best Batch Cocktail for Tailgating in Seattle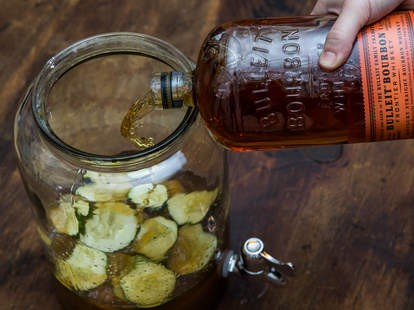 Anthony Humphreys/Thrillist
No parking lot bash is complete without a tasty beverage. And no matter what local team you're rooting for, it's worth packing the ingredients to make this killer creation courtesy of Seattle bartender Kevin Langmack. The best part? It's perfect for batches, meaning the kind of quantities needed to keep the party going into the 4th quarter and beyond.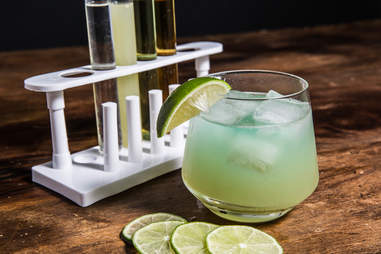 Anthony Humphreys/Thrillist
Hustle Wilson

Yield: Serves 30
INGREDIENTS:
25oz Bulleit Rye
750ml green chartreuse
750ml Maraschino
750ml of lime juice
250ml (1/3rd of a bottle) of simple syrup
DIRECTIONS:
Combine ingredients and store in a cooler. Add ice 20 minutes before serving.
Serve a 50-50 mix with something effervescent a la soda, lemon lime soda, ginger beer/ale, or champagne after a victory.