Seattle lets the rest of world think this town is all about coffee, when really, we're just hoarding the good stuff for ourselves: beer. With new breweries opening every day and the best beers from around the country coming in, drinking needs to be done at a bar where they know their wit from their weisse and can break down the difference among 27 different Northwest IPAs. So before you head out for a hop fix, check our guide to the best beer bars in town.
Recommended Video
You Can Now Get Artisanal Twinkies Delivered to Your Door in NYC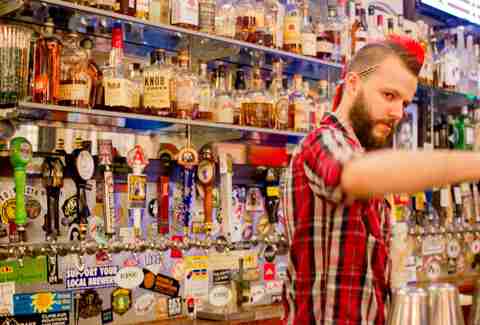 Capitol Hill
Fine, it's actually the old funeral home that used to house Chapel, but this 120-seater takes a pretty worshipful approach to the 30+ brews on tap, some of which they pour through a flavor-infusing filter, giving them a...well... killer flavor.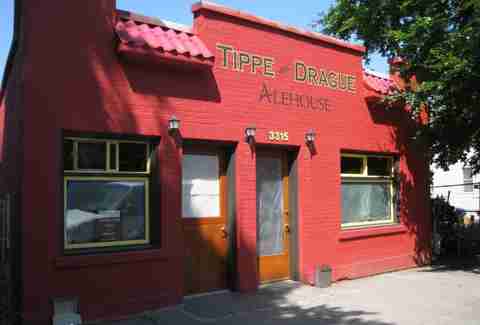 Beacon Hill
All of Beacon Hill cheered when Tippe & Drague opened. Finally, a beer bar in a part of town that is in need of about 17 more. It's even better than it needs to be, given the lack of competition, keeping a funky collection of local beers from big guys (Full Sail) to nano-breweries so small you've never even heard of them -- yet.
Greenwood
Opened by a guy named Stan (kidding, it's Chuck) in what used to be (and sort of still is) a convenience store, this beer shop/bar boasts a constantly updated, color-coded electronic menu board inside and a constantly rotating array of food trucks, as well as a handful of tables, outside.
West Seattle
Drinking at West Seattle's Beveridge Place is just like drinking at home -- if your house has 36 beers on tap and 150 different bottles in the fridge, a living room strewn with comfy couches, and a rec room packed with darts, foosball, TV, pool tables, etc.
Ballard
Opened by a pair of nature- and each other-lovers (she's a lawyer, he was an outfitter at REI), this bar aims to bring the outdoors to you via a large selection of beers/wines made from "some of the best things the NW has to offer" (hops, barley, places that aren't Portland), in an un-fussy wood-heavy space that's even got an over-sized booth stuffed with guide books and laminated trail maps.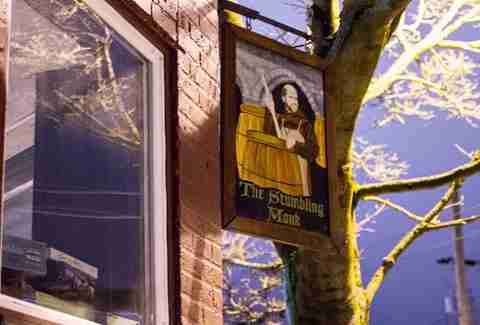 Capitol Hill
Presumably named for what you'll be doing once you leave, and also for the guys making what you'll be drinking while you're there, the Stumbling Monk is the single-best place in this craft beer-crazy city to score Belgian-inspired brews... but not food, or music, or anything else, really.
Greenwood
The 45-seater is living up to its name (it's owned by the guys behind The Dray, who simply turned the name around) by adding room for the same number in its fire/space-heated front "yard", where not only do they grow hops, but also serve hoppy Northwest IPAs that go surprisingly well with their line-up of Mexi-eats.
 
Fremont
When pouring from a selection of 64 taps and 300 bottles, it's possible to cover everything from obscure Belgians (their specialty) to tiny cask pours of local IPAs. The food kicks ass, and it's at its best on the special pairing menus they do for tasting nights, when brewers come through to shoot the shit about their beers and answer questions while you drink.
Greenwood
This former parking lot nails the most important feature of a beer garden: a sweet mural of intoxicated walruses (walrusi?). But if you get bored of that, try out a game of 'Washers' (think cornhole with smaller pieces). It's the perfect way to waste away the ever -- accompanied by the tap list split between Naked City's own delicious brews and other top craft beers.
 
West Seattle
The Beer Junction is actually a beer store in West Seattle with 37 taps (organized by style: "odd and delicious" or "on the dark side") from which they will fill your glass. There are seats here, but they're rarely in use. Why sit when you can walk around and browse the 1,300 bottles that are on display in the fridges that line the hallway of the store?
Sign up here for our daily Seattle email and be the first to get all the food/drink/fun in town.
The worst part about Naomi Tomky's job was definitely not checking in on all these bars. Find her beer-fueled exploits on Twitter @Gastrognome and Instagram @the_gastrognome.