Nowadays, it seems like every bar -- with the exception of Seattle's most ardent dives -- has a fairly sophisticated cocktail program. This makes picking the very best of them (instead of the ones that simply want to charge you $12 for a gin & tonic) an extremely difficult decision. But not an impossible one… unless you've had one too many of said gin & tonics, which we didn't. We swear.
Capitol Hill
Nine blocks from the original Sun spot, this (mostly) hand-built 65-seater's serving its house-distilled hooch (two gins, two rums, a vodka, plus an incredibly popular aged eggnog at Christmas) in seasonal handcrafted cocktails like the Spring Buck, with vodka, fresh lemon juice, and a rotating seasonal shrub that's topped with ginger beer and, despite its name, actually costs 11 bucks.
Belltown
This dark, intimate destination is a go-to for serious drinkers thanks to creative concoctions like the rum/Campari/pineapple Jungle Bird, or the rum-based Gunpowder Punch, which also features gin, citrus, turbinado sugar, "old world spices," and actual gunpowder. Seriously.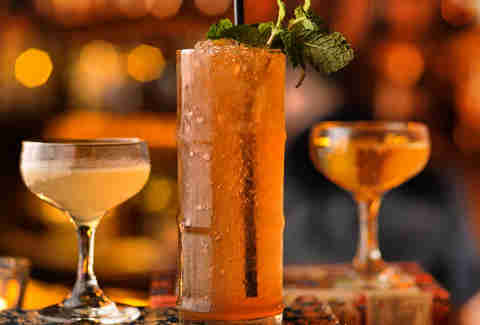 Capitol Hill
Inspired by '50s-era Cuban drinking rooms, Rumba's the second spot named after a dance -- it was opened by the dude behind nearby Tango. He's filled the former Goods space with nautical touches like vintage sea charts and a giant swordfish, and loaded it with what, at over 250 bottles, is the largest selection of rum on the West Coast.
Capitol Hill
One of the best cocktail/whiskey bars in America, this Cap Hill joint offers 1) the largest selection of American whiskey in the world, 2) a 94-page spirits menu, and 3) space-age devices like centrifuges with which to make cocktails with. But all of that is overshadowed by its apothecary-style space, where every piece of wood (and there's LOTS of it) is stained with Angostura bitters.
Capitol Hill
This coffee shop/sushi restaurant/speakeasy is run by a guy who's presided over the Washington State Bartenders Guild, and served as vice president of the Washington Distillers Guild, so it's got a lot to live up to cocktail-wise. And it does, namely by making everything it can from "scratch" (they hand-squeeze juice when you order), or with dozens of house-made ingredients ranging from bitters to tinctures, syrups, and infusions.
Belltown
Opened by the same crew behind Pintxo, this 49-seater is serving up expertly crafted cocktails in a vintage-inspired dark-hued space that's sneakily located in a pseudo-residential establishment that long ago housed an art co-op/kind of illegal drinking locale called the McLeod Residence. It's accessed via a street-side stairway that's marked only by extremely subtle signs, which you won't be giving off after a few of their cocktails.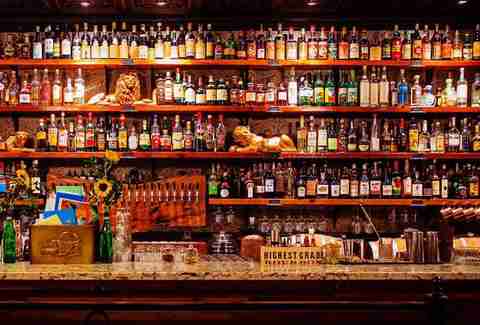 Capitol Hill
This recent addition to Broadway's bar scene boasts a smart and mature drink menu centered around Italian amari: aperitifs, digestifs, and fernets, etc., and a spectacular space in which to enjoy them, with a dark tin ceiling, a beautiful chandelier, and an oversized patio with a retractable roof that might be one of Seattle's best outdoor drinking spots.
Belltown
The secret's been out on this speakeasy-style bar in a Belltown alley for the better part of a decade. It makes some of the best cocktails in the city (like the bourbon/fig & maple syrup/lemon juice Death Star), all in a tiny, two-level space with a tin ceiling, and, surprise… an actual bathtub in the middle of the floor.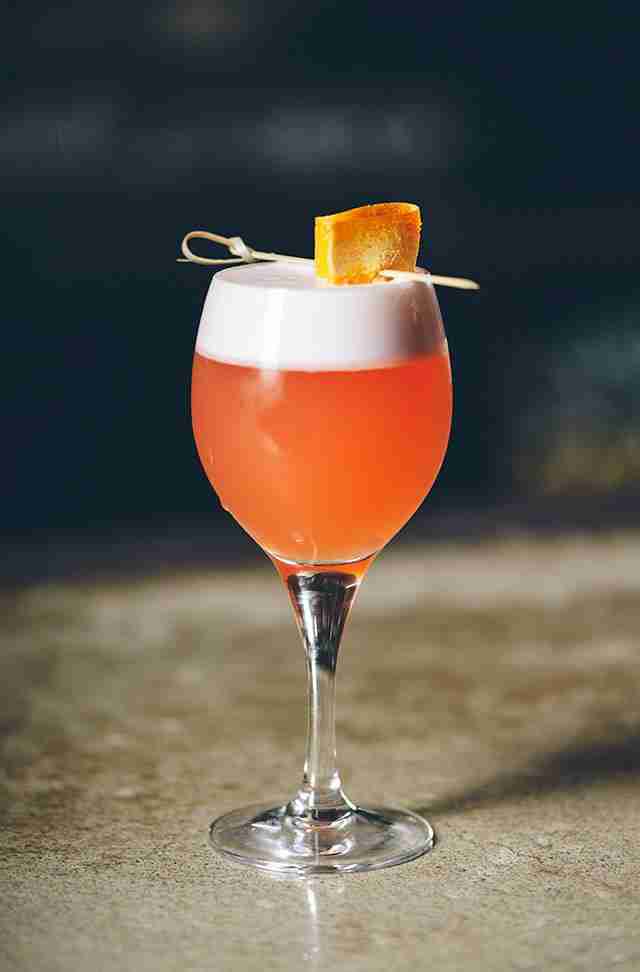 Pike Place Market
This dim boozer below the Pike Place Market may have earned its fame under the watchful eye of Murray Stenson and his revitalization of the Last Word cocktail, but in the years since Stenson departed, the quality has been kept up and the lines kept down -- which is the perfect balance.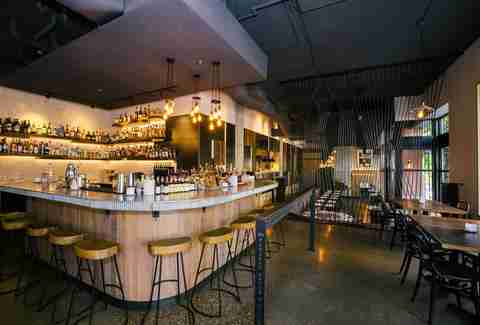 Capitol Hill
Opened last summer, Seattle's first kaiseki-style Japanese restaurant serves the kind of visually stunning, delicate, and technical dishes that don't usually make it out of Japan, and pairs them all with an equally strong lineup of cocktails (the Ginakatonic #3 with CopperWorks gin, Bradley's Kina Tonic, a rhubarb shrub, and Scrappy's lime bitters) crafted by the award-winning Nik Virrey.
Pioneer Square
Shopping 'til you drop is probably not a real thing, and if it were, it'd be every man's worst nightmare... unless said shopping took place in a haberdashery like E. Smith Mercantile, and the "drop" involves its craft cocktails, which are made with rare and unusual liquors in the tiny 14-seat bar that's opened in back.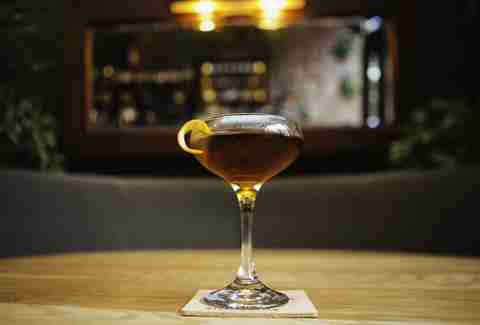 Ballard
A stunning apothecary-style spot from a crew whose past credits include places like King's Hardware, Rudy's, and Ace Hotel, Percy's is serving up a sophisticated selection of eats (confit chicken leg with slow-roasted carrots, wilted pea vines, and sweet corn purée), and drinks that, as the parsley, sage, rosemary, and thyme-infused gin-based Garfunkel demonstrates, are practically works of... Art.
Sign up here for our daily Seattle email and be the first to get all the food/drink/fun in town.