December 21st is going to be the longest night of the year, and it's also going to be the Best Night of Your Life. Because even an OK night should start with a sweet happy hour, we've picked the seven best places to boozily start the greatest evening ever while scoring deals on everything from oyster rolls to the city's best pho.
Check out the picks below, and make sure to fully map out a perfect evening with our itinerary builder.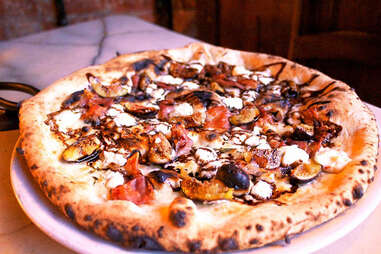 Via Tribunali
Multiple locations
Every day from 4-6p, 10 bucks gets you a drink and a pie (marinara, margherita, or salame), or if you've got a date, $20 will get you a charcuterie plate, two drinks, a pizza, and a second date if you're lucky. Though, if you're really lucky it'll get you... um, probably still just a second date. What kind of girl do you think she is?!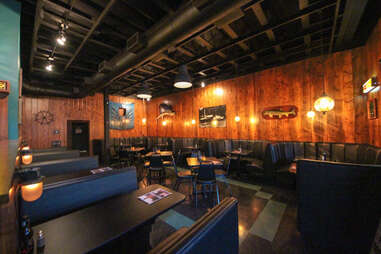 Bait Shop
North Capitol Hill
This North Broadway boozer's presumably called Bait Shop because you'll end up hooked on its daily happy hour deals (a $2 Oly/Sprite Bait Shop Shandy, $3 Pacific cod tacos, etc.). Or just, you know, because of the nautical motif or whatever.
Pintxo
Belltown
The sweet Medjool dates stuffed w/ goat cheese & wrapped in bacon, beef & pork meatballs in tomato salsa, and other Barcalona-repping snacks go for as little as three bucks during happy hour at this Tapas joint, and, if the weather's not too... um, Messi, they'll even serve 'em on their unexpectedly sweet deck overlooking the alley out back.
Cure
Capitol Hill
This Cal Anderson-adjacent eatery doesn't do warm eats at any hour, but they are happy to ply you with five dollar charcuterie plates, and mortadella/ cheese/ mustard/ mayo "Mini Sandwiches" everyday from 4-6p.

Westward
Lake Union
The best thing about charmingly quirky Westward, is probably the beautiful... uh, Southward(!)-facing views over Lake Union. But its generously sized happy hour eats (oyster rolls, lamb burgers, smoked manila clam plates, etc.) are a close second.
Ba Bar
Central District
There are approximately (2x + 3y / 3356 X 789) + infinity places to get pho in Seattle, but the pro move is hitting this Cap Hill boozer between 3-6p when seven bucks gets you what might be The Town's best: Painted Hills Farm brisket, London broil & noodles in a can't-miss broth... and when a handful of their signature 'tails are just $6.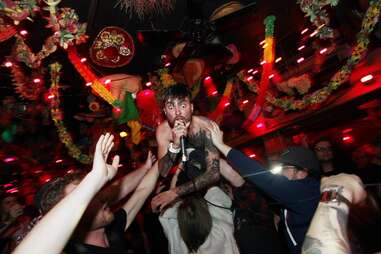 Cha Cha Lounge
Capitol Hill
Mysteriously, this South-of-the-Border boozer's House Special Margarita wasn't to be found on Thrillilst's search for Seattle's best examples of said cocktail, aka the Great Margarita Mystery, but it is on their daily happy hour menu, along with things like mini quesadillas and $2.50 tacos that're surprisingly Hardy, Boys.