Ahhh, the holidays. They are a time for gathering together with loving friends and extended family, spreading joy, and warmly reflecting on all of life's blessings. Or going to the bar instead. Luckily Seattle has no shortage of places to cozy up in and spread some merriment. Which we all undoubtedly need after the year we've been though.
Recommended Video
'Wild n' Out's' Justina Valentina Rips Shots and Shows Off Her Freestyling Skills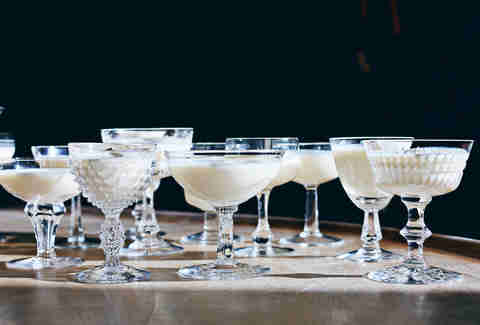 Capitol Hill
Both locations -- the original cocktail bar on Summit, and the newer distillery nine blocks away -- are amazing booze destinations. But come Christmas time, all of said amazingness is eclipsed by the excitement generated by seasonal, aged eggnog, which is available for a limited time during the holidays, and has quickly become a Seattle tradition. This year you can only get it on Christmas Eve and Christmas Day.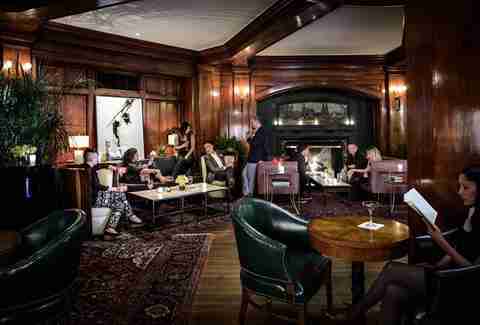 First Hill
This living room of a bar (it's filled with Honduran mahogany woodwork, leather wingback chairs, etc.) somehow manages to feel even warmer during the holidays, thanks to elegant Christmas decor and a string of seasonal performances from carolers, jazz singers, and more.
Greenwood
How could going to a vaguely nautically themed bar that never takes its Christmas lights down, starts serving at 6am, and hosts morning bingo/regular karaoke not be a good idea during the holidays? Sorry, we've been drinking the hot buttered rums since 6am, was that question rhetorical?
Downtown
This bar/eatery on Post Alley is consistently warm and inviting, but gets even more so when the tasteful holiday decorations (think poinsettias and evergreens) are put up. Eventually the temperature outside goes down and steams over the windows which shuts the subterranean spot off from the bustling Pike Place Market above. It's an especially wise choice for those looking for a romantic place to eat on Christmas Day, when IB'll be serving a three-course prix fixe featuring things like butternut squash soup, an herb-crusted rack of lamb, and a chocolate-hazelnut torte.
Downtown
This legendary Seattle bar on the stairs below Pike Place Market made our list for one reason: Its world-renowned hot buttered rum, which is made using a 25-year-old recipe, features a rich blend of butter and ice cream with just the right amount of sugar and spices, and is basically Christmas in a cup.
Downtown
This boisterous pub between First Ave and Post Alley always makes a big deal of holidays -- St. Patrick's Day, Cinco de Mayo, any excuse for celebratory imbibing, actually -- and Christmas is no exception. The place is covered in holiday decorations, it's a destination for people on Santa-themed pub crawls, and the atmosphere is always... well, merry, making it the perfect escape from family dinners.
Downtown
The stately two-story lobby of this hotel takes on an almost magical quality during the holidays thanks to stunning Christmas decorations that typically include a towering tree right outside the lobby bar. It's there you can post up in a leather lounge chair, drink something from its Washington-heavy beer/wine/cider menu, and hopefully forget about all the shopping you probably have to do on 5th Ave outside.
Belltown
Home to a female Seattle bartender you need to know, the Double R is one of The Town's more ambitious cocktails spots. That extends to the holidays, when they host a class called Holiday Drinks That Don't Suck, and create a cocktail Advent Calendar, introducing a new beverage every day, including one this year called the Yippie Ki Yay Motherf****r!, which is exactly what you'll say when you taste how good it is.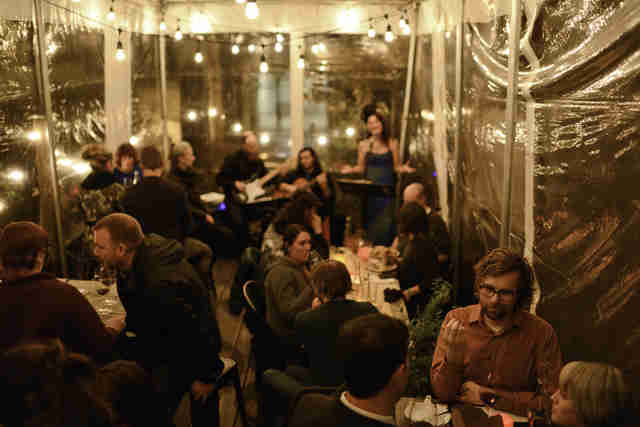 Madrona
This charming winery in a converted home is no stranger to best lists -- it's one of Seattle's best wine bars, and has one of the city's best patios -- and it continues in that tradition because drinking here in December feels like going over to a friend's house for the holidays (only with better a better wine selection/food). But mostly because of its spicy mulled wine, which is made from the owner's personal recipe, and a favorite with regulars once the weather gets cold.
Sign up here for our daily Seattle email and be the first to get all the food/drink/fun in town.