The best part about Washington being wine country? Duh, wine. We've already told you where to drink for every occasion, but we didn't actually include the best place to drink wine on that list, because pretty much every place in Seattle has some solid vino. Instead, we've made the complete list here, with everything from grandiose spaces boasting lists longer than a punchline on Frasier, to hidden gems offering personal recommendations from well-curated lists.
Recommended Video
The Best (and the Rest): Best Easy Ramen Hacks and Winter Beers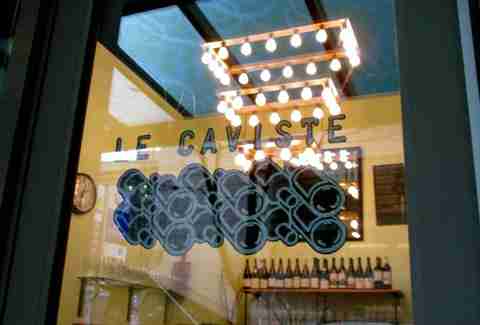 Downtown
Don't misinterpret the all-in-French chalkboard menus as snobbiness, but rather, an invitation to get friendly with the guy behind the bar. He'll help you pick out the perfect rosé to toast to the sun, or the exact cellar-temp Burgundy to brood over in the darkness.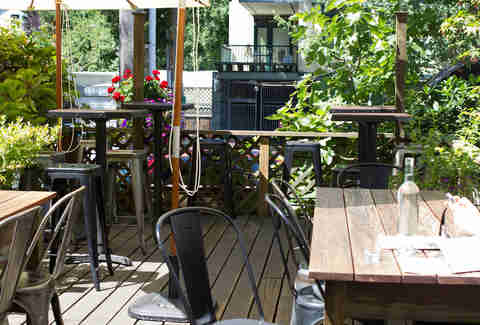 Madrona
The name is literal, as in this is an old house that's stuffed with bottles -- and bottle drinkers -- alike. The remodeled living room is the store, but deeper in, the dining room offers a sweet place to sit and sip (as does the porch, on a nice day). Choose from bottles, by-the-glass options, and even wine on tap.
Fremont
Ever wondered where you might sit and get some work done while drinking wine all day? This combination coffee shop-and-wine bar has everything you need and more -- including eclectic and perfectly Instagrammable snacks like sardines on toast. Seriously, we totally Instagrammed 'em.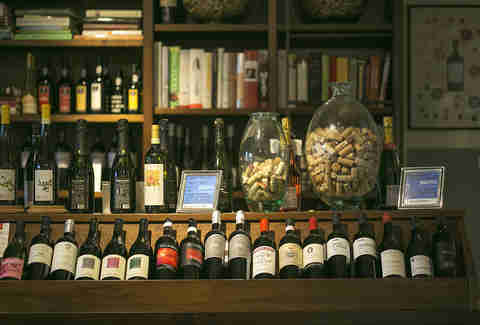 Phinney Ridge
As the name implies, this hilltop shop is designed for picking up snacks and supplies. What is more subtly disguised is that it's also a wine shop with indoor and outdoor seating, a list by the glass or bottle, and a tiny menu of cheeses and small plates to go with it.
Capitol Hill
You never know what you're going to get at this tiny alcove inside Melrose Market, where each day the small batch, family-owned winery up serves glasses and bottles at the bar, but you can be damn sure they're gonna be pretty great.

Capitol Hill
Just like Lower Bar Ferdinand, but newer (in the trendy Chophouse Row development), and with wine-friendly food being prepared from the wood-fired oven and smoker. Cured meats, pickled vegetables, bread, and pizza spark a romance with the daily selections of wine.
Ballard
There aren't many times when sitting in a tiny hallway with no windows seems appealing, but when Renee Erickson's helming the food, you don't want to miss out. The wine list is small and all Italian, and you might not have heard of any of them, but listen to the staff and drink them with seafood, and you won't care what happens outside.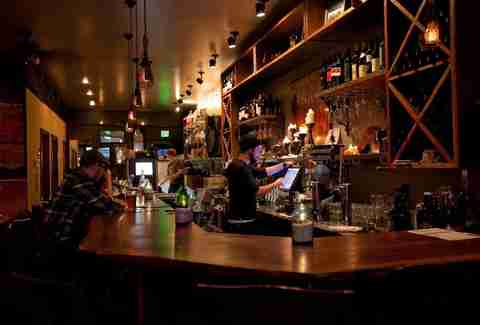 West Seattle
All of your favorite things about your favorite beer bar (laid back, relaxed, a constantly rotating selection of quality beverages) can also finally be found in a wine bar. Probably because they do both here (plus cider and cocktails using both beer and wine), but this is one of the few beer bars that puts equal thought and care into the grape program.
Georgetown
Local wine lovers used to trek to Walla Walla for a taste of Charles Smith's various wines, but now he's bringing his winemaking to Seattle -- and opening up the facility to everyone. With a big space and a bigger view, it offers a pretty background for drinking his gorgeous wines.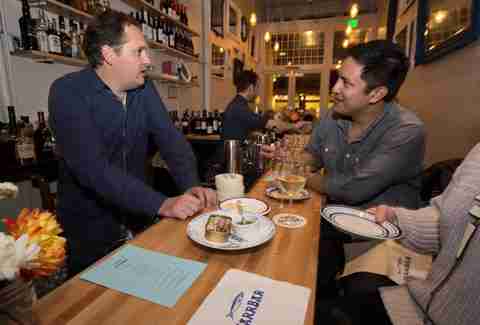 Pike Place Market
It may look like a closet, but don't be fooled. This is the Spanish-style tapas bar opened by Bryan Jarr (previously of Madison Park Conservatory). Like the space, the menu is small, featuring jarred and tinned seafood, but the wine list reads (and tastes) like a love letter to the Iberian Peninsula.

Sign up here for our daily Seattle email and be the first to get all the food/drink/fun in town.

Naomi Tomky is a freelance food writer in Seattle who never turns down a good glass of wine. Follow her on Twitter @Gastrognome and Instagram @the_gastrognome to see what's in her glass today.