The standard brewery has the capacity to brew hundreds of barrels, a large marketing budget, and, to be honest, a pretty generic product. Luckily for you, Standard Brewing doesn't have any of those things -- though if the Vito's vet running this Central District suds-maker is honest, he probably wouldn't complain about the first two.

The tasting room at this nano-sized brewery is just barely big enough to hold a few Bob Ross-inspired landscapes by the owner's grandmother! Oh, and about nine or 10 customers

It may be more comfortable out on the patio... slash entryway... slash parking lot

Inside, SB makes beer like you win Donkey Kong: one barrel at a time

The result is a collection of powerful, hop-heavy inebriants -- including at least three IPAs -- all stored in this hand-built kegerator/bar top

Their standard pour is a pint, but, luckily for you, stronger brews come in a fancy glass you likely won't complain about.
Recommended Video
Thrillist Sips: Boro Brew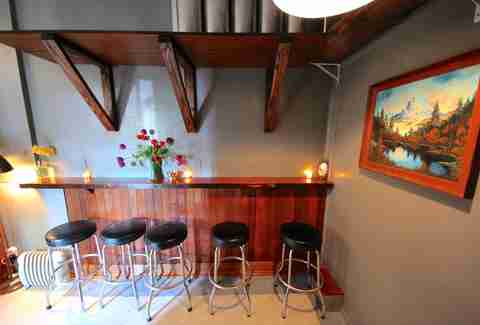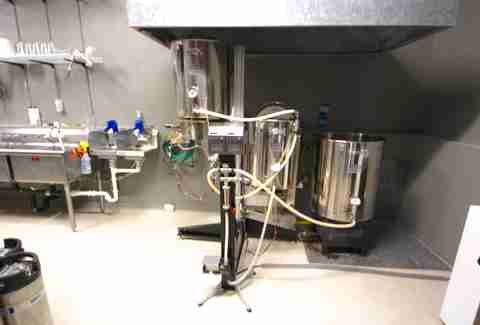 Previous Venue
Next Venue
Venue Description
1. Standard Brewing
2504 S Jackson St, Suite C, Seattle, WA 98144
The standard brewery is everything but standard, making up for its nano-size by brewing some bodacious beers like their recent creation, the refreshing Tepache made of sugar, pineapple, cinnamon and clove.