If it wasn't for Moscow Mules, most Soviet citizens wouldn't have had anything to eat without waiting in bread lines people probably wouldn't know that ginger beer is a thing that goes in cocktails... so many different cocktails, in fact, that we decided to hit Rachel's Ginger Beer's new Flagship shop/ bar in Post Alley for some sweet concoctions made using their signature carbonated beverage that're both awesome, and not to be mistaken for food circa Russia in 1983.
Recommended Video
These Donuts Are the Pride of Hawaii
RGB comes in six "special" flavors: Orange Beet, Hibiscus Blood Orange, Apricot, White Peach, and, the kind most likely to hit .257 with 26 homers in his rookie year, then quickly develop a debilitating coke habit... Strawberry.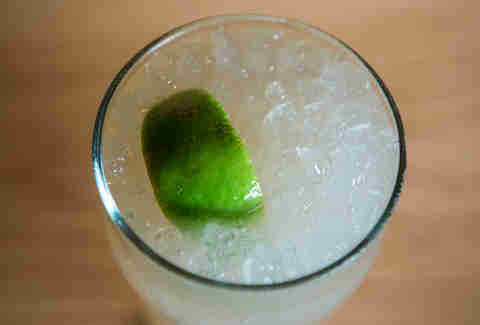 They use the aforementioned flavors to make a shton of "mules" (really just a slightly antiquated word for mixed drinks), like the Montana -- it's basically a Moscow Mule with whiskey instead of vodka, and is named for the bar RGB's owner runs in... waitforit... Montana! Actually, it's in Seattle's Capitol Hill neighborhood, but we like messing with you.
The Strawberry Frozen Mule is an iced-out slushie made with real fruit and vodka, even though it'd probably be better with tequila... or even a line or two before it goes up to bat.
The El Diablo does have tequila in it, and crème de cassis, which gives it a vivid red color despite being made with blackcurrants.
On the left is a gin-/ Aperol-based Porch Swing... with a pink straw!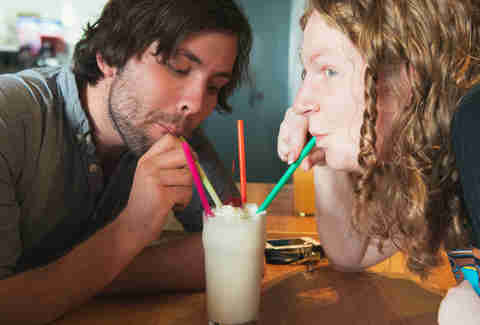 This take on a Dark & Stormy combines traditional rum with the one thing besides booze and ginger beer that they sell -- ice cream. It's so good that you could probably drink 151 of 'em.
Here's visual proof that when you serve a bunch of badass not-Moscow Mules to people, what's left is the same thing the average Soviet had to eat in the '80s: nothing.