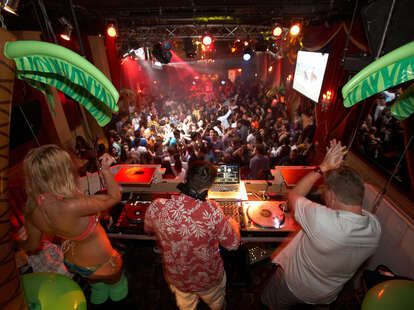 When the sun sets on December 21st (probably sometime right after lunch), it'll officially be the longest night of the year... and the Best Night of Your Life. Why? Because you'll be spending it enjoying the best nightlife the city has to offer, thanks to our awesome recommendations, which naturally include the city's best clubs.
Check out the picks below, and make sure to map out the perfect evening with our itinerary builder.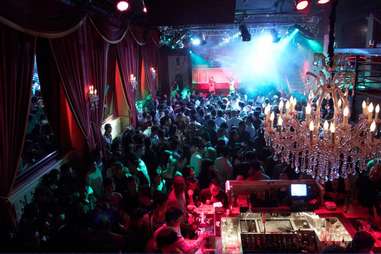 Trinity Nightclub
Pioneer Square
Ask anyone around "The Town" about clubs, and (for better or worse) they're gonna tell you about this Seattle classic. The pro-move at this bi-level, multi-room party spot in Pioneer Square is to offer every girl in the place a drink during their 9-10p "Awesome Hour" on Friday and Saturday nights. Why? 'Cause there's no cover, drinks are only a buck, and not spending a fortune buying girls drinks is... well, you know.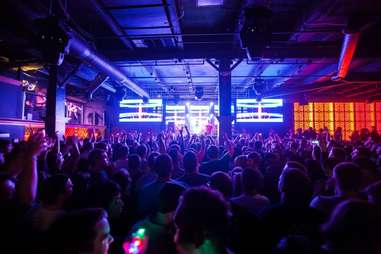 Foundation Nightclub
Belltown
On school nights (well, Wednesdays), they let the college kids who flock to this place wear shorts and athletic gear, and play some of the city's sweetest EDM, but on weekends, this Western Ave watering hole (with three bars, two VIP areas, etc.) doesn't let the people who flock to this place wear shorts and athletic gear... and still plays some of the city's sweetest EDM.
Re-bar
Downtown
This bar and dance club hosts some of the craziest comedy in Seattle. Go for the jokes, stay for the party. Just make sure to check the calendar before you do, 'cause instead of something funny, they could be doing anything from burlesque, to a drag queen production of Friday the 13th, to a DJ playing tribal music... aka something funny.

Suite Lounge
Bellevue
The SL's in the Bellevue Hyatt, but the scene is more like Vegas: businessmen, chicks looking for businessmen, and your $500+ bottles of Champagne for businessmen to buy for chicks looking for businessmen to buy $500+ bottles of Champagne for them.

Aston Manor
SODO
Score the constantly changing password to the speakeasy out front on the website, then hit the massive club in back through a door hidden in a bookshelf, where even if they weren't throwing some of Seattle sweetest parties, they'd still have burlesque dancers in a rose petal bathtub. Seriously.
Q Nightclub
Capitol Hill
This state-of-the-art, 12,500sqft multi-level lounge is the kind of place you see in rap videos, and that your teenage-self probably assumed all nightclubs looked like: it's got two bars (a massive round-ish main one, and a cozy all-bourbon one by the DJ booth), unisex bathrooms, an all-red mezzanine, etc., and was designed by the crew who did Apple's cube store in NYC.

The Last Supper Club
Pioneer Square
So it's not enough that this place has three levels, four bars, and a bunch of private party rooms? Or that they've been one of Seattle's sweetest night spots for almost 15 years? Or that their gallery hosts a shton of local art shows? Fine, then they've also got one of The Town's best food carts, East Coast Eats, where you can score Seattle Dogs, pizza, BBQ sandwiches, etc.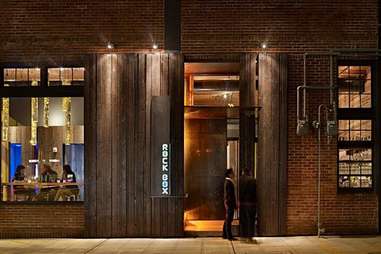 Rock Box
Capitol Hill
Opened by -- you guessed it! -- a dentist-and-wife team, this former customer service call center-turned-lounge has 12 private technicolor-walled karaoke spaces, and a neon-lit industrial eat/drink area that boasts a bar built with beams of reclaimed from the warehouse at Pier 48, where Nirvana played one of their last shows, and which was demolished ahead of the viaduct replacement to enable the WSDOT to... oh, Nevermind.