Getting older can actually be a good thing: you can say whatever you like, eat dinner at 4:30pm, and... um, that's about it really. But if you're old AND a bar, you could also make our list of Seattle's oldest bars, just like these eight spots, where instead of making a bad decision, you'll be taking a journey through the 206's booze-soaked history...
Recommended Video
Why You Should Think Twice Before Drinking Airplane Coffee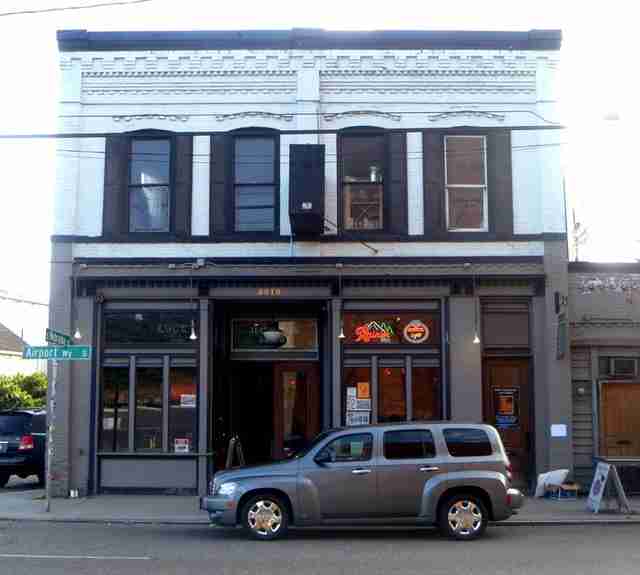 Opened: 1888
Georgetown
Pre-prohibition, the Jules Maes in Georgetown was serving up that good ol' firewater. Today, this grungy old bar at the corner of Airport Way and Nebraska serves up stiff drinks, Tiger Wings, and frequently hosts live music. If you're on the hungry side, Jules Maes' menu touts all kinds of dishes you might not expect to find in such a bar, like rabbit-stuffed ravioli, pork wings, and much more.
Fun fact: In its early days, the clientele here consisted largely of mariners and lumberjacks.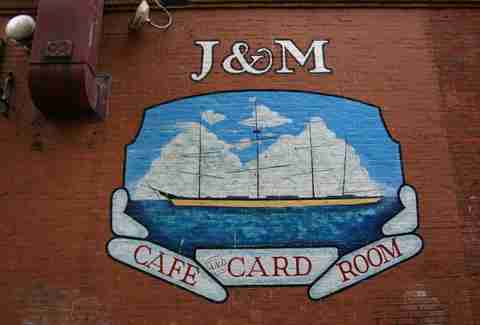 Opened: 1889
Pioneer Square
The J&M has outlasted pretty much everything in its whopping 126 years. Located just off 1st in historic Pioneer Square, this place hosts live music, game screenings, and a happy hour that sees half off all drafts. Raise your glass to the many men who have filled your seat before you and make yourself at home.
Fun fact: In it's history the J&M has served as a Gold Rush flophouse, a Prohibition speakeasy, and an illegal brothel.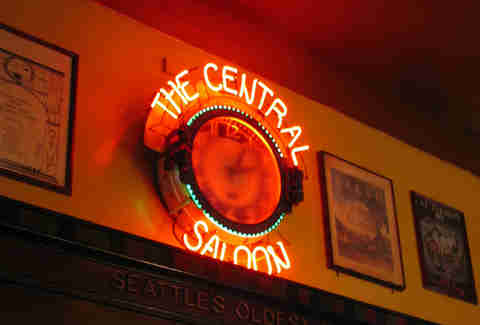 Opened: 1892
Pioneer Square
Yet another bar that pre-dates Prohibition: The Central Saloon in Pioneer Square. A lot about the neighborhood has changed in the days of this old watering hole, yet this place has stood amidst the chaos of the city.
Fun fact: In 1992, The Central Saloon celebrated its 100th year of business and state Governor Booth Gardner even declared the fateful day in April "The Central Day" in the state of Washington.
Opened: 1929
Belltown
Since 1929, The 5 Point Cafe has been dishing up breakfast around the clock. Very few 24/7 establishments remain in Seattle today (RIP Hurricane), and this occasionally rowdy hang just under the shadow of the Space Needle carries the torch with dive-y excellence.
Fun fact:  The 5 Point Cafe is the longest family-run eatery in Seattle.
Opened: 1930
Queen Anne
A year after The 5 Point opened, entrepreneur Dick Smith also opened The Mecca. Step into this place today and you'll immediately appreciate the old time-y charm it has retained, along with its loyal clientele. Much like The 5 Point, the full menu here is served around the clock. Hello 8pm pancakes!
Fun fact: When jealous neighbors got their license taken away in the '30s, one corrupt member of the State Liquor Board offered to "fix-up" the Mecca's alcohol license for a thousand dollars.
Opened: 1934
U-District
Home to beat poets back in the day, the Blue Moon's the first and oldest bar in the U-District. By state law, the bar had to be at least one mile away from the UW, locating it precisely where it is, just off the freeway. Crack into some peanuts and throw them on the floor and enjoy a cold one with some of the coolest ghosts in town.
Fun fact: In the late '80s, the Blue Moon was nearly demolished. Lucky for us, it stands today!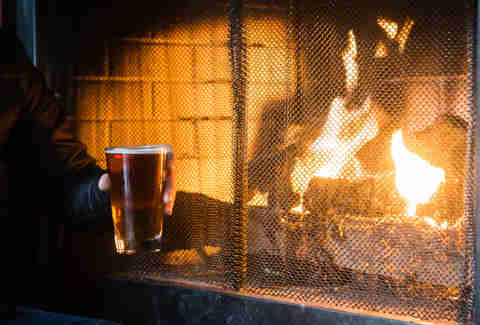 Opened: 1934
Ravenna
Planting its roots in Ravenna far before the era of parking lots, this large, yet cozy UW bar not too far from the U-Village has seen its fair share of rowdy scholars getting down on a Saturday night. Decked out with two fireplaces, an outdoor smoking area/patio (remember when you could do that inside?) and more Husky regalia than one could possibly imagine, the Duchess has been home to a good time since at least 1934.
Fun fact: The building the Duchess inhabits was built in 1926.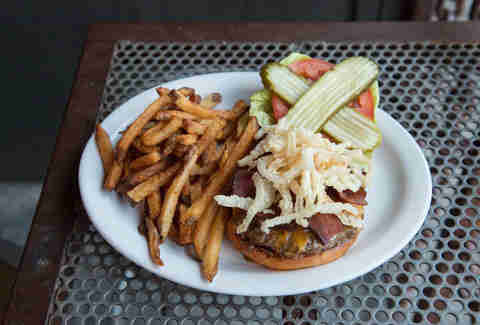 Opened: 1936
Ballard
In 1936 the space that is now called The Tin Hat opened up for business -- then under the name of the 65th St Tavern. Nowadays, the delightfully dive-y bar serves cheap tacos every Tuesday and also hosts daily specials on things like spaghetti and happy hour microbrews.
Fun fact: Its bathroom has a salacious surprise for you.
Sign up here for our daily Seattle email and be the first to get all the food/drink/fun in town.