If working your way through all the best/most excellent things to do in the city is exhausting you, it's probably time for a caffeine jolt. Good thing Seattle is only a little famous for this one drink -- you might have heard of it: coffee. But the mega-chains that made a name for java here aren't the places brewing the best stuff today, the spots listed below are.
Recommended Video
Florida Keys Seafood Festival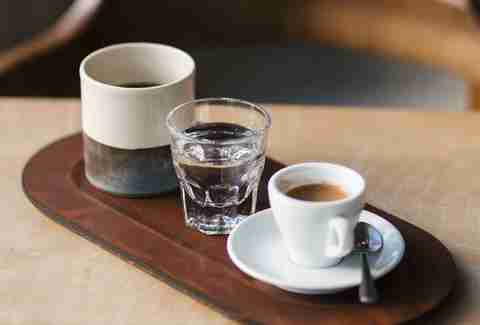 Pioneer Square
Blonde wood and big windows frame this trendy, open space in beautiful natural light. But even the just-twee-enough modern decor can't outshine the impeccably sourced beans roasted in-house here. Espresso is their strong suit, and the carefully pulled shots go perfectly with pastries from neighboring London Plane.
Pioneer Square
Once a homey chain, Cherry Street Coffee's latest offering evolved into an all-day cafe, starting with custom-brewed cups of Counter Culture -- meaning there's no condiment bar here, just let them know if you want sugar or cream, they'll pick the beans to match. The sprawling space features a view onto Occidental Park and plenty of seating including a laptop bar for plugging in and marble-top tables for chowing down on their avocado toast or Persian stews.
Seattle Center
More immersive coffee museum and shrine than simple cafe, this shop serves as the showroom for the Italian espresso machine company of the same name. The space displays coffee history while creating the coffee future through its rotating roaster program. Each month, a new roaster from around the world takes up residence, serving as a cafe-within-a-cafe. The experience brings in beans, techniques, and coffee knowledge from around the world. And the soundtrack isn't bad either -- it's located inside the studios of Seattle's world-renowned KEXP radio station.
Fremont
Once named by Food & Wine as the snobbiest coffee shop in the country, Milstead isn't bothered: One man's snobby is another's caring about where the beans are from and how they are roasted and brewed. Besides, it was also listed as one of the best in the country -- perhaps these things go hand-in-hand?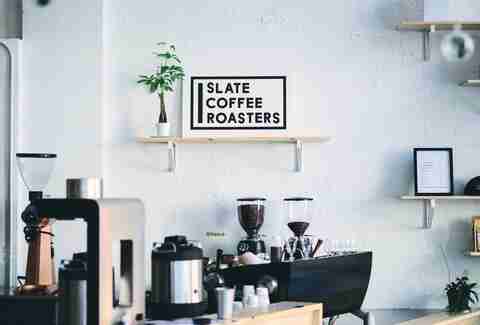 Ballard (& other locations) 
Bring your patience to Slate and you'll be rewarded with the perfect coffee for you. Knowledgeable baristas will ask you questions about your preferences until they can line you up with just the right cup -- or perhaps a tasting flight, if you're all about variety.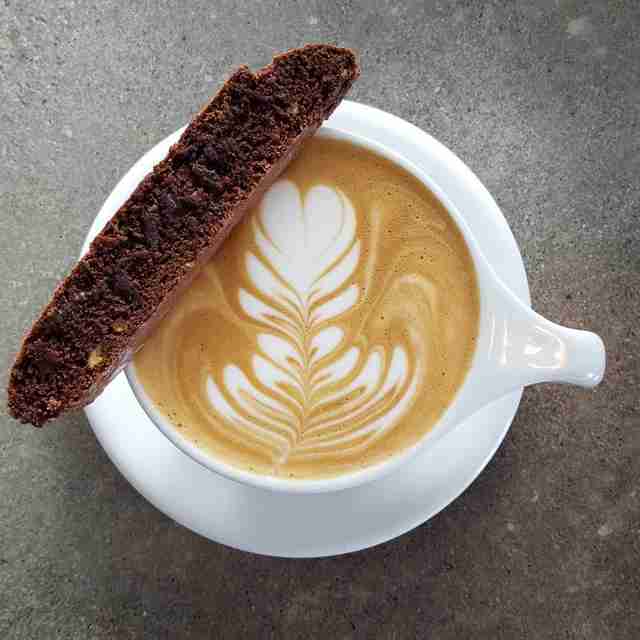 Greenwood
There's no Wi-Fi and no frills at this sparse but stunning Greenwood shop. The focus instead, as the name implies, is upon the people and preserves within. Specifically, the carefully gathered vendors and equipment -- Conduit coffee, Sea Wolf bread, a toddy cold-brew system -- pair with the house-made jams and marmalades for peaceful and pleasant cafe. It's the kind of place that encourages you to start the day with a conversation, not an internet connection.
Downtown
Send your tourists to the original Starbucks to snap a few photos, but if they want to see the forefront of today's coffee scene, send them here, just up the street. For those looking only for a quick pick-me-up, there's the usual coffee bar, but for those wanting to learn more, watch a variety of brewing methods, or have an in-depth discussion about beans, there's the other side -- the Slow Bar. Don't miss it.
Cap Hill (& other locations)
A modern update of the classic coffee shop, Broadcast delivers everything you need in a caffeine spot with style, smarts, and its own roasts -- plus other favorites. It's got big, clean, air-conditioned spaces with Wi-Fi (perfect for working alone or meeting up with groups) and staff who know what they're talking about when it comes to everything from pour-over to espresso.
Central District (& other locations)
Opened in 2007, it clocks in as one of the oldest of the hardcore coffee-nerd shops (also one of the least snobby), and that age shows in experience. Down-to-earth baristas understand every nuance of every bean and brewing method, and are happy to share that expertise with customers -- but they also read a customer well and know when to just hand over a cup of their best brew without much more than a smile.
Mt. Baker
The proof is in the bean at this brick-and-mortar location of the micro-roaster, which had been previously selling product wholesale and online only. As one might expect from the name (which translates to "what was to be demonstrated"), the attention to detail in selecting and roasting the coffee turns out some of the city's most delicious cups.
Sign up here for our daily Seattle email and be the first to get all the food/drink/fun in town.