10 things you didn't know about Rainier Beer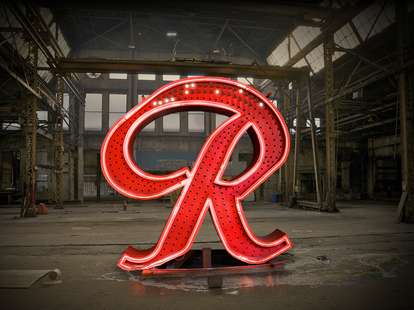 Rainier Beer
Rainier Beer
There're lots of things you know about Rainier Beer, like the fact its name (and the mountain's, obviously) comes from a Native American word that means "you will miss it when it's gone". OK, so that's not actually true, but these 10 astounding facts about Seattle's favorite formerly local beer totally are. Promise.
1. It wasn't started by a German immigrant in 1878
It was actually started in 1883 by the son of a German immigrant. Duh!
2. Rainier was the last major American brewery to use stubbies
Which you've obviously never heard of, 'cause no one uses the short, 11oz bottles anymore.
3. There's some debate about how it's pronounced
Walt Longmire apparently isn't the only one who -- whether in jest or out of affection -- calls it "Ran-YEAH", even though anyone who watched TV in the '80s knows that it's "Raaaaiiii… Niiiieeeerrrr… Beeeeeerrrr...".
4. Like Georgetown? Thank Rainier.
The "company town" incorporated in 1904 to safeguard the interests of the brewery. Oh, and they also elected the superintendent as mayor and fire chief, and doubled the number of taverns/bars in a year.
5. In 2004, a bear drank 36 cans of Rainier he found at a campsite
He ignored the cans of Busch also left by the campers, obviously.
6. Rainier's currently brewed in Irwindale, CA under license to Miller Brewing
Which means the closest "mountain" is the 4,193ft Mt. Baldy.
7. They didn't actually put the old "R" back on the old SoDo brewery space
They put on a new one that's lighter, and lit with modern LEDs on both sides. The original's still in the Museum of History & Industry.
8. Beer is currently produced in both old Rainier breweries
Thrillist fav Emerald City Beer Company got lots of pub when it opened in a (pretty small) portion of the aforementioned SoDo space, but Machine House Brewery's set up shop down in Georgetown, too.
9. Rainier's been to the top of Mount Everest…
The first American to summit the peak brought it with him in 1963.
10. … and to a galaxy far, far away
At least if this Flash Gordon-, Star Wars-inspired ad is correct, which it probably isn't, since it gets that whole "Rainier being founded in 1878" year thing wrong.