Opened in the old Jade Pagoda/Bako space by the lady behind Linda's, Kings, Oddfellows, etc., this North Broadway boozer's presumably called Bait Shop because you'll end up hooked on its tropical drinks! Or just, you know, because of the nautical motif or whatever. Said motif is repped by knotted wood, a giant marlin, framed fishing lures, and other things that make it feel like an old, but incredibly spacious & well-provisioned trawler. Despite not being a car, this bar somehow manages to have the most bitchin' hood in the 'hood. Don't worry. It's actually not a Philadelphia-themed bar. Made with a bunch of different rums & pineapple, the Zombie is so strong that it keeps AMC afloat 'til Mad Men comes back the limit is two per person. Yes, they do have Dark 'n Stormys and other cocktails available on tap. Obligatory morally casual lady photo. The most important woman at Bait Shop is actually the one pouring frozen cocktails like the rum/ pineapple juice/ coconut cream Painkiller. You may need that aforementioned painkiller after gorging yourself on next-level versions of lowbrow classics like triple-fried French fries, or a bag of pork rinds. For those trying to keep it healthy, the bar's offering a classic bait and switch -- you can have a salad, but it's got to be covered in a glorious pile of fried chicken.
Recommended Video
Pizza Acrobatics Is a Real Sport, and You're Going to Love Watching It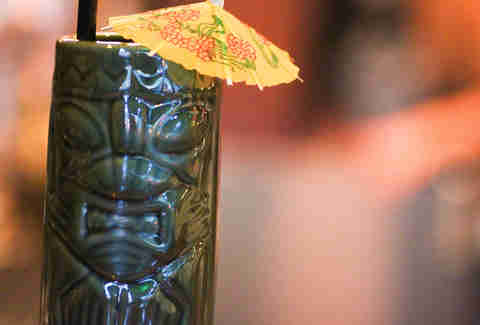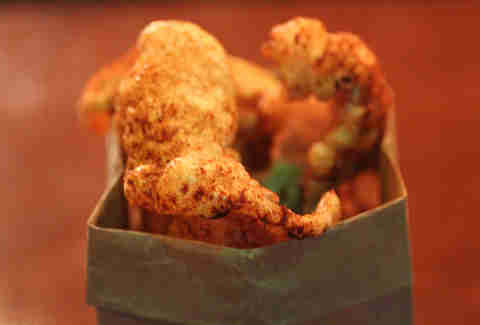 Previous Venue
Next Venue
Venue Description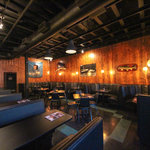 1. Bait Shop
606 Broadway E, Seattle, WA 98102
This Cap Hill dive is the north Broadway outpost of Linda Derschang's ever-growing booze empire, and is as direct as they come. Sidle up for a fish sandwich, fish & chips, or a fried chicken sandwich with a cold brew. A whole mess of other fried foods are also available, along with a number of inventive (and even frozen) cocktails.