Who cares what a certain lifestyle site that rhymes with "illest" says, Washington is clearly the best beer state in America. We had over 80 breweries open here within the last year alone! But it turns out that having so many sweet suds-makers poses a bit of a problem: how can you possibly know which local beers to drink? By reading our list of the 15 Washington beers you have to drink before you die, obviously...
IPA, 6.3%
This medium-bodied delight is a Northwest interpretation of the classic English style, served up by one of Seattle's most prolific/creative breweries, so if you're looking for a solid example of what is rapidly becoming the country's most popular kind of craft beer, this one's for you.
 
Robust porter, 5.9%
If the fact that this beer won gold at both the 2015 Washington Beer Awards and World Beer Championships doesn't impress you, the deep roast and yummy caramel flavors really should.
 
American amber ale, 5.5%
A SMASH (single malt, single hops) brew, this award-winning citra/red supports a mild nutty flavor with a pleasant citrus aroma. Top that all off with a crisp finish and you've got yourself a... sorry'boutthis!... SMASHingly good pint.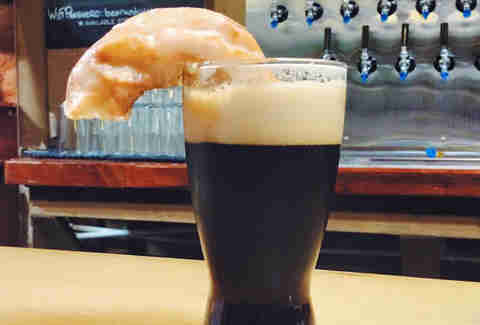 Coffee beer, 5.2%
There aren't many beers you would want to eat a donut with, but this chocolatey brown ale is the perfect match for any sweet treat you want to throw its way. This beer spends about 24 hours in contact with a premium Ethiopian Harrar roast, giving it that delectable coffee taste and aroma.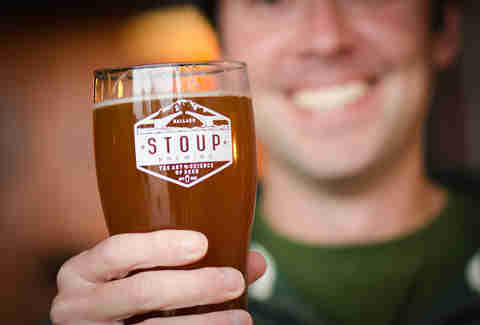 American-style strong pale ale, 5.9%
The folks over at Stoup Brewing like to call this one "sunshine in a glass," and they couldn't be more right. This light and citrusy brew has aromas of tropical fruit and goes down very easily.
 
Fruit beer, 5.2%
Made with real Northwest raspberries (no syrups here, bub!) this blonde ale has long notes of raspberry without all of the sweetness, most of which ferments out of the final product. Light and refreshing!
 
Pale ale, 5.4%
The well-loved Seattle brewery, Georgetown Brewing Company, brews this well-loved Seattle beer with a complex malt flavor, and crisp, hoppy finish that you can find... well, basically anywhere. Yes, it's that popular.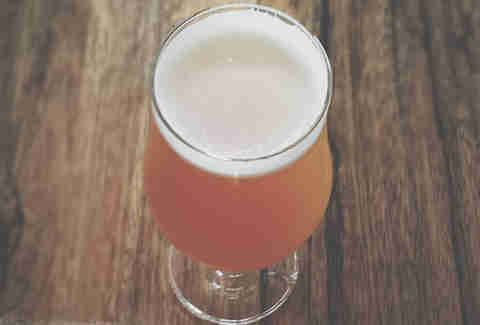 American pale ale, 5.2%
This newish brewery has quickly become a cult favorite (they have trouble keeping up with demand) thanks in no small part to this beautifully crafted and aromatic pale ale, every batch of which is made with a selection of hops, and may require a pilgrimage to their Interbay brewery if you want to find it.
Winter warmer, 8%
You'll think Christmas came early when you take a sip of this gorgeous, rich, and malty winter warmer. Brewed with a blend of fresh Northwest Chinook and Cascade hops, this strong brew will have you feeling jolly in no time.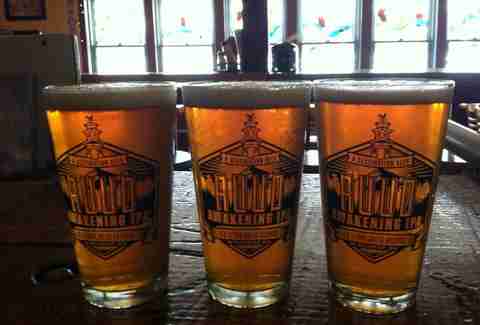 American IPA, 7.2%  
Big and bold with plenty of piney and floral Pacific Northwest notes, this beer is the signature brew of Old Schoolhouse Brewery located in Winthrop, which is a tiny community... um, somewhere in Washington, presumably.
 
American blonde ale, 4%  
This light beer is perfect for lounging on a patio while enjoying the beautiful and sunny summer weather. Subtle malt sweetness and mild hoppy flavors finish off this satisfying beverage.
 
Sour ale, 4.2%
This traditional German beer is made with unique ingredients like coriander and sea salt that give it a strangely satisfying, and savory finish, but that kind of creativity is hardly a surprise coming from the guys who gave us Gastropod.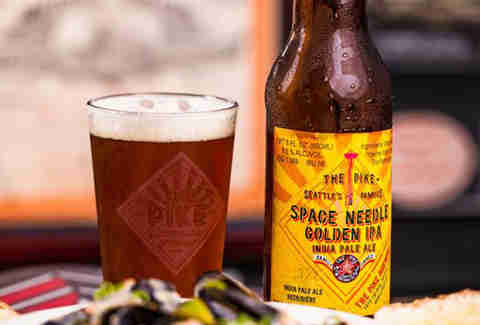 Golden IPA, 6.3%
We couldn't compile the best local beers without including this ode to the Seattle landmark that EVERYONE knows. This West Coast-style IPA, brewed with five varieties of Yakima Valley hops, won a contest back in 2012 seeking to find the beer most evocative of Northwest beer culture. It lives up to that honor.
 
European pale lager, 5%
Known as "liquid bread" in Germany because it is often served at breakfast, this style of beer is renowned for its easy-drinking and malty character. This one is definitely that, and has won numerous awards over the years, including most recently a bronze at the 2015 Washington Beer Awards.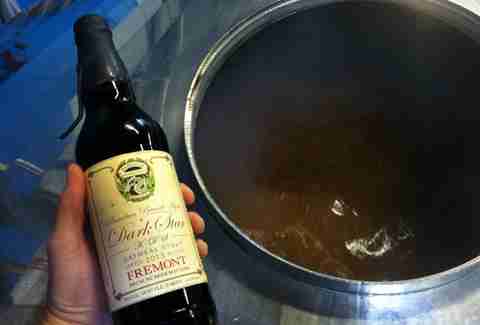 Oatmeal stout, 11%
Aged in 15-year-old single-use Kentucky bourbon barrels, this chocolatey beer from Seattle's best brewery is extremely limited but oh-so-tasty if you can get your hands on a bottle. But hey, at 11% ABV, you really only need one.
Sign up here for our daily Seattle email and be the first to get all the food/drink/fun in town.