Show Us Your Home Bar: Prime + Proper's Jonathan Shock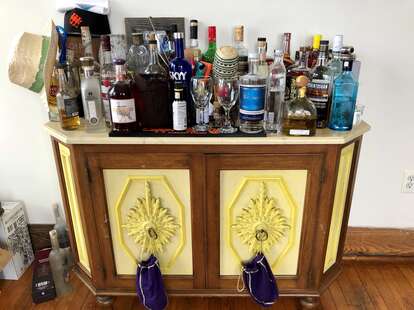 At Detroit's recently opened Prime + Proper, head bartender Jonathan Shock creates incredible, unique cocktails like the Foraged Fizz (truffle-infused gin, Pedro Ximénez sherry, hops, grapefruit and lemon juices, and egg white), but his instinct for innovation and hospitality don't stop at his place of work. At home, Shock is always ready to entertain, thanks to his well-stocked bar. "I try to keep a diverse back bar at home for hosting different people, different occasions, different moods, etc," he says. But that's not all that's on his back bar. Over the years, Shock has collected an impressive number of special bottles, curious knickknacks and awesome bar tools. Here, the Seattle expat by way of New Orleans who now makes his home in Detroit gives us a peek at his boozy treasures.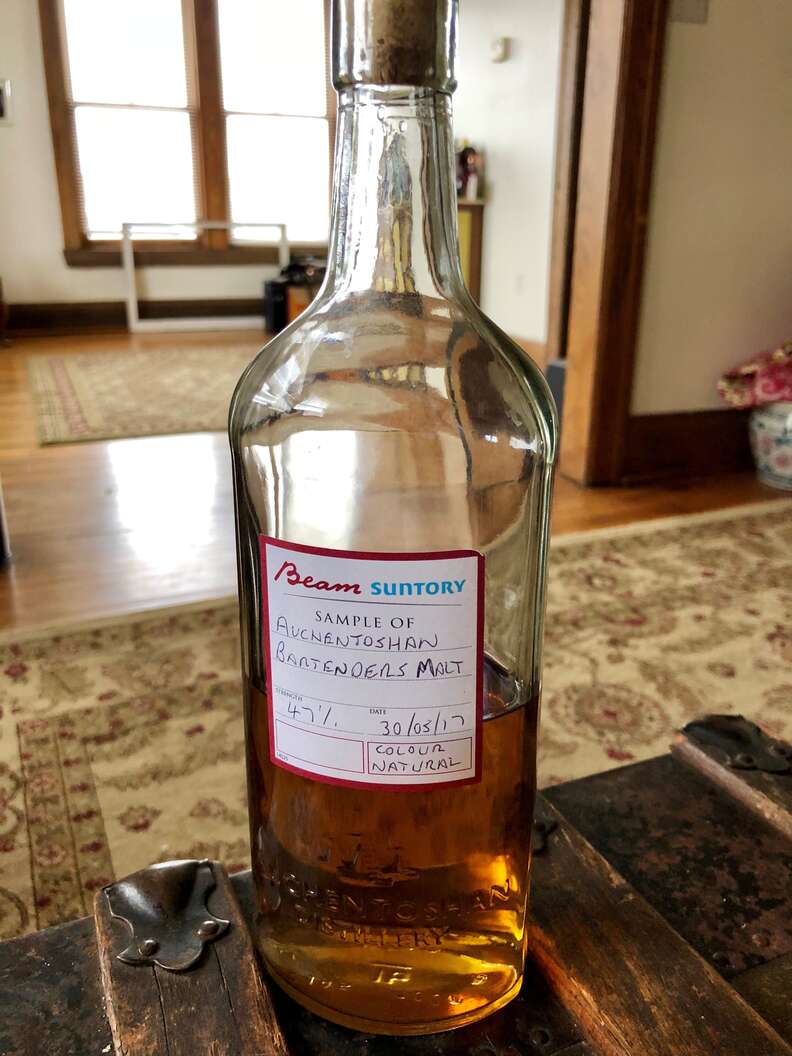 On his favorite bottles…
I love collecting "distillery only" bottles from various distilleries I've been to including Balvenie, Auchentoshan and Woodford. I have a bottle with my name etched into it. I was fortunate enough to be part of a group of bartenders who worked with Auchentoshan's master distiller to blend a Bartender's Malt—they sent us sample bottles during the process direct from the lab so we could taste and analyze the blend as it moved through the process toward finalization. I still have bottles with handwritten labels directly from master distiller Rachel Barrie. I will always cherish those bottles both for the juice inside as well as the memories and experiences those bottles represent.
On one particularly useful bottle of gin…
I have [an open] bottle of Aviation gin my friend had to pour on his windshield as he was driving up to visit because he ran out of antifreeze during the drive.
On his favorite knickknacks...
I love accruing knick knacks and branded trinkets from my travels and experiences. I keep coasters and matches from bars I've been to around the world. At one point I had a giant foam Taco Bell hat from my experience on Team Taco during San Antonio Cocktail Conference. I have beer koozies from Texas Tiki Week and Camp Runamok, a one-liter cobbler shaker with my initials on it, Mardi Gras beads with little plastic babies strung with them from Tales of the Cocktail, as well as badges from my work in the Cocktail Apprentice Program at Tales and the San Antonio Cocktail Conference.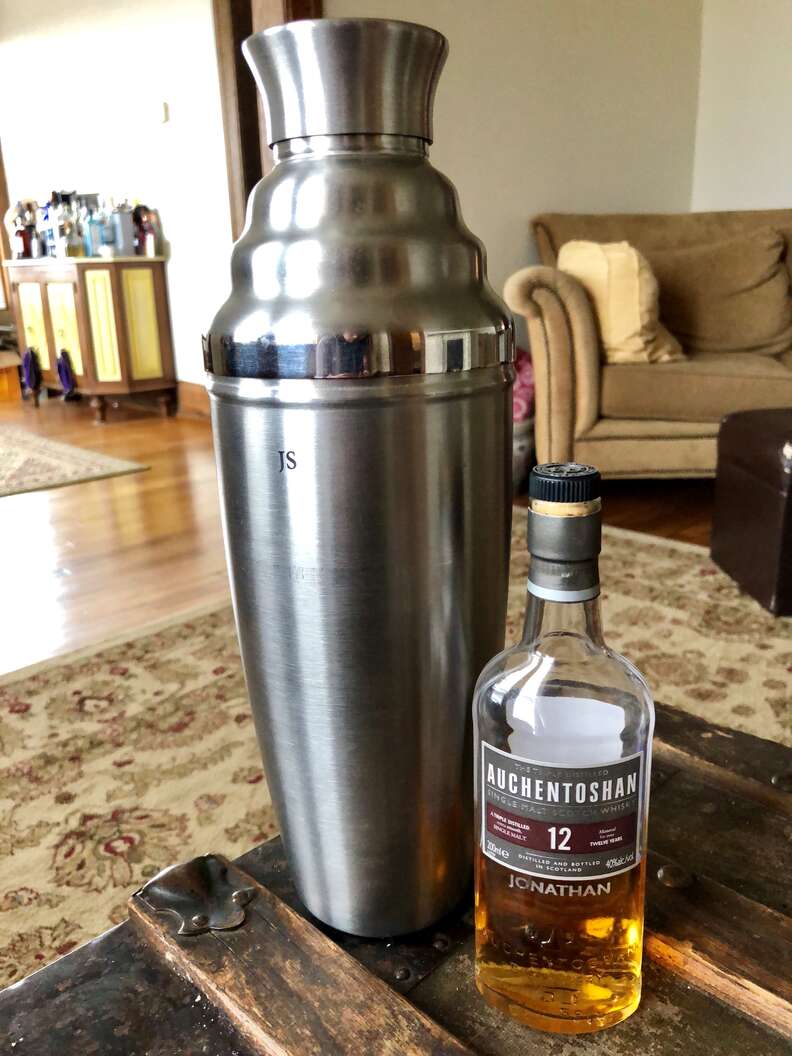 On his prized bar tools...
I love the telescoping bar spoons Monkey Shoulder made—great for travel and always a great conversation piece. Bacardi gave me a large format cocktail shaker at San Antonio Cocktail Conference with my initials on it. Not only is this great for making a ton of cocktails during conferences or parties, [but] it also looks great sitting on my bar. I also love the Jim Meehan bar roll I got a few years ago. Great and durable way to keep all my nice tools for travel and competitions.
On his favorite toy...
My favorite might be my Underberg toy truck you can only get from sending in Underberg bottle caps, which our bar saved by putting an Underberg cocktail on the menu. The toy truck has custom "JSHOCK" plates. No big deal.