We all know the holidays are about family and gift giving and stuff -- whatever -- they're actually about seasonal brews, and the beloved men & women who toil in the snow and cold to bring them to us. Honoring those noble hop-wizards, we've put together, and drank, a lineup of all the Christmas-flavor ales Toronto has to offer. Behold:
Recommended Video
'Last Week Tonight' Writer Josh Gondelman Takes Shots, Talks About Working For John Oliver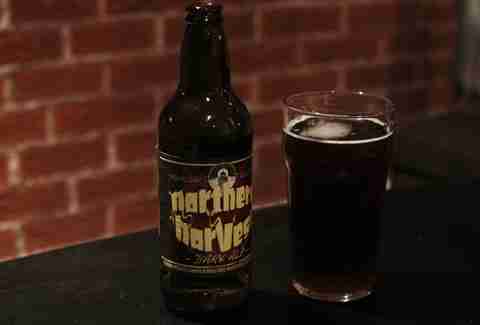 Trafalgar Ales and Meads is outside the city, but their seasonal Northern Harvest Dark Ale is not hard to find. There's a reason for that; this sucker packs some spicy sweetness, roasted malts, and a hint of coffee and chocolate. One of the best beers Trafalgar offers, pick up a 500ML bottle from the LCBO for  $5.95.
One of the premier Winter beers from Toronto's Mill St. Brewery is back for another year. The Vanilla Porter is great as a post-meal barley-pop -- it's sweet, thin, and hits the palate with mild chocolate and vanilla notes. The hoppiness means you probably won't be able to take more than one or two in a row, however. Try it at the brewery or grab it off the LCBO shelves for $2.90.
In 1837, Toronto's Montgomery's Tavern was the hangout for William Lyon Mackenzie and his rebel fighters. They were defeated super-quickly, almost certainly because they were doing what comes naturally in a tavern. Celebrating their noble dedication to the brews, the folks at Black Creek  are putting out the festive-season-only Montgomery's Courage. 500 ML goes for just for $3.95.
Inspired by the long and cold Canadian Winters, the Great Lakes Winter Ale is here to warm you up, thanks to the huge 750ML bottles, and a 6.2% alcohol content. Flavor-wise, there's generous amounts of cinnamon, honey, ginger, and orange peel to offset the hoppier notes. 
The Black Creek Porter is another seasonal offering from the Black Creek Brewery. It's a nutty number, with some chocolate and woody hop notes. If porters aren't your thing, try their Pumpkin Ale, another seasonal beer currently on the shelves at the LCBO at $3.95 for a half liter.
Conductors Craft Ale is a new local brew from Junction Craft Brewing, that despite its seasonal origins, is proving so popular it's going to be rolled out year-round. It's a fairly light amber beer, with notes of citrus and hoppy hops and a little caramel, making it an easy (and delicious) drink that's definitely earned its now permanent residency. Plus? It's only $2.85 a can.
Over at Bellwoods Brewery, they thought the holiday season would be the right time to put one of their scariest looking beers on rotation, and they were totally right. Coincidentally, Hellwoods might also be the best beer they make -- it pours black, with a dark head, and explodes on the tongue w/ licorice, coffee, dark chocolate, roasted barley, vanilla, and apple and banana hints. Also, it's 10%. Merry Christmas indeed, Hellwoods.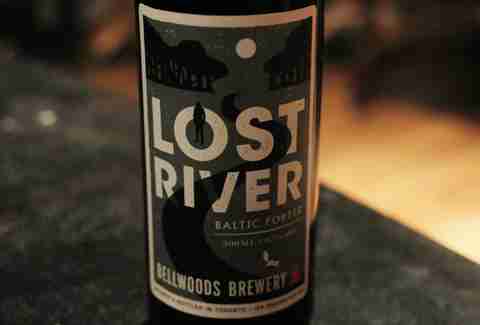 Another great Winter-only beer from Bellwoods is the Lost River Baltic Porter which also packs a punch at 7.7%. It's creamy and chocolatey and delicious with roasted malts and a hint of dark fruits. 
Not to be outdone, Amsterdam Brewery is unleashing its flavor monster Wee Heavy Scotch Ale for the festive season. It's a blend of five different malts, boiled extra long, giving the beer full-body taste and a deep ruby-red colour. 
Finally, their second seasonal offering is the Tempest Imperial Stout. This is a uniquely Ontario-ian beer, brewed with rye, wheat, oats, roasted barley, dark crystal, Maris Otter and chocolate malts. Then it's cellared for three months before packaging, and shelved for about thirty seconds before drinking.