The 11 Most Maryland Beers You Can Buy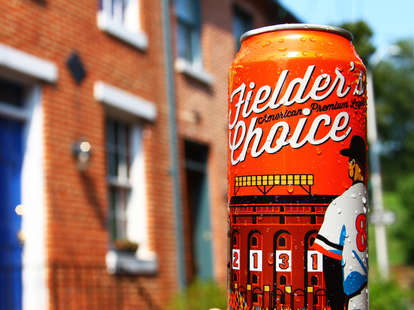 Courtesy of Heavy Seas
Courtesy of Heavy Seas
It's not just crabcakes and football that Maryland does. The state does beer too. In fact, the "Old Line State" produces some damn good beer from the likes of Flying Dog, Stillwater, Heavy Seas and many other fine outfits. But beer is not simply about quality here... it's also about state pride. Here now are the 11 most "Maryland" beers being made today...
American pale lager, 5%
For a limited time, Heavy Seas in Baltimore is brewing a traditional lager to honor Orioles legend, Cal Ripken Jr. This beer is as Maryland as it gets. Each can depicts the scene at Camden Yards some 20 years ago when Ripken broken Lou Gehrig's consecutive games streak. The beer also celebrates the 20th anniversary of Heavy Seas. You can find cans for sale at Camden Yards, Heavy Seas Alehouse, or at beer stores around Baltimore and DC.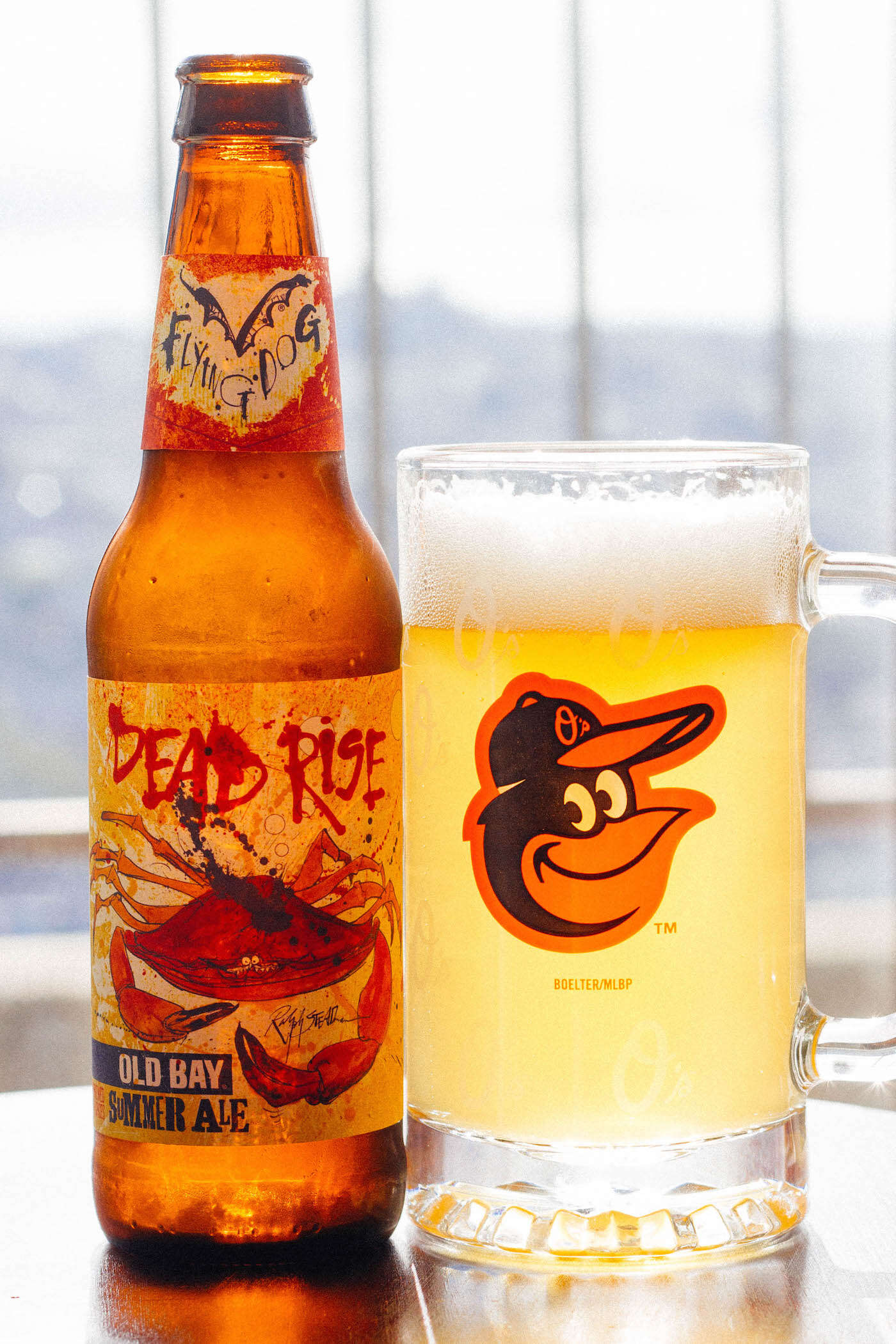 Spiced beer, 5.6%
Last summer, Flying Dog Brewery debuted Dead Rise, a beer spiked with Maryland's favorite seasoning, Old Bay. It's a citrus-hopped beer with a spicy finish perfect for any Maryland crab feast. And this year, the brewery did one better by introducing Double Dead Rise, a beer with a spicier version of Old Bay, plus twice the amount of seasoning. Double the Maryland! A side benefit to drinking Old Bay beer is that a portion of the proceeds supports the True Blue program, which lends a hand to Chesapeake Bay watermen and businesses.
Saison, 4.5%
There once was a time when National Bohemian was actually brewed in Baltimore, aka "The Land of Pleasant Living." While the winking neon sign of Natty Boh still watches over Brewers Hill, the beer is actually produced out of state by Pabst Brewing Company. So why are so many Marylanders still obsessed with this beer? Well, tradition and price point mainly. But, did you know there's a craft brewery in Baltimore that makes a better version of the Mr. Boh original? Stillwater's Classique has similar ingredients: corn, rice, sugar, pilsner malt and old-school hops, but there's a farmhouse yeast strain that gives it a craft beer touch.
Extra special bitter, 5.3%
Denizens, one of the more recent breweries to open in Maryland, pays tribute to the state's founder, George Calvert, with a British-style beer. And, why the name Lowest Lord? As far as royalty rankings went, Calvert was at the bottom of the ruling class in England, hence Denizens' moniker.
Pale ale, 5.5%
When it comes to bowling, Marylanders skip tenpin and opt for duckpin. The biggest difference here is that duckpin bowling involves a smaller ball and pins. In history, duckpin is believed to have begun in Baltimore, some time in the early 1900s. Union Brewing pays tribute to the sport with a pale ale that has a sweet, malty finish.
Belgian pale ale, 5%
Another pale ale option for Marylanders is The Brewer's Art Birdhouse pale ale. The beer is most recognizable for the cans. They're orange and black and feature the state's bird, the Baltimore oriole.
Wheat ale, 5%
If you're in Ocean City, you're probably drinking an Orange Crush by the beach. But, did you know this popular cocktail also comes served in beer form? OC Brewing Company has a citrus wheat beer infused with orange peels for a slightly sweet, slightly bitter summertime drink.
Milk stout, 6%
In Maryland it's possible to get buzzed off dessert. That's because a few years ago, Full Tilt Brewing created a milk stout around the Berger cookie, an iconic Maryland cookie. The beer has the same flavor -- slightly vanilla with heavy amounts of chocolate fudge flavor.
American double IPA, 8.5%
The Maryland House of Correction was one of the oldest prisons in Maryland, and known as a tough place. It was referred to as "Jessup" or "The Cut" in HBO's hit series The Wire. Just down the road from Jessup is a beer that plays off that idea. Jailbreak Brewing Company in Laurel, MD, makes a double IPA, called Big Punisher. It's one of Maryland's better IPAs and the beer packs a serious punch of citrus and tropical fruit hops.

American pale ale, 4.8%
In this case, Burley Oak's Local is as local as it gets. The Berlin, MD, brewery uses barley from a farm located just up the road in Snow HIll. It's an easy-drinking light beer with a crisp finish.

IPA, 7.25%
Does Maryland have a beer to honor its famous, dead poet? You bet. Baltimore-Washington Beer Works makes an ale that pays tribute to Edgar Allan Poe. It's a hearty IPA with citrus backing.
Sign up here for our daily DC email and be the first to get all the food/drink/fun in town.
Tim Ebner is a DC-based writer with a weakness for Old Bay seasoning. Follow him @TimEbner.