Your very best night out on 14th Street
Washington DC Let's face it -- 14th Street is a little intimidating, because something new opens every time a politician gets in trouble. Since you're struggling to prioritize, here's our take on a standout evening from start to finish. This is one of the tightest crawls you've ever seen though, so don't count this as workout. Just relax and celebrate that it's the freakin' weekend.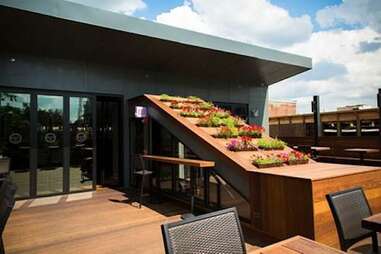 Happy Hour: Masa 14
1610 14th Street
Cheers to any joint that has happy hour seven days a week, especially when $4 margaritas are involved. Though you can get in on happy hour in the bar and lounge, why wouldn't you head up to their sweet roof deck? Beer, wine, and a few more cocktails are also $4, plus small plates are on offer -- but don't go crazy, because dinner's next. Continue Reading
Dinner: Tico
1926 14th Street
Don't lie DC, you live for what's new. So grab a table at Tico because the doors just swung open. Feast on seven types of tacos and small plates like mac and cheese loaded with ingredients from Spain -- serrano ham and manchego cheese. If you can't decide between the restaurant's 45 dishes, give them a price point and they'll just feed you. You'll be drinking tequila -- they have 140 different selections.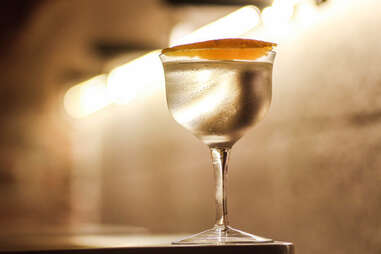 After-Dinner Drinks: 2 Birds, 1 Stone
1800 14th Street
Actually, make that drink, singular. That's because a typical tipple will cost you $14, but it's worth it. After all, they're one of the best new bars in America. The cocktail menu is always changing, which is exhausting considering the menu is hand-drawn comic book-style and involves crafting things like homemade carrot soda. Grab a sweet little nook and be sure to visit the racy bathroom.
Dessert: Red Light
1401 R Street
Your second stomach (which's reserved for dessert only) is grumbling. If only 14th Street had a place that just served sweets. Oh wait, there's Red Light! Snag a patio table and order a set of the addictive Black & Tan Donuts stat. You'll still be thinking about those pale ale beignets with stout chocolate filling tomorrow. Keep the buzz going with cocktails from the Wilder Brothers like a Sazerac or the Doubledown.


Keep the Party Going: Black Jack
1612 14th Street
Bocce games protected from the elements (especially oppressive humidity). A healthy dose of jostling around among hoards of young single people. A nice Summer Hofbrau Hefeweizen on draft. And creative cocktails like the Grilling Season, made with Balcome Brimstone whisky, Laphroaig, Aperol, and Dolin Blanc. These are the makings of a great spot to close the night. Attention first-timers: Black Jack is above Pearl Dive, look for the stairs.