Courtside. Poolside. Side of bacon. Really, anything with "side" in the name usually rocks, so why not go check out Brickside, Bethesda's new go-to for mason-jar cocktails and upscale bar food, where the games are watched on a giant projector screen, and the rays are caught via a huge glass vestibule with retractable garage doors.

These polenta-breaded fries come with a blue cheese dip and are arranged like some sort of delicious Stonehenge.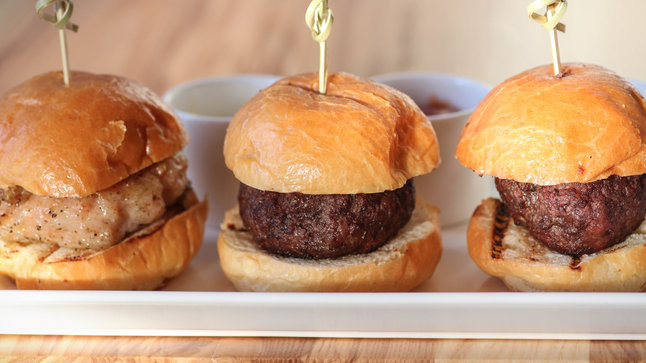 This trio covers all the bases of the Slider Food Pyramid: shrimp with tartar, black Angus with housemade ketchup, and lamb with a yogurt cucumber sauce.

Eight drafts pour the likes of Flying Dog and Angry Orchard Cider, while mason-jarred 'tails include this Moonshine Punch with raspberry-infused vodka, Prosecco, and 21909, so yeah, it's on the strong side.