Washington DC Adams Morgan has quite a bit more to offer these days than Forever 21-clad college kids making out with a Jumbo Slice after a night of taking down Mind Erasers in a sweaty basement bar playing Ariana Grande on repeat. Instead of partaking in THAT, follow this five-stop, foolproof plan to a perfect night out on 18th St.
Pre-Dinner Drinks: Bar Charley
1825 18th St NW
Since you're likely to remember the first cocktail of the night, make it count by heading to Bar Charley, home of The Stepdad. This theatrical drink involves cedar smoke, tobacco, black tea ice, and rugged masculinity. Experiencing this king of cocktails is kind of like going to Dram & Grain, but without the gauntlet of getting a reservation. Too bold too early? Pound some tiki drinks on tap instead. Continue Reading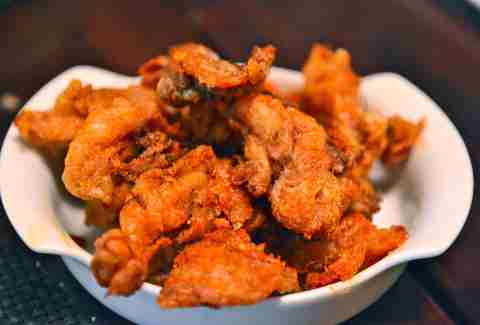 Dinner: Jack Rose Dining Saloon
2007 18th St NW
A new chef recently took the reigns at Jack Rose, and his dishes are helping the food menu live up to the accompanying, ultra-impressive whiskey program. Grab a table with your buds in a library of whiskey bottles and try Chef Russell Jones's fried chicken skins, smoked whiskey wings, and shrimp hushpuppies. Another of his unique offerings is "Snack Dinner", a compilation of bites inspired by Jones's mother's occasional decision to make a meal out of… you guessed it, snacks. Verdict? Snack Dinner > other dinner.


After-Dinner Drinks: Roofers Union
2446 18th St NW
Make an effort to get to the legendary roof deck at Roofers Union while there's still enough light to ogle the view. There, you can share a big bowl of punch or a pitcher of local beer. Because you can, order dessert. Specifically -- the sundae with fudge and pretzel praline. Have a few drinks here before it gets overrun with those college kids we mentioned.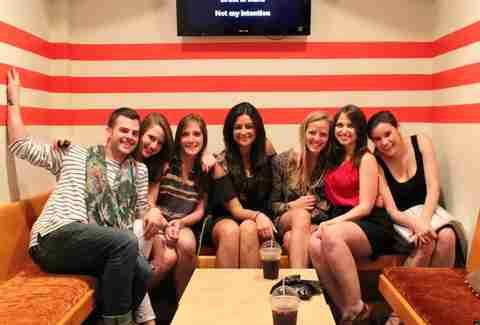 Karaoke: Muzette Karaoke Studio & Korean Restaurant
2305 18th St NW
Forget about your fears of singing in a packed bar in front of a rowdy crowd itching to boo you. A visit to Muzette is like checking into hotel room that's just for you and your friends. It gets better. If you press the doorbell in your private room, a server will show up to bring you ANYTHING -- more sake, a Japanese song book, or even a bowl of steaming-hot Korean food. So sing those songs you'd normally shy away from since you don't have to share the mic with strangers. For best results, make a reservation -- payment is by the hour.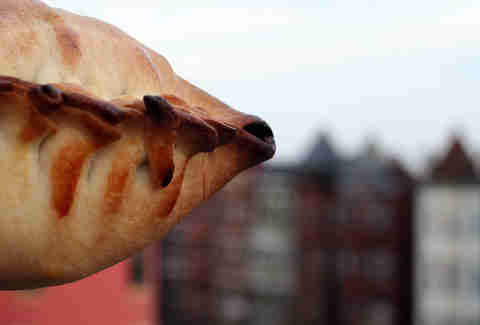 Late-Night Eats: Julia's Empanadas
2452 18th St NW
Much like you, these stuffed wonders are hot and ready to go. They're also baked with love, much like many of Julia's customers. Now that you've sung your heart out, replenish that spent energy with Chilean-style or Jamaican-style empanadas. Don't be intimidated by the line, it's all worth it when that steaming pocket of pastry, stuffed with chorizo or savory ground meat, finds its way into your hands, and soon after, your mouth.