Guys, it's time to leave the District and go exploring. There are so many bars slightly outside of DC, all waiting to be patronized by you. Enough with the "It's too far," or "Where is that located again?" You know that there are some killer spots in Virginia and Maryland, but it's time to move past that city snobbery. Get out of your DC comfort zone and party it up in the surrounding areas. Of course, it's a good call not to get behind the wheel after going on a booze-fueled field trip (to put it mildly)... which is why we've rounded up the best bars in the area that are easily accessible from the Metro. Have fun and stay hydrated, kids.
Silver Spring
This place is a completely kickass brewpub with amazing beers on tap and a patio to sip them on... so yeah, this place is worth some minor travel time (it's a 10-minute walk from the Silver Spring station). Head brewer Jeff Ramirez makes super-innovative brews, all of which pair beautifully with the duck salt-sprinkled fries, but what doesn't? Right now, some of our favorite things on the menu are the McRamirez, a tequila barrel-aged Irish stout, and the Southside Rye IPA. But the real pro move here is to just ask the bartender what bottles they have available... sometimes, you'll seriously luck out.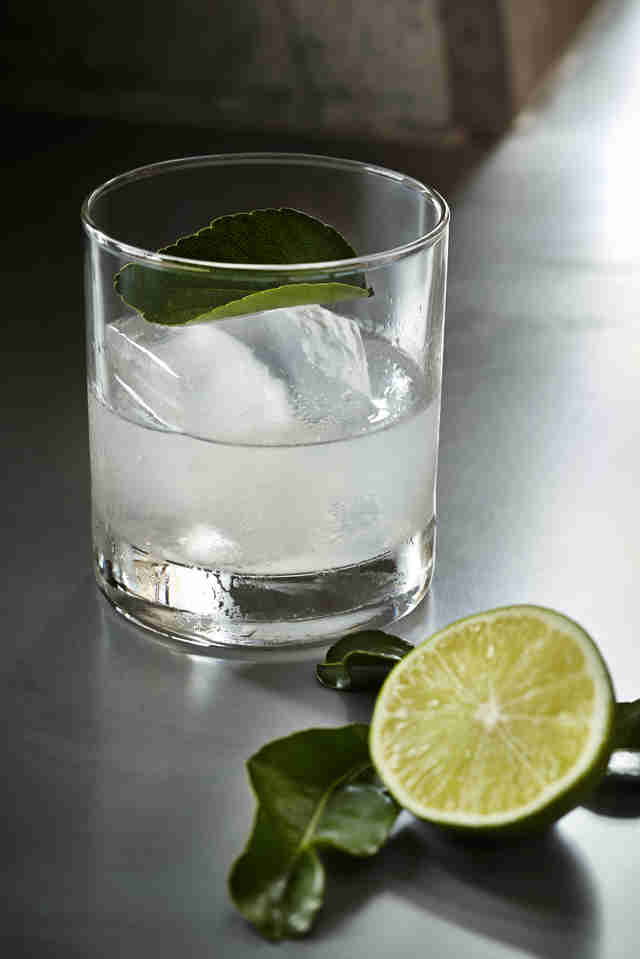 Arlington
A Mike Isabella joint, this bar is around the corner from his Kapnos Taverna in Arlington. It has tons of high-quality tequila and mezcal, and the drinks tend to move towards the Tiki end of the spectrum. If you're up for it, they'll sell you some tacos (and they're good), but the focus of this place is the super-classy use of agave-based spirits.
Silver Spring
There are three easy ways to access this hidden bar (Metro, bus, or MARC train) so it's perfect for meeting up with friends from different neighborhoods. Conveniently located at the crux of the Paul S. Sarbanes Transit Center, this two-story bar is a good choice for an after-work drink, and it's airy and open enough to accommodate a good-sized crowd. Live music goes down on Saturdays, and includes musical acts like Julia Nixon -- who sang in Broadway's Dreamgirls.
Old Town
Old Town Alexandria is straight-up gorgeous. Get off at the King St station, then stroll down the road for a little pre-bar ambling. You'll know you're in the right place when you get to the joint done up like a speakeasy, and lit by a dazzlingly blue bulb. Ring the bell and walk into award-winning mixologist Todd Thrasher's cocktail haven. Each cocktail has a story behind the name... ask about The Start to a Beautiful Life, and try not to get any sand in your eye.
Takoma Park
Roll up to the bar curbside: while you can walk to this bar from the Metro (it's 10 minutes from the Takoma Park stop), hopping on the 12, 13, 16, or 18 bus will ensure you make it back before that last train leaves your ass behind. This place is part of the Black Salt Group, which owns local favorite Pearl Dive, so it's no shock that the seafood here is killer. The best time to go is during happy hour, when the $1 Chesapeake oysters guarantee your pockets stay... OK, at least half full.
Woodmont Triangle
Designed to evoke the Delirium Café in Brussels, this place rotates through over 180 beers throughout the year, focusing on Germans and Belgians, so you definitely have, you know, options. Take a seat at the bar, where beer appears to flow from the ceiling (or maybe we just had one too many steins), and order up pomme frites and the very tasty Stiegl Radler from Salzburg, Austria. And if you can't pronounce the names of your brews, it's cool... everyone understands "I'll take another one." Plus, it's literally a three-minute walk from Bethesda Station. Double plus: you can drink out of a boot!
Clarendon
This small space packs in 28 taps of craft beer (including lots of seasonals), a menu that's stocked with both carnivorous and vegan options, and a goddamn killer jukebox. Plus, it's just a few stops down the orange line and into VA -- get off at Court House Metro station and you're looking at a seven-minute walk straight down Wilson.
Bethesda West
This totally classic bar offers solid discounts nearly every day of the week (hell yeah, Wine Down Wednesday), plus the massive bay windows are perfect for people-watching... combined, that's a recipe for a great summertime bar. Go for the moonshine shots -- it's a really good bad decision, we promise -- while jamming to old-school MTV. And it's less than four blocks from the Bethesda metro, on the corner of Elm St.
Silver Spring
The bar has gone and phoenixed itself: it's newly built across the street from where the old location burned down, and this place still has a killer beer selection, and the best bar food you will ever have. It's decidedly in the running for best wings in the DC area, which come in levels so spicy the waitstaff will literally warn you to stay away from them (so you know you have to order them). It's dark and kind of dingy in a delightfully no-frills, divey kind of way, and it's like a five-minute walk from the Silver Spring station.
Rosslyn
If you haven't tried out the Silver Line, now's the time... especially when the walk is less than a block from the Rosslyn Metro, and the reward is so, so much craft beer. Heavy Seas originally hails from our northerly sister, Baltimore, and true to Maryland form, Old Bay is all up in the mix here... like the Loose Cannon-battered onion rings served with Old Bay saffron mayo. Delicious.
Eisenhower
OK, this place is kind of swanky, with lawyers filing in from the US Patent and Trademark Office, but don't be discouraged. Another hurdle: this place is also a hotel bar -- located in the Westin Alexandria -- but the good news is, you can get here either from the Eisenhower or King Street Metro (although the latter is a longer walk). These guys make a mean Old Fashioned, and we love that they use Jefferson's Reserve Whiskey. Do your soul a favor and snag an order of their loaded French fries... which are topped with candy bacon. We repeat: candy bacon.
Parker-Gray
This is a speakeasy inside a donut shop. Yeah, that's really all the pertinent information you need. And if your mind isn't blown yet, check out their innovative cocktails, like the Trip Out, Cool Off, which combines rum, unfiltered sake, lime, cilantro, and green curry soda. Plus, if you stand in the right spot, you can see the Braddock Metro from here.
Ballston
You'll have to walk an entire half mile here (yeah, not bad), so avoid wearing a pair of spike heels or whatever, but this place boasts a selection of over 400 beers, so, you know, worth it. Rustico understands that sometimes people just want a sample before choosing a full pour, and with most tastes ranging from $2 to $5, that is definitely an option. Fortunately, the menu is also broken down by flavor profiles... and if you didn't already think these guys were geniuses, they have a loaded baked potato pizza.
Sign up here for our daily DC email and be the first to get all the food/drink/fun in town.
Jai Williams is a freelancer for Thrillist, and a published photographer/writer who is addicted to 62.5-degree eggs. Follow @januarijai on Twitter or @januarijaimedia on Instagram